WSA advocates continuous professional development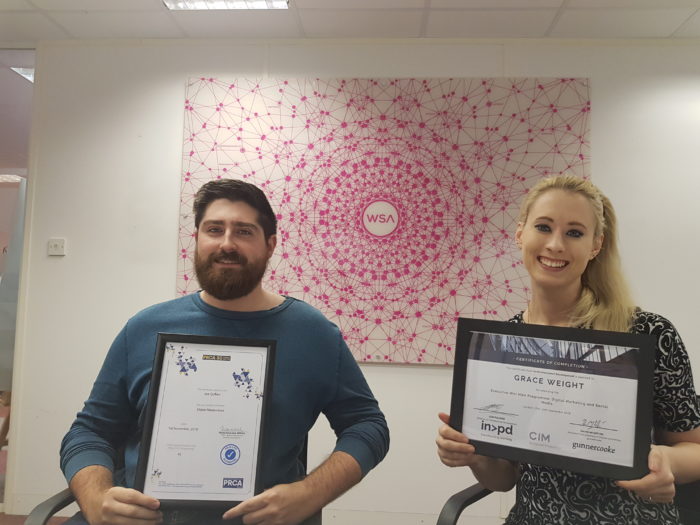 With new channels emerging seemingly every day, you can never underestimate the importance of maintaining market awareness.
That's why WSA ensures employees across the business undertake continuous professional development. Through consistent learning and idea sharing with like-minded professionals across the industry, the WSA team ensure they are at the forefront of latest developments and can offer clients insight into emerging markets, trends and best practice techniques.
This is especially important in areas such as Digital and PR, where capitalising on new avenues can dramatically boost the performance of campaigns.
Grace Weight, WSA Digital Lead, recently completed her Executive Mini MBA programme in Digital Marketing and Social Media. This is a CIM recognised certification in association with in > Professional Development (inpd).  
Joe Cuffaro, WSA PR Account Director, has also completed a Digital Masterclass with the Public Relations & Communications Association. He has received a PR and Communications Digital Diploma that is PRCA CPD accredited.
Both Grace and Joe are now sharing what they have learned with their teams and with each other, increasing wider understanding across the business for the benefit of all WSA clients.
Do you currently need an up to date Digital or PR campaign? Get in touch with us here.
Back to the blog