WSA is pleased to announce that we have selected YMCA Milton Keynes as our new corporate charity partner for 2020.
YMCA Milton Keynes provide affordable social housing and help for homeless young people in Milton Keynes and surrounding areas. Established in 1981, the charity has helped over 10,000 young people with accommodation, support and wellbeing services.
On Wednesday 6th November, we invited Anne Curran and Lauren Theodosi from YMCA MK to come and speak at our weekly Huddle and explain how YMCA helps to provide emergency accommodation to those in need; supporting young adults aged 18-35 in finding employment opportunities and learning valuable life skills.
Milton Keynes has been dubbed the 'youth homelessness capital of the UK' and many young people find themselves without permanent accommodation due to rocketing house prices, family breakdown and mental health issues. YMCA MK are one of the only charities in the region committed to providing social housing for young adults and encourage young people to belong, contribute and thrive in their local communities.
As part of our own fundraising efforts, we will be supporting YMCA as they prepare to launch a new campus in early 2020 which will provide 199 rooms, a café, nursery and various meeting spaces. WSA will be taking part in various opportunities to help support YMCA MK in 2020 through personal sponsorship activities, volunteering time to support YMCA residents and agency-wide fundraising days.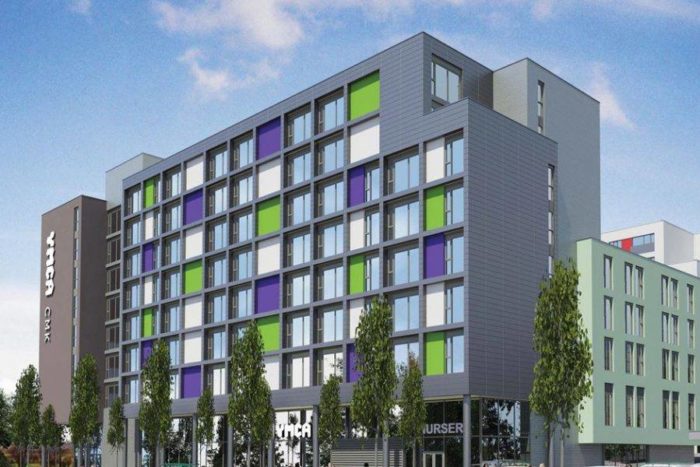 Speaking about the new charity partnership, our MD Jerry Taylor said: "WSA The Communications Agency is enormously excited to have chosen Milton Keynes YMCA as its charity of choice for 2020. The work that they do in supporting young homeless people in and around Milton Keynes is incredibly important. The brand-new facility they are building will allow young adults to belong, contribute and thrive!".
Recently, Jerry took part in the MK CEO Sleepout where local business leaders slept out under the stars for the night at Stadium MK to raise awareness of homelessness and secure vital funds for YMCA MK.
Jerry said of the experience: "Having given up one night recently to sleep rough and find out what it can be like to be homeless, I can confirm without doubt it is an experience I do not want to repeat in a hurry, how people survive week in week out on the streets is beyond me. Can I please take this opportunity to say thank you to all who donated to this cause, every penny is amazingly important".