4M:
Market. Message. Media. Metrics.
A beautifully simple guide to building communication solutions.
We'll set out to understand your market position and target audience through research and discovery, before moving onto strategy for the creative, production and distribution plan.
It's a simple model containing several in depth processes. Our detailed approach to each of these areas comes with deep understanding of both the strategic and tactical skills needed to effectively execute a campaign.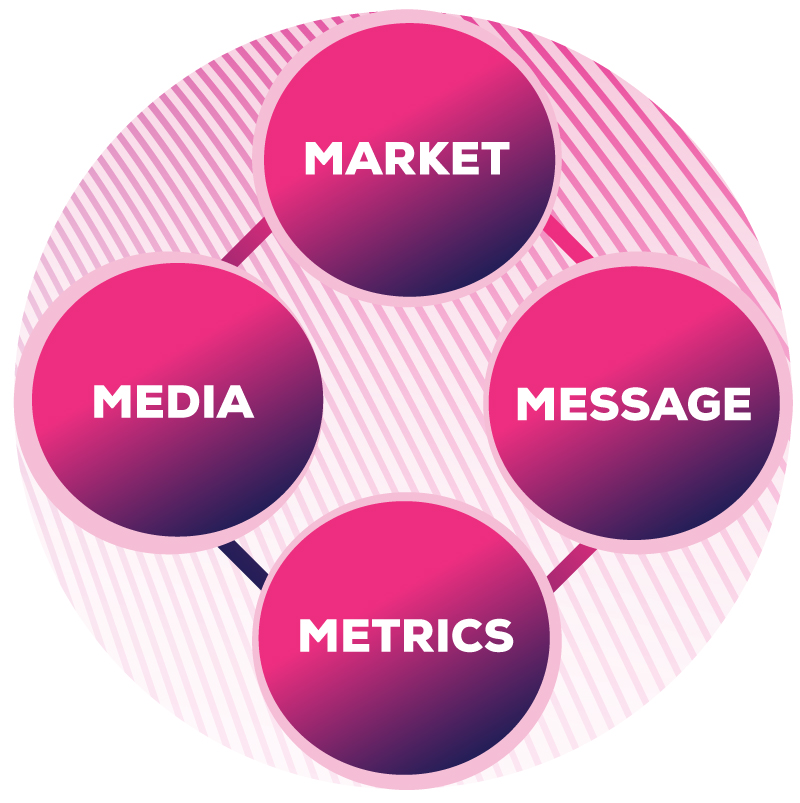 Have a project in mind?
Tell us where you're heading, we'll get you where you want to be.