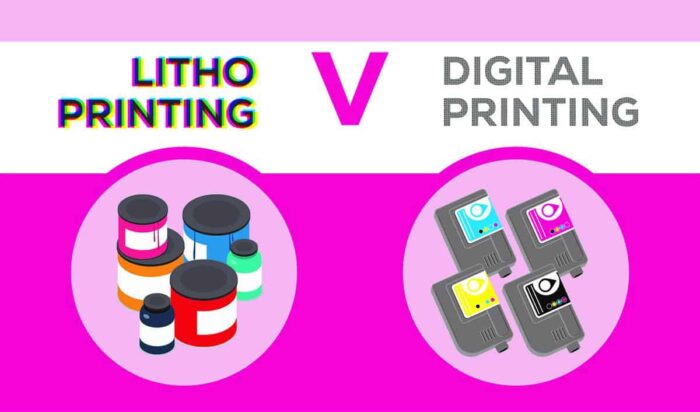 Welcome to the final part to the 'Print'ciples of Press series. With the understanding of marketing materials and the process of print covered in our previous blogs, it is time to take a look at which option is best for your project, based on the advantages and disadvantages of both Lithographic and Digital printing.
Lithographic printing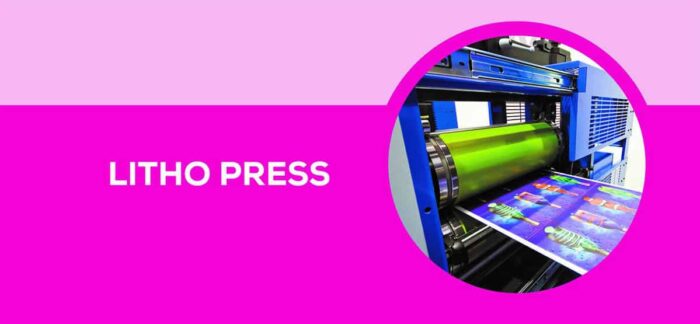 Starting off with Litho, this is a great printing method for a variety of reasons and there are several advantages for using this process. You are able to print on a wide variety of paper types and weights, with presses offering different sheet sizes covering off a variety of different project requirements. All with the consistent, top-quality finish that litho provides. There is also the additional option of Pantone spot colours and/or special finishes being available on press to help you exactly match a corporate colour etc. This, together with traditional foiling, stamping etc during the final finishing process help you get exactly what you want from your finished print job. In addition to flexibility and quality, the main advantage of Lithographic printing is the price point with volume printing. There is a cheaper 'per-unit' cost for larger print runs and reprints are cost-effective as the printers will reuse existing plates.
Like with any process, there are also disadvantages to using Litho. If you are looking for a quick print process, Litho printing may not be your best option due to the process of applying ink to paper and the volumes printed, the turnaround time can be longer, with drying time needing to be added prior to any finishing process required. Although inks and processes are much more environmentally friendly nowadays, paper can be wasted during the setup time at the beginning of a print run. Whilst reprints and 'per-unit' costs are good, the initial set up costs of plate production can be high, so it is important to factor this in when considering a litho print project.
Digital printing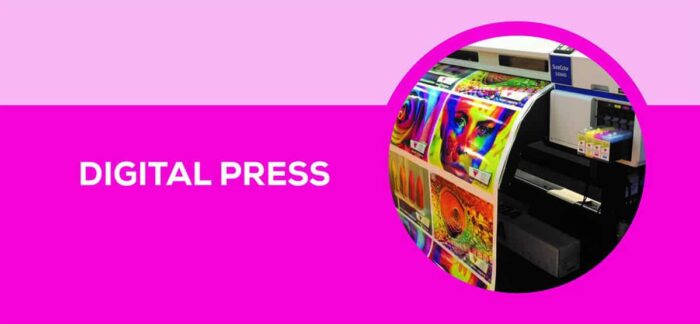 If you need a fast turnaround time, Digital printing offers more flexibility in comparison to Litho printing. With ink often drying instantly, printing and finishing can often be completed within 24hrs, allowing for fast delivery. Digital printing is easy to personalise, making individual versions of your job for each person, or group of people, a possibility. If you are looking at a low volume job, Digital is ideal as the price 'per unit' is low on short runs, along with no plate production cost, or paper waste during set up in contrast to Litho. Finally, Digital produces the exact unit amount needed and is therefore more economical.
Again, there are also disadvantages to bear in mind when considering Digital print as an option. Reduced image quality when compared to Litho and press/paper size limitations mean that if you are looking for top quality, specifically sized jobs then Digital printing may not be a suitable option. In terms of colour options, Digital is CMYK only, so there is no variation on colour scheme, although printers now offer digital foils and other special finishes. As digital print is costed 'per unit', as volumes increase, so therefore does the cost, until the cost exceeds that of Litho.
Conclusion
Overall, there are a variety of positives and negatives to Litho and Digital, often outweighing each other. By understanding the features of both this will allow you to best weigh up your options and understand which printing method is right for your project.