Press Release or Blog? Why content decisions matter
Whether you're an industry-leading company or a newly established start-up, generating buzz around new products, events or newsworthy updates is usually the fundamental ambition behind every marketing strategy.
As we transition even further into a digital world (metaverse anyone?), we're noticing more and more businesses catching the blog bug, understanding the variety of new avenues and benefits they provide and seeking the knowledge and skills to fulfil this new tactic. In this article, we detail the key differentiators between press releases and blog posts and share why incorporating both methods in a personalised and tailored content strategy will help you meet your goals and succeed.
What is a press release?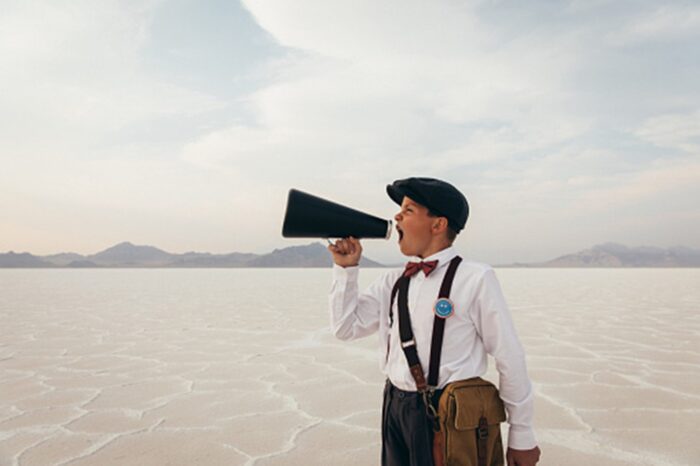 The press release is the traditional and formal method of sharing facts to tell a news story, primarily sent to journalists with the aim of securing editorial coverage, balancing subtle promotional aspects with an ongoing need to educate the reader. Typically written from a company's perspective, press releases are planned and developed in advance and sent to external media within a specific sector or region, to inform and educate relevant readership of current affairs or announce product or service launches.
Many businesses establish authority within their industry by increasing media presence and building brand awareness by utilising advertorial and editorial content, making press releases very impactful in terms of credibility and prominence. This traditional method has historically been the most popular method of communicating with editors and whilst remaining highly beneficial, alternative channels have begun to steal some of the limelight, especially as society delves ever deeper into new digital landscapes.
What is a blog post?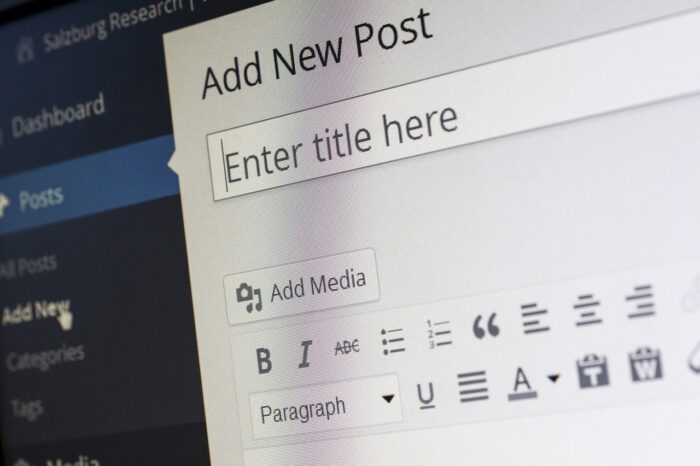 Blog posts can vary drastically in style and purpose, making them ideal if you want to tap into different audiences and drive traffic to your website. There are no rules around newsworthy content when it comes to blogs, giving you free rein to be as linguistically creative as you like. This is particularly useful if your brand tone is offbeat or if the typical reader you want to attract appreciates information when it is delivered in an informal manner.
Promoting blogs on social channels is one of the most effective ways to capture new readers and tackling a range of topics to talk about can help acquire a diverse group of readers. SEO will often shape this type of content too, as the objective of each piece will usually be answering the questions that desired readers are searching for online. Whether you are looking to discuss educational or thought leadership topics, to entertain the masses or show personality through content; you're the writer, editor and publisher, which gives you complete flexibility to experiment with engaging online readership.
Key differences
At first glance, the most obvious difference between these two channels of communication is the structure of a blog post and press release. A press release follows the same format every time, with a headline, introduction, body of text and boilerplate (summary of the business). Blogs on the other hand can be much more free-flowing and conversational (to directly connect the business with the reader) or even predominantly image or video based.
Blogs can act as a news channel for businesses too however, providing a platform to quickly share the latest internal news, give advice and share top tips on current industry trends. If it suits the tone-of-voice of a business, there's potential to highlight the employees behind a brand and showcase a relatable side to the company. Many businesses find using entertaining or good humoured content the best way to engage with a new audience when promoting themselves or a new product, but be careful not to miss the mark – like some recent campaigns we've seen that have faced huge backlash as a result.
The word count and length of content is also a key differentiator. Press releases typically require more investment to source quotes and supportive factual information but need to be punchy, as the first recipients are journalists, who will be inundated with content emails. This means there is a growing demand for content to be written in succinct and easily digestible chunks. A release is more likely to be picked up if it can be scanned through quickly.
But journalists are also very active on social media, such as twitter, which has become a hunting ground for the latest news and stories. The headline and opening sentence of a press release works in the same way a social media post advertising a blog does – using a short sentence to explain the story whilst simultaneously enticing the reader to commit to reading more. Some topics are best suited to a short and snappy read in general, but others should be more comprehensive to cover all aspects of a topic, as well as cater for keywords that will positively impact SEO goals.
A press release should ideally cover as much ground as possible in one hit, whereas a blog could be posted as part of a series and expanded on over time.
Multimedia is also becoming more favourable for journalists than typical paragraphs of text as it allows data and statistics to be delivered via eye-catching graphics. High-quality videos and infographics ensure quick and fast absorption of information and can also be extracted very easily. Including large files in a press release could see them fall into spam and junk folders whereas hosting on a blog provides limitless multimedia potential.
Next steps
Blogging and writing press releases can have very effective and powerful results if optimised efficiently to improve visibility. Both techniques have different and unique advantages and are brilliant ways to build credibility, draw attention to your business and capture the latest news to keep the sector and various audiences up to date.
Marketing models such as PESO (which stands for Paid, Earned, Shared and Owned) are often followed by agencies as this ensures any piece of content can be repurposed for wherever a relevant consumer of content might exist. Consider how you can use blogs and press releases within your PR and marketing strategy but keep in mind that material can be adapted to suit both channels. A new employee joining the businesses for example could be shred as a formal announcement press release, but also adapted into a blog with a get-to-know style interview. The best PR campaigns will consider the value and benefits of all mediums that suit current objectives, never limiting strategy ideas that achieve wider goals.
Ready to find out more about sharing content? Explore the services we offer here.
Back to the blog