As time progresses, advertising campaigns have become more and more creative, causing an ongoing battle between brands to create original adverts that audiences will remember. Brands are continuing to experiment with the new horizons of advertising, in the same way they did during the dawn of TV, but now with diverse social media platforms available. In this blog, we will take a look at the brands that succeeded in pushing the boundaries of advertising and those that somewhat missed the mark…
First, the good…
Oreo's slogan and Superbowl Success campaigns
Oreo has consistently proved successful with their ads across platforms, with TV shorts such as the series of 'Twist, Lick and Dunk' adverts, including the infamous campaign featuring famous singer, Lewis Capaldi, selling biscuits he had licked. This series has run for the past decade and maintained the snappy 'Twist, Lick and Dunk' slogan, which has allowed Oreo to create a memorable catchphrase and prove that less is more, as long as you know how to execute what you are doing.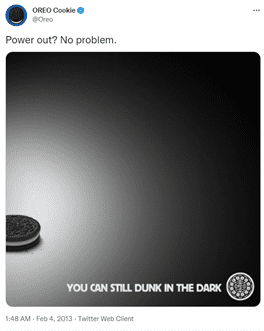 Another clever adaption was the 'You Can Still Dunk In The Dark' tweet, where Oreo capitalized on the massive power outage inside of the Mercedes-Benz Superdome in the 2013 Superbowl. This had positive reviews by many of their followers, with Oreo setting the bar high for advertising potential in the 2010s.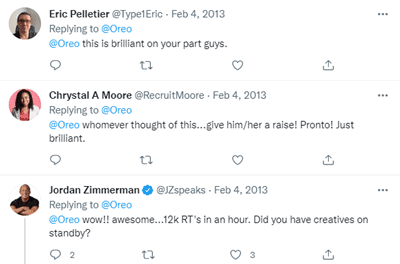 Nike's 'Just Don't Do It' Short Film
Another brand that excelled in a marketing campaign is sportswear company, Nike. Last year, the discussion around racism and the #BlackLivesMatter movement was reaching new heights, with worldwide protests, change and campaigns across the world. Nike offered their own stance with a reverse play on their slogan, Just Do It, making it into #JustDontDoIt, encouraging their consumers to sit and think about inequality and to stand against it.
The simple short film proved a success with Nike receiving praise from their consumers for having their say on a serious matter, without being offensive, insensitive or overboard.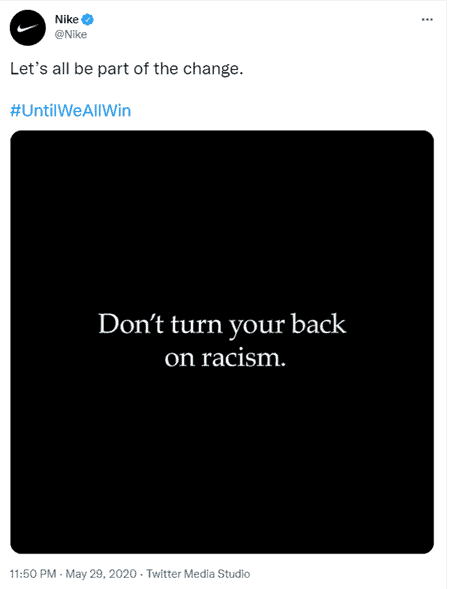 Uswitch advises customers to not switch
This year, the global energy crisis has seen many utility firms go bust and created a unique situation where discovering new deals and changing suppliers is a more expensive rather than a beneficial process for customers. Price comparison site Uswitch relies on customers comparing provider deals but has won praise in 2021 for a radio campaign advising audiences not to use them right now.
At a time of crisis, the company has positioned itself as responsible and trustworthy with a campaign that is memorable and will hold them in good stead once customers begin to have access to better deals again. The advert also reminds audiences to still get in touch regarding other services such as mobile phone contracts and sign up for alerts when things improve, ensuring they have benefitted from an ethical reputation boost whilst maintaining direct advertising of services and data capture.

But brands don't always get it right, and sometimes pushing the boundaries of marketing risks falling off the edge…
Dove's Body Shaped Bottles
As successful as Nike's campaign was for a social topic, one big brand that didn't hit the mark was the skincare brand, Dove. They most famously ran their 'Real Beauty' campaign for the past 15 years, which was said to be one of the greatest body positivity campaigns of all time, but in 2017 took a misstep and received a huge backlash.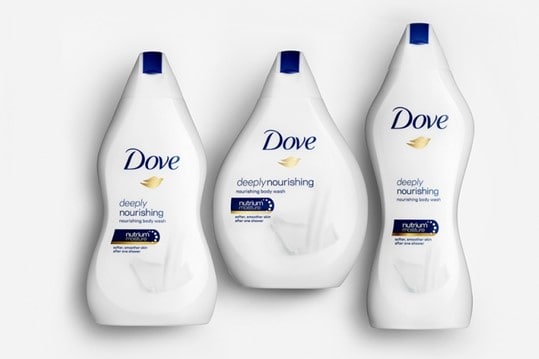 In the UK, they released limited edition body washes in the shape of 'Real Beauty' female bodies, intending to celebrate women's body diversity. They released 6 bottles that users across various social media platforms complained restricted the way women view their bodies, as there are more shapes and sizes than 6 in the real world. Many felt it encouraged body consciousness to fit a standard advertised by Dove and instead of empowering women, actually added fuel to the fire for the criticism women face about their bodies. The campaign is proof that even when intentions are good, consideration of perception is key.
Brewdog's 'Golden' Can
Another company that perhaps didn't put out the clearest of messages was the trendy alcohol brand, Brewdog. They launched a campaign where online buyers had the chance to win a 'gold can' of Brewdog beer, however, once the winners received their prize, they complained to the Advertising Standards Agency that the can was in fact gold plated, not solid gold.
It may seem like this was more of an unreasonable expectation on the consumer side, until you see the iconography in the campaign implied this was the case and adverts for the competition even stated the cans were made of 'solid gold', which received 25 complaints to the ASA.
Brands should never leave anything to chance or risk that what they perceive to be 'common sense' will be adequate when presenting a product or service. Choice of wording is key as if you claim anything, you must always be prepared to back it up with evidence under scrutiny. Tongue in cheek campaigns can work fantastically, but disclaimers and what you claim as part of the joke are essential to ensure protecting the brand in the event of a crisis.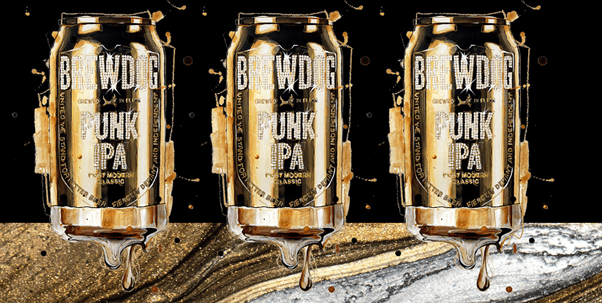 It is important to learn from both the successes and downfalls of advertising campaigns over the years. Key takeaways to remember are:
Remain considerate and articulate: if you are looking to get involved in current affairs, make sure that your ad is easy to understand and never uses language or imagery that is potentially offensive or confusing to anyone.
Don't be too abstract: if your ad is focusing on a product or service, resist the temptation to strive too far from what this is, so your product stays interesting, appropriate and relatable to your audience.
Less is more: It is easy to go overboard on copy, designs or delivery when you are passionate about a brand. Keeping it simple and to the point often suits modern consumers and can be really effective.