We've had an established digital marketing function within the agency for several years at WSA. Search engine marketing has always formed part of the team's activity in this area.
After some hard work, we are pleased to announce formal recognition of our knowledge and work in the search advertising field. We've achieved Google Partner status!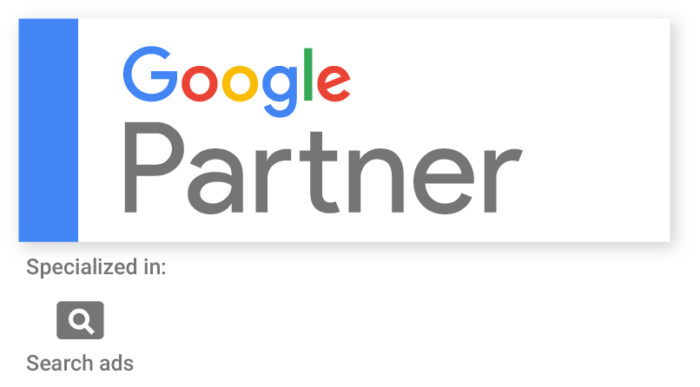 What is Google Partner status?
For some time, Google has offered a partner programme designed to verify the quality of agencies and consultants that run search engine marketing activities. The Partner Programme is part of the Google Ads platform, previously known as Adwords. It comes with a badge, much like any other quality standard. There are targets we must to hit to achieve the badge, with checks against performance and standards that are set for us by Google.
How do you get Google Partner status?
We had a few criteria to hit to achieve the badge:
First, we set up a manager account, used by agencies and consultants to securely handle multiple client accounts and campaigns
Next, we needed at least 1 Google qualified individual in the organisation

Also, we showcase our specialisms by adding the qualifications we have in each area

We needed to meet a minimum spend of $10k passing through the account over a 90 day period
Finally, we also have to achieve performance criteria based upon retaining clients and maintaining or growing ad spend
How will it help?
Aside from the association, the badge demonstrates our commitment to high quality digital marketing. In this case, it's specific to the Google Ads platform. Google Ads allow us to reach a vast audience for our clients with precise targeting across interests, media and platforms.
We can use Google Ads to do far more than produce sponsored results at the top of the search results pages. With a global network of partner sites, video advertising capability and mobile specific options, there are a multitude of tools we'll employ to carry your message out to new markets.
Now that it's official, we're keen to welcome more new and existing clients to this valuable marketing platform.