The social platform of viral dances and sampling the hottest audios to score you a place on the 'For You' page, Tiktok has made leaps and bounds throughout the last year or so. In case you haven't read it, we made an introduction for you to get to grips with Tiktok, which you can read here. In this blog, we will delve deeper into Tiktok's success and consider how far it has come and the impact it continues to have on the world today…
Radio Domination
It's no surprise that an app that utilises soundtracks and other audio has had an impact on the music charts. It really started to show its power back in spring 2020 when, due to the newly hit pandemic, people had more time to spend on their phones and enjoy making humour-filled content. A particular artist who proved a hit was American singer, Doja Cat. Her single 'Say So' was used as an audio for a whopping 13.2m videos, with users creating dance trends to match the beats of the hit track. The song soon took off from the app into the charts, scoring the artist's first-ever Billboard 100 song aswell as being number 1 in the charts for six weeks.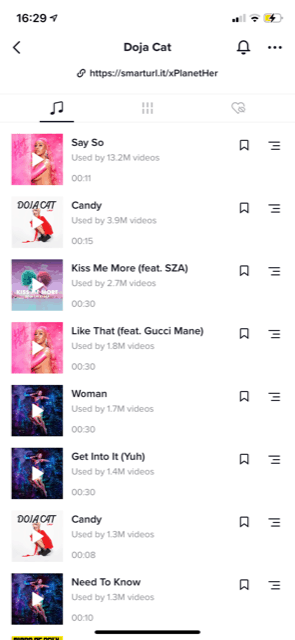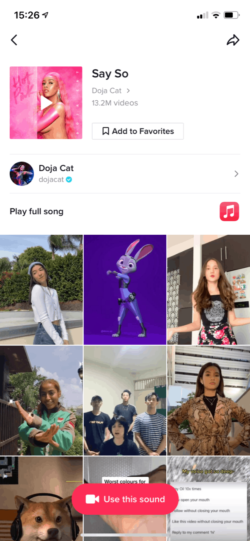 Tiktok Fame
Like any platform, some individuals are more creative and popular than others. On Youtube, there are stars such as Shane Dawson, Zoe Sugg, KSI and more. When you think of people with millions of followers, you think of celebrities such as Kim Kardashians Instagram, with 252 million followers and Cristiano Ronaldo with 343 million. But for Tiktok, it's dancing teens such as Charli D'Amelio with 124.4 million followers and Addison Rae with 84.4 million followers.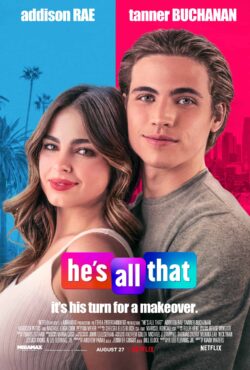 With their rise to fame from dancing to popular audios they both skyrocketed success in a very short space of time, which has now bred the new generation of celebrities that are known as 'Tiktokers'. Charli D'Amelio and her family have become so popular they have their own show on Hulu called 'The D'Amelio Show'. Along with her very own drink at Dunkin Donuts called 'The Charli'. Being in front of the camera has even helped some aspiring actors get a foot in the door, such as Addison Rae who made a breakthrough into acting, featuring as the main role in the new Netflix film 'He's All That'. She has since signed a deal with Netflix to feature in multiple films in the future.
New realm of advertising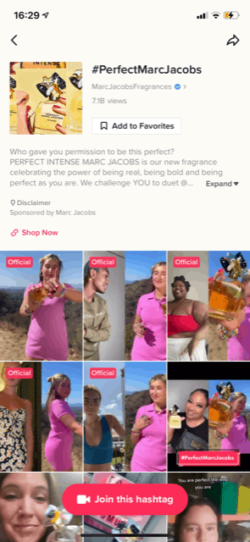 With the continuing success of the platform, brands, musicians and other influences have taken note and joined in. High end fashion brand, Marc Jacobs, recently sprayed their newest perfume all over the app with fellow Tiktoker Caroline Ricke encouraging users to duet her video, showcasing the perfume and giving each other compliments to promote self-love. The video racked up 1.1 million views and the hashtag #PerfectMarcJacobs was used 7.6 billion times!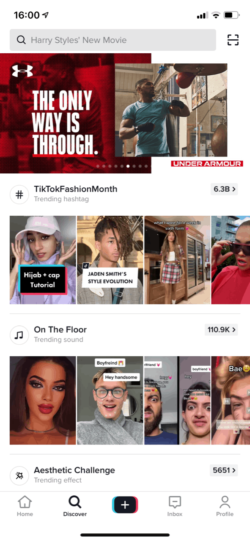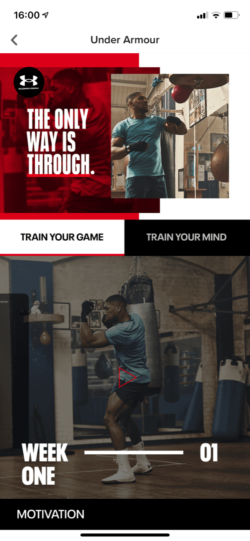 Sports clothing brand, Under Armour experimented with a newer form of advertising on Tiktok, which goes much further than the traditional video. The new banner ads on the homepage allow users to click through and access a variety of information about a brand or product. They used this to showcase their collaboration with Anthony Joshua, with short videos, links to their Tiktok accounts and a digital catalogue of their products. This is a great way to merge connecting with an audience via social channels, supplying rich media and also selling products at the same time. This proved to be successful with 25% of users saying that they purchase or research a product after seeing a Tiktok about it.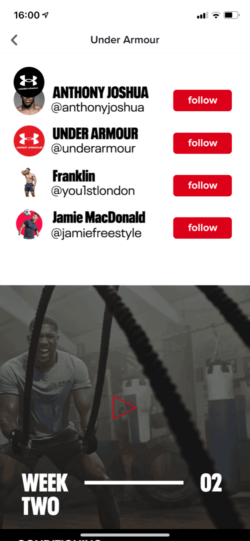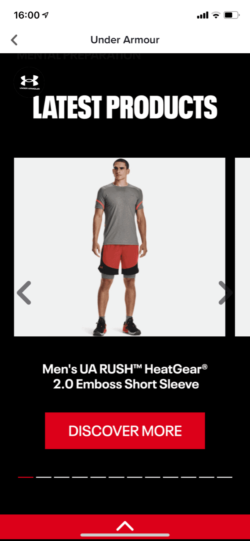 Highest form of flattery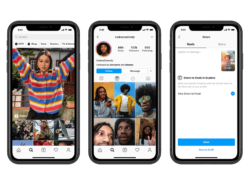 With 81% of Tiktok users saying that they plan to spend as much if not more time on the app compared to other social media platforms, their competitors knew it was time to step up… or try to at least. In summer 2020 Instagram launched their own take on video content with the creation of 'reels'. Much like its competitor, it allows you to film a 15-second clip with a variety of audios, effects and other creative tools.
Tiktok has not fallen short since its birth in 2016. It has evolved into a platform for bringing brands success with its dynamic and forward-thinking advertising options aswell as making stars of their own that have moved into industries such as film, music and more. The near 13 million users in the UK alone prove that the population of the app isn't dying down any time soon. With its power to influence and entertain, the future of Tiktok is promising and could reign supreme in the future social media landscape.