Proof that two wrongs don't make a right
To celebrate Halloween, we are posting a spooky example each day of creatures that could achieve success by adopting a better communications strategy.
Day Three – Aliens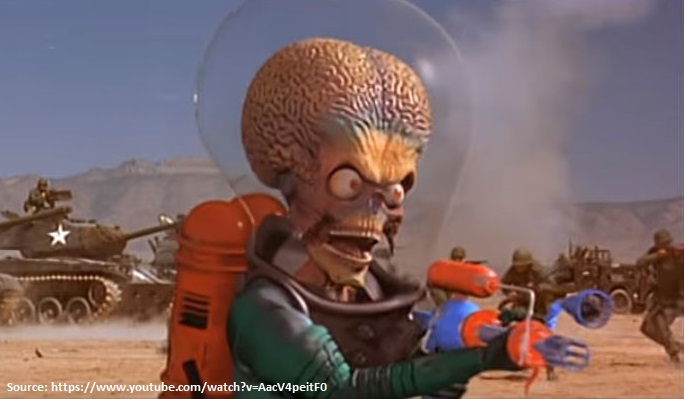 Nobody likes being canvassed and a common mistake by many Aliens has been turning up unannounced – immediately putting Earth's inhabitants on the defensive. If only they identified a need and phoned ahead, Martians could position themselves as solutions architects and achieve warmer responses to leads without resorting to hostile sales tactics.
Aliens have the potential to be a PR goldmine considering they are often technologically advanced and well-travelled. Theoretically, there should be a never-ending stream of new product advancements and galaxy spanning case studies to share with a receptive, possibly enslaved/colonized, audience. Regular thought-provoking opinion pieces on how to evolve the human race would undoubtedly position them as key social influencers and enhance overall reputation and perception.
Click here to go back and check out Days One and Two, and don't forget to visit tomorrow for the next entry!
Are you afraid your business is being misinterpreted as a horror story when you are actually a fairy-tale organisation? If so, who you gonna call? WSA: 01908 371177