Our New Year starts with a bang with the announcement that we have made the final 5 shortlisted to win an SME MK and Buckinghamshire Business Award.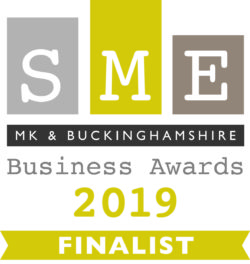 The annual awards recognise and celebrate the achievements of local businesses in the Milton Keynes and Buckinghamshire area. Small Medium Enterprises (SMEs) with up to 250 employees can enter up to two of the 20 categories.
The awards take place across East Anglia with divisions in Bedfordshire, Northamptonshire and Hertfordshire, as well as national business achievements.
SME MK and Buckinghamshire is sponsored by the University of Buckingham and the judging panel is comprised of reputable names in local business. 12 judges, including a Director of Executive Development at the University of Buckingham and the owner and distiller of Wharf Distillery, are on the panel, with four judges reviewing each entry.
The awards have been running for over 15 years and are widely recognised amongst businesses in the area.
I am incredibly happy that we have been recognised for the work that we do here at WSA. It is very important to me to gain external validation that we are driving the business forward in ways that is relevant to the business community. The team here works tirelessly on everything they do and announcing that we had been shortlisted for the SME MK BBA Website of the year has given them even more energy and focus. The cherry on the cake would be to go on and win against some, no doubt stiff, competition.

Jerry Taylor – MD, WSA The Communications Agency
The SME sector is said to be responsible for driving innovation and competition in many economic sectors. WSA, as a 30-people strong Milton Keynes based agency, is leading the way in marketing and communications for its clients.
The merger, in 2017, with Tregatha Dinnie, and subsequent rebrand, led to a new website design with added functionality, enhanced usability and propelled the new branding – Further Faster, Fresher.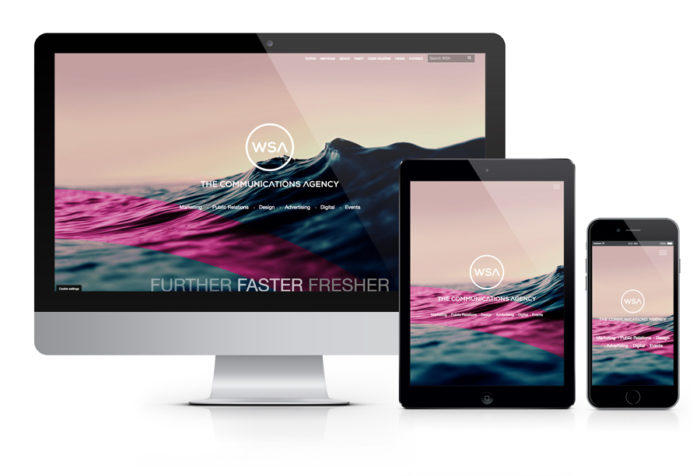 The awards evening is being held on 14th February 2019. Find out more here https://www.buckinghamshireawards.co.uk/