We are proud to announce that WSA has made the shortlist for the Milton Keynes Business Achievement Awards in the design and creativity division.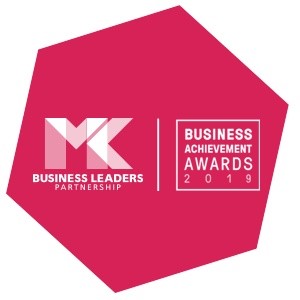 One of the biggest strengths at WSA is our abundance of creative talent across all sectors including web development, PR, advertising and social media management along with the fantastic design skills, on and offline, of our design team.
Shortlisting for the MK Business Achievement Awards took place in December and the next stage is to complete stage two by the 25th January, ready for awards finals on the 14th March.
The award judges are looking for innovative design and creative excellence, which can be seen in our own re-brand and work we do for our clients. We successfully made the cut from a long list of entries by presenting our very own rebrand following the merger with Tregartha Dinnie. This included not just a redesign of the website but an entire brand overhaul. A new set of missions and values and a fresh new approach was presented internally and externally.
I am incredibly happy that we have been recognised for the work that we do here at WSA. It is very important to me to gain external validation that we are driving the business forward in ways that are relevant to the business community. The team here works tirelessly on everything they do. The cherry on the cake would be to go on and win against some no doubt stiff competition.

Jerry Taylor – MD, WSA The Communications Agency
Our further, faster, fresher approach caught the eyes of the judging panel, including recognised engineer Sir John Southby Bt. John was chairman for the Large Employers Association now known as the MK Business Leasers Partnership (MKBLP). The MKBLP is prominent in the local business community and joins decision makers in Milton Keynes and the South East Midlands Local Economic Partnership area to recognise business success and guide opinion on business matters.
Second stage entries are judged by panel members Josie Fraser, Executive Dean for the Open University, sponsors of the awards, along with representatives from KPMG, Barclays and other prominent MK businesses.