By Claire Allen, Account Manager, PR
As an invitation to a WSA Team Away Day pinged into my inbox, I began to think a trip to Woburn Safari Park was the perfect antidote to the hybrid working and Teams calls that we, like many companies, are currently juggling. The prospect of seeing ALL our colleagues in person, away from the office was just so very exciting! Plus, there was the feel good factor of cooing at lots of cute, cuddly animals. Win, win!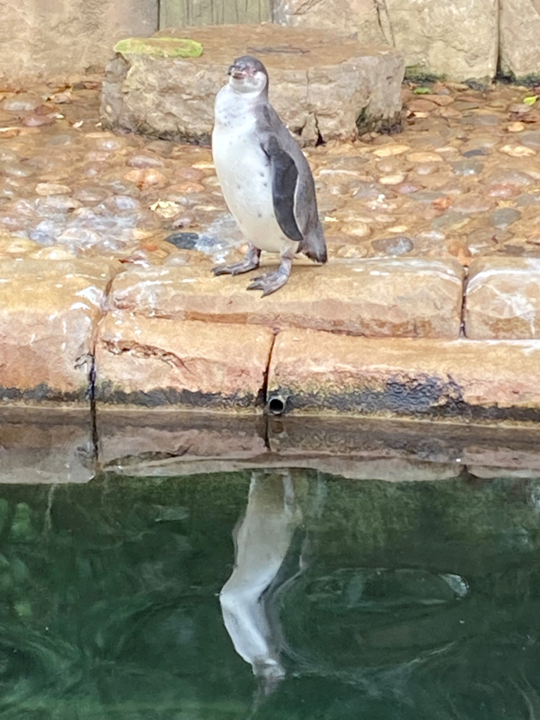 It's clear that WSA really cares for its staff's wellbeing. Taking time out of a busy week for the entire team to get together off-site is a true investment in its people. It was an opportunity to reconnect with each other and breathe in some fresh air (and the odd whiff of animal dung). Aside from seeing the animals, we were not entirely sure what to expect from the day. Visions of feeding the lions crossed my mind – but I was pretty certain MD, Jerry Taylor, would not be challenging us that much!
That said, challenges were set throughout the day, giving us the perfect chance to put our growing team to the test with some fun, team-building activities to bring skills from our logistical thinkers, creative players and strategists to the surface. Thinking outside the box (or should that be egg-carton?) we were tasked with 'Elevating an Egg'. The objective was to raise a humble egg off the ground using a random assortment of items such as BBQ skewers, a deck of cards, pegs and pom poms. With only 15 minutes and a strict set of rules, the results were mixed – from somewhat sturdy structures to crashing towers. Each team brought something new to the table, demonstrating the idea that working together certainly drives results.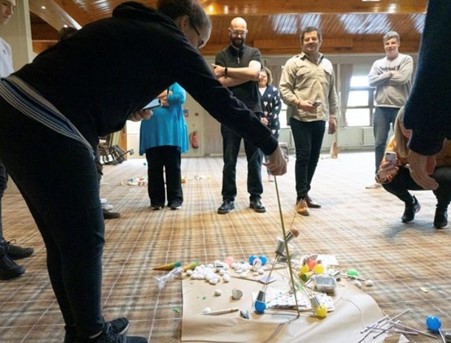 Results were very much a focus for the day. Team leaders across all areas of the business presented an array of creative campaigns and clever promotional strategies which have helped us ensure our clients stand out during these uncertain times – whilst achieving the best results for their advertising and marketing budgets. We each celebrated our teams' strengths and recognised where we were been able to push client messages hard across advertising, digital media and public relations. Some exciting new business wins were announced and sneak peeks of forthcoming campaigns presented to the team.
We looked to the future. With only a few months until we chime in 2023, and against the backdrop of so much change in the UK right now, we challenged the traditional view that some companies often trim one of their most important budgets of all – marketing. There's a danger here, that whilst some companies keep schtum in a rocky climate, others will ramp up their activity to be noticed above the quiet of their sector. Our mission is to help clients shout smarter about their business goals and deliver insightful messages to their customers – helping them to become the go-to in their sector during a bumpy year end.
So, what about the animals you may ask? They were certainly the highlight of our away day as we peeked into habitats and peered into enclosures. After all the shop talk and peacocking of our departments' talents, we took a full tour of the walking safari and headed out for a 'scavenger' hunt in search of quirky facts and unique animals. Fun fact: Aldabrachelys Gigantea actually means Giant Tortoise in lay-man's terms. After other animal brainteasers like this and several Fitbit steps later, the winning team (Charlotte Pearson, New Business Director, Louise Gipps, Account Manager, Joshua Brooks, Digital Marketing Apprentice and Tom Sarson, Digital Client Services Manager) bagged themselves and an up-close meeting of Woburn's meercats – arguably the cutest creatures in the park!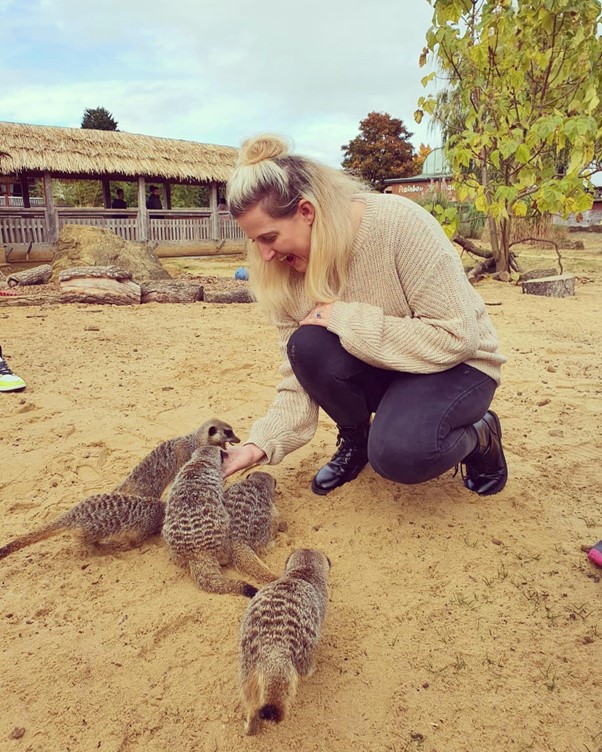 As Woburn is a vast Safari Park, to really get the full experience it's essential that you take a driven tour of the park to see the sheer size of the attraction and get a closer look at the animals. Our Directors might have gotten a little too close to some of the Safari's furry residents… On entering the monkey enclosure, Charlotte Pearson, managed to take out one inquisitive monkey with her windscreen wipers (no harm done) which was helpfully captured on film for us all to have a giggle at later.
A team Away Day would not be complete without the prospect of winning a trophy – who doesn't love an award to perch on their desk? Our team archery challenge really brought out the competitive side of some. Aside from my own belly-flopping arrows, it appears some of the WSA team have a real eye for a target. However, it was the combined efforts of winning team Austin Walters (Operations Director), Jeremy Hancox (Creative Designer) and Kathryn Myers (Digital Designer) which helped them to secure the coveted trophies!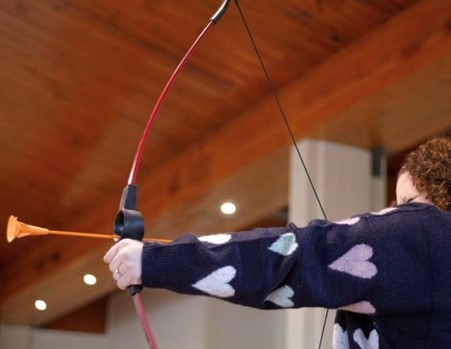 With smiling faces, an armful of Haribo, (thanks Jerry for all the prizes), we waved goodbye to the animals; our safari hats brimming with ideas and ready to get back into our hybrid-groove for the week ahead. Happy staff equals productivity, creative ideas and a desire to do well – not just for ourselves – but for the whole TEAM.
As a recent addition to the WSA 'family', I came away from the day feeling less of a newbie, as everyone has been so welcoming and supportive in my first few weeks here. What perfect timing to have the opportunity to meet everyone so quickly, whilst get to know the agency culture a little better. I'm really looking forward to the exciting challenges ahead and working with so many talented colleagues and the amazing clients we have at WSA. Exciting times!