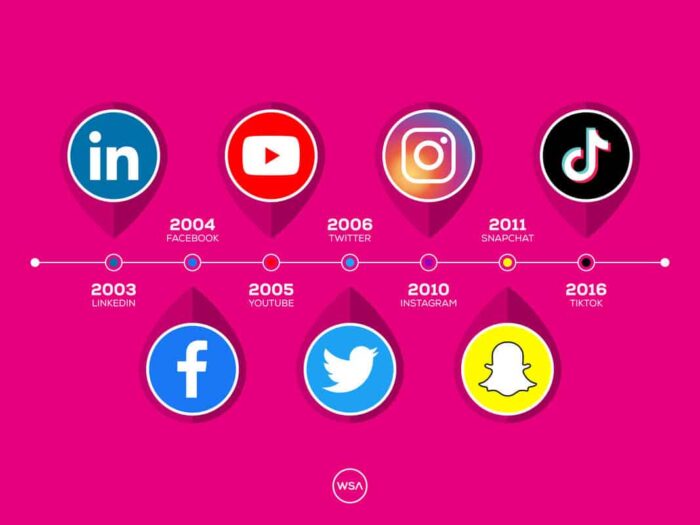 Billions of people in the world use social media since it boomed into existence, to be precise 4.62 billion people – that's more than half of the world. With the rise in popularity of social media platforms, it was only a matter of time before businesses took notice of the growing trend. But have you ever wondered how it all started? In light of Social Media Day, let's take a trip down memory lane and look at the evolution of social media…
LinkedIn: Launched in 2003
LinkedIn is the world's largest professional network on the internet, allowing people to find the right job and connect and strengthen professional relationships. But why did it launch? LinkedIn started in the living room of co-founded Reid Hoffman, with the mission statement of connecting the world's professionals to make them more productive and successful within their careers. Did you know three people are hired every minute for jobs on LinkedIn?
FUN FACT: LinkedIn gained almost 5,000 members after just one month of full operation back in 2003 and has reached 822million registered users in Q1 of 2022.
Facebook: 2004
Most of us still have, or at some point have had, a Facebook account in our lifetime – the social networking platform that made it easy for you to connect and share content with family or friends online. More and more businesses use it today as a powerful brand awareness tool since Facebook continues to reign strong as the king of social media, with 2.91 billion active users in 2022.
On February the 4th 2004, 19-year-old Mark Zuckerberg and his Harvard roommates created and launched Facebook, a social media website built in order to connect Harvard students with one another. By the next day, over a thousand people had registered and that was only the beginning. There has even been Hollywood movies made about the birth of Facebook, with films like The Social Network grossing almost $250million at the worldwide box-office.
FUN FACT: Marc Zuckerberg was the first one to create an official Facebook profile with ID no. 4 and his first initial idea for the platform was going to be called 'FaceMash'
YouTube: 2005
From entertainment to food recipes, gaming, sport and so much more, YouTube is a popular free video sharing website that makes it easy to watch online videos – of almost anything! Did you know every minute of every day, more than 35 hours of video is uploaded to YouTube. But why? The idea was formed from the 2004 Superbowl Janet Jackson controversy as co-founders Steve Chen, Chad Hurley and Jawed Karim were unable to find the clip online. The trio met whilst working at PayPal and decided to create the video-sharing website.
FUN FACT: The first YouTube video is 'Me at the zoo' and was uploaded on April 23rd, 2005 by co-founder Jawed Karim. The video runs for less than 20 seconds and features Karim in front of some elephants at the San Diego Zoo, commenting on how long their trunks are.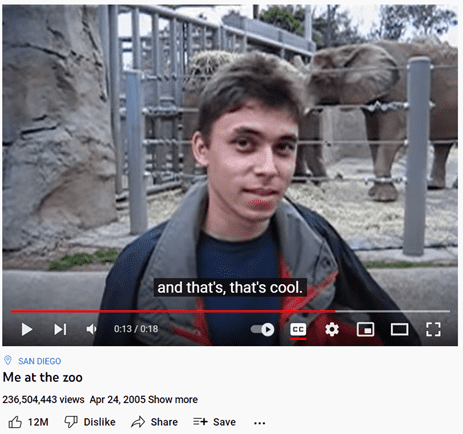 Twitter: 2006
We all like to share our thoughts, opinions and beliefs. On July 15th, 2006, when NYU student Jack Dorsey shared a new online communication idea with some of his colleges at the San Francisco-based podcasting company Odeo. It was officially released as Twttr, which later changed to Twitter, an online news and social networking site where people communicate in short messages called Tweets. Born as a side project, the free application allowed users to share short status updates with groups and friends by sending one text message to a single number ("40404"). 2007 was the launch of the Hashtag created by Chris Messina, with the aim for Twitter to have some kind of group organising framework. The hashtag has supported big movements such as #BlackLivesMatter, and #MeToo.
FUN FACT: The first tweet ever, posted by co-founder @Jack Dorsey on March 21, 2006, read: "just setting up my twttr."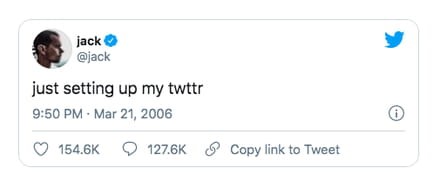 Instagram: 2010
There is something about having your own visual portfolio that you can be creative with. Instagram was formed in 2009, where co-founder Kevin Systrom , a 27-year-old Stanford University graduate launched the world's largest photo sharing platform by learning to code on nights and weekends whilst working at Nextstop. The photo-video sharing social media application took only eight weeks for software engineers to develop before it was launched on Apple's mobile operating system. In less than two years, Facebook (META) had acquired the company for $1 billion in cash and stock.
FUN FACT: The first Instagram post was a photo of South Beach Harbour at Pier 28, posted by Mike Krieger and Kevin Systrom posted a few hours later, sharing a picture of a stray dog near a taco stand, captioned 'Test'. The post still remains active and Kevin stated, "Had I known it was going to be the first photo on Instagram, I would have tried a bit harder."
Snapchat: 2011
Snapchat was founded in 2011 by Evan Spiegal, Reggie Brown and Bobby Murphy, all students at Stanford University. Reggie came up with the idea of a social media app that enabled users to post photos and videos that disappeared from the site after a few moments. Snapchat is now a platform famous for its entertaining (and some catfishing) filters, Bitmojis and even a short series service called Snapchat Originals with 332 million daily active users worldwide.
FUN FACT: The first version of Snapchat was named Picaboo and was rebranded in the summer of 2011.
TikTok: 2016
It's clear to see that TikTok saw a huge rise in usage since the Covid-19 pandemic. TikTok was created by Chinese tech giant ByteDance and was the first release in September 2016, under the name "Douyin", which was marketed as a video-sharing social networking service similar to Facebook and Instagram specifically within the Chinese market. It became available worldwide only after merging with another Chinese social media service, Musical.ly, on 2nd August 2018 and renaming as the app we know today as TikTok. Soon after the global expansion, TikTok received broad support from celebrities including Dwayne Johnson, Will Smith, Justin Bieber, Jennifer Lopez and more.
FUN FACT: The most-liked video of all time is by Bella Poarch lip-syncing to "M To The B (Soph Aspin Send" by Millie B, with 57.9M likes!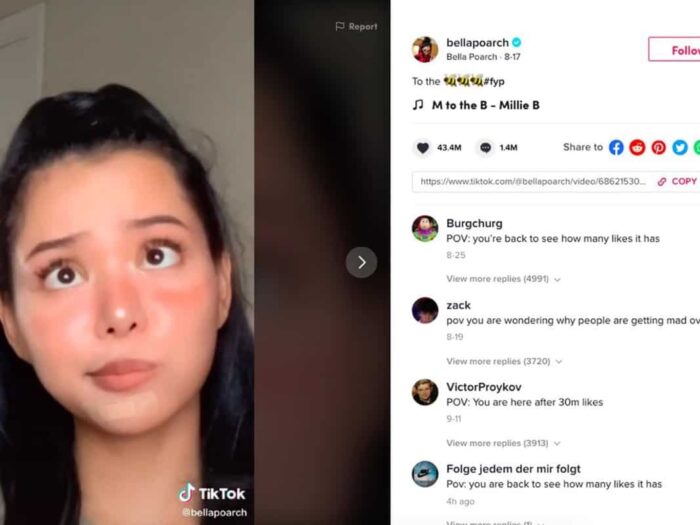 Not every platform is guaranteed for success
A moment of reflection, for all the social media platforms we have lost along the way. Some did not have the longevity that other platforms offered (Friendster), some were ahead of their time (Vine) and saw their concepts evolve into features of the channels we recognise today. Some just weren't great (sorry, Ping).
You can't have a blog looking at the history of social media though without mentioning MySpace. In its prime, Myspace was the most popular social networking website on the planet. A number of sites launched in the early 00s where users could create a profile page to share their interests and photos (Bebo anyone?) but MySpace cleverly combined friendship connections (everyone started out with the founder, Tom, as their first friend) and music appreciation, allowing users to set a song that would play every time a friend visited their profile. That might not seem like a big deal with today's customisable offerings, but at the time, the ability to personalise your profile in such as way was huge.
That same innovation was the eventual downfall of MySpace, as it saw the platform become more experimental with content and losing the heart of why people enjoyed it, connecting online with friends. Facebook became the cooler platform for hanging out online and the rest they say, is history.
Conclusion
The social media world is changing so fast that the real question is – what will happen next? It has become an integral part of marketing for many businesses and provides a way to reach out to potential current customers, build relationships and increase brand awareness.
However, each social media platform needs its own strategy, this is where our social media services at WSA come in. To get in touch, please visit our contact us page on our website.