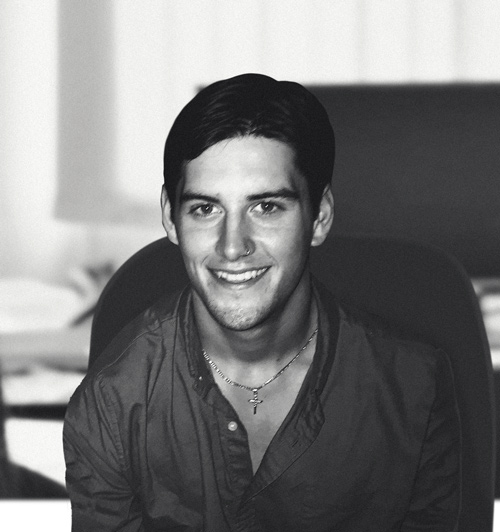 How have your first few weeks at WSA been?
It's been a unique experience for me, lots of friendly faces and warm welcomes. My first 2 weeks for WSA have actually been my only 2 weeks in the office! Since then I've been working from home due to the COVID-19, so it's been a unique experience, but exciting none the less. In my first few weeks, I had a great time being exposed to all the departments within WSA – from finance through to design. It was important for my development to understand how the company runs.
What's your area of expertise and what makes you successful in this market?
I am an apprentice so prior to starting at WSA, all my experience was primarily classroom based. I studied Design and achieved qualifications in Photography and Graphic Design as well as Digital Marketing. With that knowledge, to now be given the opportunity to train as an Account Executive Apprentice, I'm excited to find out where my area of expertise will lie.
What attracted you to join WSA?
Well originally, I was looking at apprenticeships in London, however, on an apprentice salary commuting into London every day isn't feasible. In light of this, my Grandad suggested looking in and around Milton Keynes, which I'd foolishly never really considered. This was where I came across WSA. Through doing my research, I was thoroughly intrigued about WSA's value of "people before profit" and getting to meet both Jane and Marc in the interview process. After hearing Jane talk about how the company was started and the ethos that she has based the company around, it was a no brainer that WSA was where I wanted to work.
What projects have you been involved in since you started?
Since working at WSA, I have been involved in a handful of projects. These include researching advertising options for a large-scale school campaign and designing a thank-you campaign for one of our healthcare clients. This campaign included thank-you cards and congratulative email signatures to be sent to all medical staff fighting COVID-19.
The biggest project I have been involved in was a communications campaign to help inform our school clients on better way to advertise school prospectuses and Open Days in this time of isolation.  
What goals would you like to achieve in the next 12 months?
My main goals for the next 12 months are to continue building my knowledge/skills in the communications industry for personal development, and also to help WSA grow and continue to produce exceptional creative work.
Away from work, I love to travel, so if I had to pick a personal goal for the next 12 months outside of work then it would probably be to visit more new countries.
What makes you laugh out loud?
What make me laugh out loud?… The film Stepbrothers.
Finally, tell us interesting yet little-known face about you!
I have played rugby since I was 8 years old. I recently came back from Australia where I spent 6 months playing and working for a Rugby team on the Sunshine coast. In these 6 months, I did the whole "traveller thing" and experienced the east coast of Australia all the way from Sydney to Cairns.  
On my way back to the UK, I also travelled through Thailand, Cambodia and Vietnam.