Bonfire Night is the perfect excuse to get your social media community on fire!
At WSA we asked the team to share their favourite Guy Fawkes related posts. From these we chose the very best and most creative concepts and share them with you in one handy blog post.
Take some inspiration from the team and the big brands and try incorporating some creativity in your social space.
Weetabix, @weetabix
Weetabix and fireworks, I am sure there is over six degrees of separation between the two but this post from 2014 demonstrates some seriously 'outside the box' thinking, no pun intended.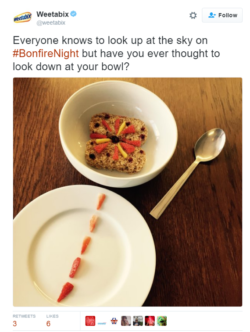 Guinness, @GuinnessGB
Guinness advertisements are often focused on the product itself and its iconic look. The simplicity of the Irish dry stout is shown beautifully in this artist image shared on Twitter in 2014.
Please note: Alcohol with fireworks is not advised but we do love the fun and impressively simple imagery from Guinness.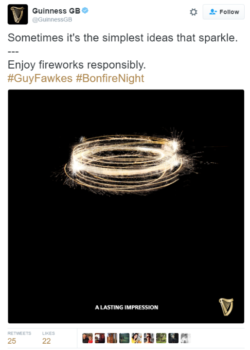 McDonalds, @McDonaldsUK
McDonalds are well aware that on a cold night out watching fireworks displays with children your likely to be hungry and looking for the perfect warm snack. A great use of product and artist expression to remind followers to grab a Happy Meal.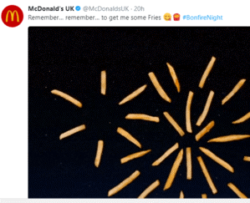 RSPCA
Of all the campaigns on social, the RSPCA had the strongest message to its followers. This campaign became the most talked about on social channels and received 767 retweets. It is a great demonstration of how social media can be used positively.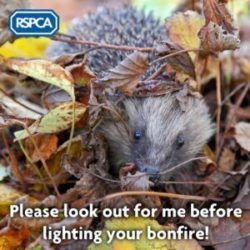 Need assistance with your social media? We can help, contact us for more information on our social media services.