Taking a bite out of the competition
To celebrate Halloween, we are posting a spooky example each day of creatures that could achieve success by adopting a better communications strategy.
Day Seven – The Shark from JAWS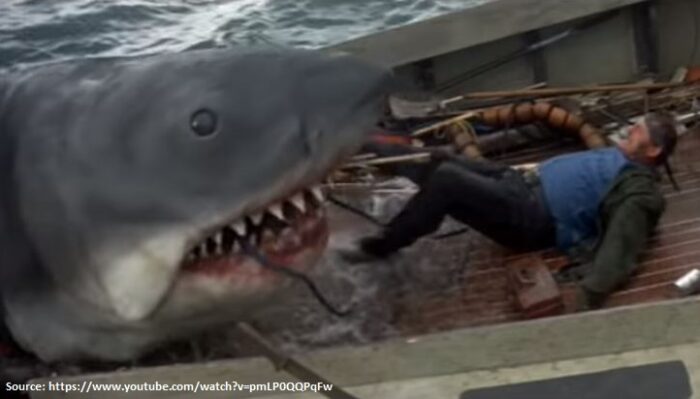 Terrorising the residents of a coastal town is a recipe for disaster, but there is always an alternative point of view to be shared. An argument could be made that water is a shark's domain and JAWS acts in self-defence, but this is a grey area. What cannot be denied is that marine pollution is a thing of the past in Amity Island, with either the waste or the polluters themselves disappearing soon after entering the water, leaving nothing but picturesque blue oceans.
An agent of change, JAWS has a unique ability for driving community engagement with council meetings seeing attendance figures spike since his arrival and Indoor pools in the region achieving record profits. A stoic defender of a given perimeter, this great white actually provides excellent security services against unwelcome trespassers and cold callers, but never bites off more than he can chew.
Click here to go back and check out Days One, Two, Three, Four, Five and Six – and don't forget to visit tomorrow for the conclusion!
Are you afraid your business is being misinterpreted as a horror story when you are actually a fairy-tale organisation? If so, who you gonna call? WSA: 01908 371177