The GCSE results have been rolling in from our clients in the Education sector, and it is safe to say that there are some remarkable GCSE achievements this year! The highlights include:
Cedars Upper School
Further improvements in all areas in English and Maths
Rise in the 9-5 good pass for English and Maths to 50%
9-4 for English and Maths at 68%
Individual Sciences have a 97% pass rate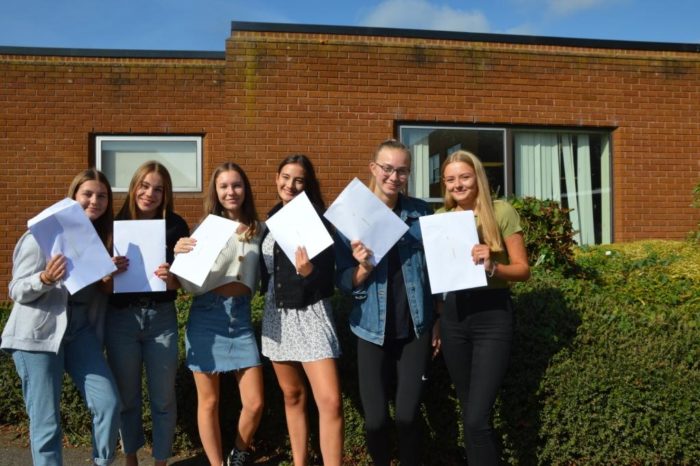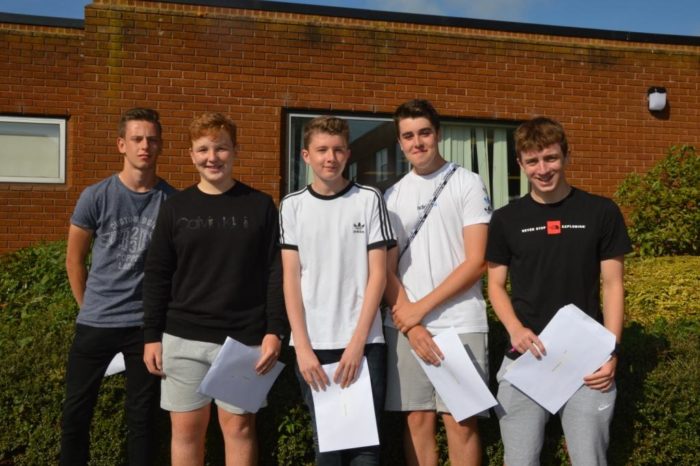 Alleyn's School
43% of all grades awarded to Alleyn's pupils were at the highest possible Grade 9
71% of all grades awarded were at Grade 9 or 8
88% of all grades awarded were at Grade 9, 8 or 7
Almost a quarter of pupils gained at least ten Grade 8s or better
Compass School
Overall 57% of pupils achieved the grade 9-4 benchmark in English and Mathematics and 30% achieved grade 5 and above in these
61% achieved 5 GCSEs at grade 4 or above, while 41% achieved 5 GCSEs at grade 5 or above
There were several standout performances by subjects including 63% of pupils achieving grade 5 or above in English and nearly a quarter of entries achieving top grades 7-9
Other areas of strength included Mathematics, Science, Spanish, Sport, Art and Business Studies all making significant improvements on 2018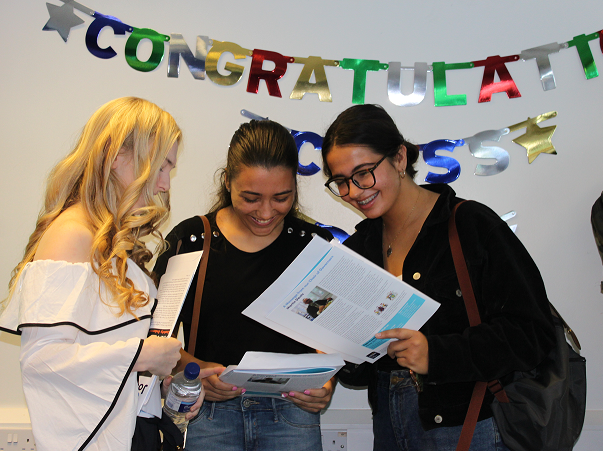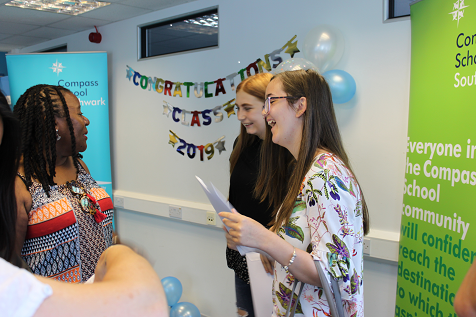 Wollaston School
The headline measure of students achieving a Grade 4 or above in both English and Maths has increased to a new high of 75%, following 2018's previous best ever performance of 72%
Students have also achieved exceptional results in Science, with a grade 4 or above pass rate now standing at 79%, up by 10% on 2018's previous record breaking performance
Students have achieved great results throughout the curriculum, with the average grade achieved at a Grade 5 (defined by OFqual and the Department for education as a "strong pass")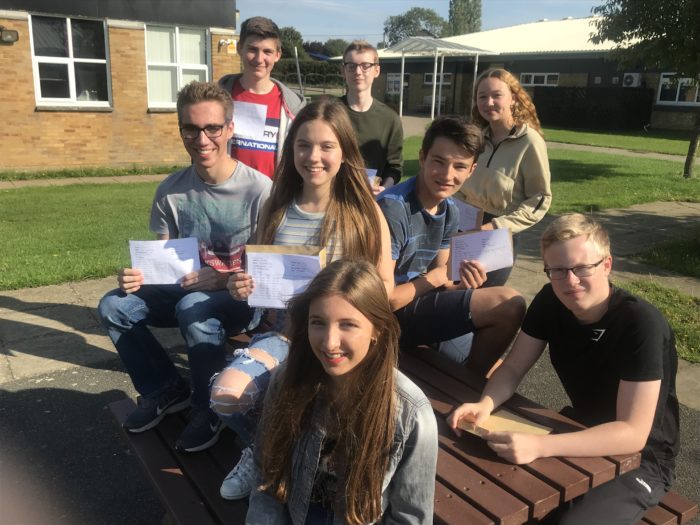 Watford Grammar School for Girls
The average grade students achieved was a 7.1, equivalent to the old-style A grade. 63% of all grades achieved were grade 7 or higher
22% of all result were grade 9s and 9 girls achieved at least 8 grade 9s
95% of students achieved 5 or more grade 5s, including English and Maths
Students once again look to have made exceptional progress, with students outperforming expectations significantly for the fourth year in a row
Pipers Corner School
Half of all results achieving the top grades of 9-7 (A*-A) and with a 100 % pass rate in both English and Maths with 99% of students passing at least 8 GCSEs
Particularly impressive were the results in Mathematics, English Language and English Literature which saw the highest number of top 9 grades of all subjects – as well as in ICT where every student achieved A*-A
We are truly delighted to see this set of GCSE results as they reflect the hard work and determination of our students – and at the same time these students have excelled in so many other areas of school life, to which they have continued to commit throughout their busy examination years. We are excited about seeing them develop at the top of Pipers in our Sixth Form and taking on the responsibilities and privileges this brings.

Headmistress, Pipers Corner School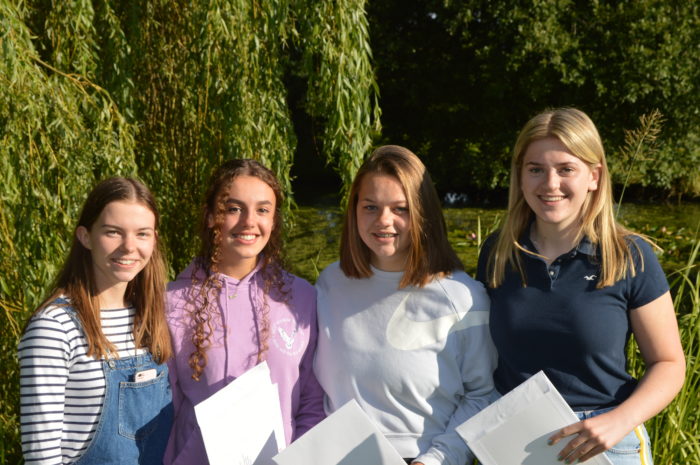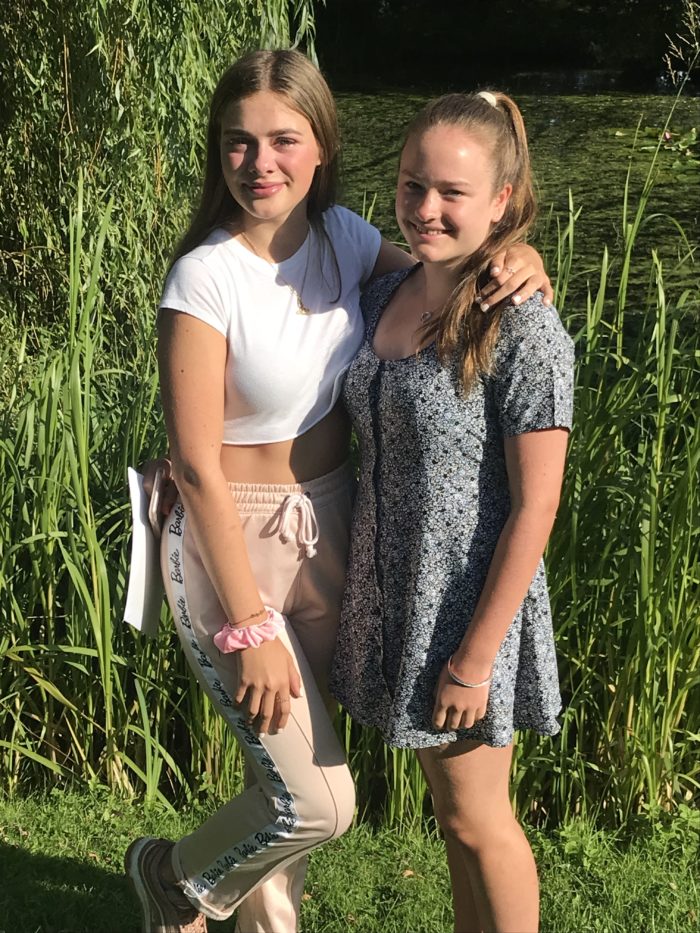 Lord Grey Academy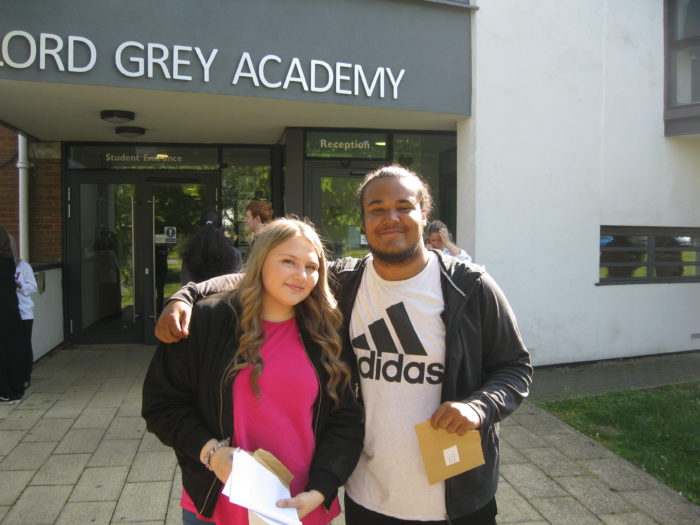 Lord Grey students lived up to the Academy's motto of 'Lord Grey Can' as GCSE results were published today.  There were lots of smiling faces as students opened their results and a sense of relief that their hard work had paid off.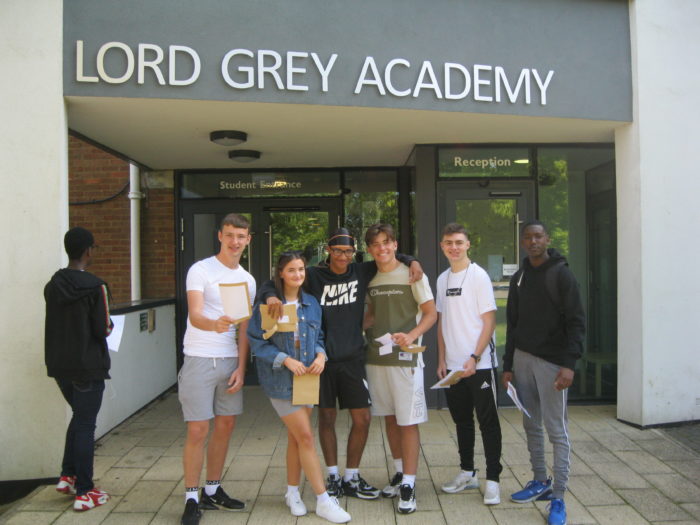 GCSEs have become harder over the last two years and we are pleased with how Lord Grey students have risen to the challenge.  Most importantly they have gained the grades that they need to continue studying at Lord Grey Sixth Form or to access their college course or apprenticeship placement.  I am very proud of our students and wish them well in the next stage of their education.

Jim Parker – Academy Principal, Lord Grey Academy
Lealands School
Through hard work and determination, the class of 2019 have completed their Lealands journey and achieved some excellence GCSE results. Many students achieved great success across their GCSEs.
We are immensely proud of the achievements of all our students this year. It is hugely challenging for students facing their GCSE examinations and it is, therefore, extremely pleasing to see them rewarded for their hard work and determination. The results achieved reflect the commitment and dedication of the students and staff and the on-going support of our parents. Myself and the staff at Lealands wish them every success in the future.

Mr Burridge – Headteacher, Lealands School