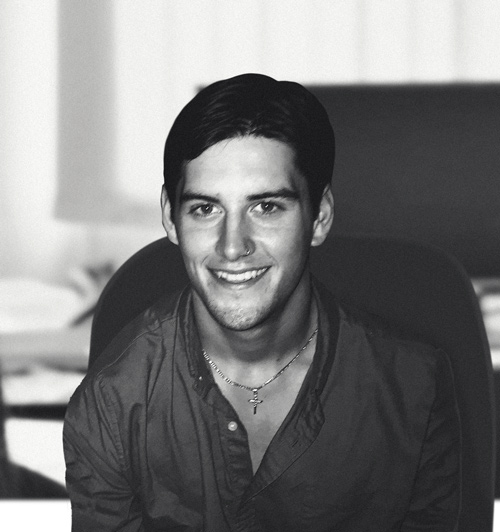 At WSA, we love welcoming fresh faces to our agency as apprentices, so they can learn and grow with us. One colleague who has been successful in their apprenticeship is our Digital Project Executive, Joe Cafferty. We caught up with him to find out more about his experience, his qualifications and what the future holds.
Over to Joe…
Why did you choose an apprenticeship?
For me, it was a no brainer. I knew I didn't want to go to university as I wasn't dead set on what I wanted to do as a career. I knew that marketing was of interest to me, but I felt that if I got real, first-hand experience it would help me decide whether it was the career path I wanted to go down. The idea of earning money and learning at the same time was also appealing, and this was something I knew I'd miss out on if I chose to study at university instead.
How did you know WSA were looking for an apprentice?
Within the process of apprenticeship hunting, MK College invited me in for an interview to speak through my strengths and skills and to check that the apprenticeships I was applying for was right for me. After applying for a couple, my contact at MK College recommended the Account Executive Apprentice role at WSA.
I didn't have much understanding about all the career paths in Marketing, but after reading the job description, I realised it aligned with the things I wanted to do and the skills I wanted to develop. I figured the job role would open up opportunities to the sector of work I wished to be in.
Why WSA?
Besides the job description, it was seeing first-hand the work environment in the office. When I attended my interview, I had Marc Bransgrove, who is an Account Director and then Jane Hayward, the CEO. I found it welcoming to have not only met my manager but meet the CEO and also see that Jane was proactive in engaging with every staff member down to the apprentices. It really gave an insight into the thoughtfulness and care that WSA put into their colleagues.
Once I was offered the role and began working here, within the first few days the positive and welcoming atmosphere continued. I met the Managing Director, Jerry Taylor on my first day, so within my introduction to the business I had already met senior members of staff simultaneously with my team and wider agency.
Another bonus was meeting many of the office dogs, including Harley and Monty, very early on in joining the agency!
How did you balance college/work?
Balancing the college work and agency work was easier than it would seem. The things I was learning in college related to the work I was doing at WSA, so both aspects of learning and working went hand in hand. With a designated day a week at college, it helped me to know I had significant time to get projects and tasks done along with my apprenticeship.
When I reached larger projects such as the end of point assessment, my team were kind enough to support me through this, and during any quieter times in the workday, I could pick up my college work. Along with communicating to my manager what my college workload was like, my college tutor was equally as understanding and was there to support me when I needed more time or assistance with projects.
Overall, it was important to plan out my days and know what my priorities were each week, and this certainly helped me to balance both college and agency work. Keeping the team and college tutor informed on my progress also helped me to make sure I could manage both workloads.
What have you loved most about being an apprentice at WSA?
Something that really stood out to me was the experience of changing teams within the agency. Initially, I was a member of the Account Manager team, but after expressing my interest in marketing, it was agreed that I would move into the Digital team. I found that Marc as my former manager and Grace as my current manager both understood my career aspirations and both managers and team members helped to make the transition as seamless as possible.
What qualifications did you gain from your apprenticeship?
From my apprenticeship, I gained a Level 3 in Customer Service Specialist. During my CPD time at WSA, I also completed numerous Google Garage courses and a course on 'Managing Virtual Project Teams' from the Open University.
I also keep up to date with the latest industry news and learning resources from Axelos.
What are your goals in the future?
At the moment, I'm adjusting to being a qualified member of the team, but I am looking to do more courses within my specific area of work, such as completing a PRINCE2 Agile course, which I would love to be able to do by the end of the year as it will help me to have an established understanding of how we project manage at WSA.
Overall, I look forward to progressing my career at WSA and look forward to learning from my team and recommended courses to help me excel in Project Management.