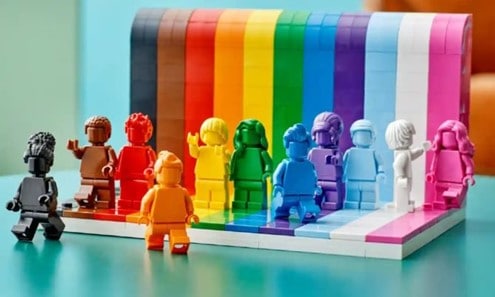 With Pride month well underway, the rainbow flag, a symbol of gay rights and diversity in the LGBTQ+ community, has become commonplace within new limited-edition product launches for many big-name brands that we all know and love.
Usually waved by the millions of people who march together in unity and solidarity across the world each year, throughout the month of June, the vibrant flag also signifies those companies who have decided to give back for Pride.
There has been some criticism of brands for not committing to these values all year round and only posting at this time. However, what is undeniable is that showing support in any form helps to raise awareness of an important cause.
We have seen the likes of Apple, Lego, Disney and Mac Cosmetics supporting LGBTQ+ with new brightly coloured collections and ongoing donations to charities who will be able to make a difference and support everyone within the community.
Below we've compiled a list of popular brands that we've spotted giving back for Pride.
Disney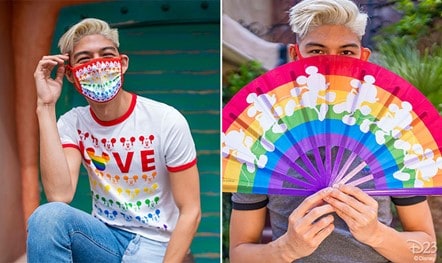 Disney lovers could expand their collection with the brand-new Rainbow Disney range that offers a variety of vibrant rainbow coloured merchandise including T-shirts, mugs, bags, face masks, accessories and even matching rainbow-themed Mickey and Minnie Mouse stuffed toys.
Disney has also pledged to donate to LGBTQ+ organisations including Diversity Role Models which create safe spaces for youth to consider their role in creating a world where we all feel accepted, BeLonG To Youth Services, a national organisation supporting LGBTQ+ young people in Ireland and Nijiiro Diversity, a non-profit organisation focused on reducing discrimination in the workplace.
Apple

Apple has previously launched two new Apple Watch Pride straps, as well as new artistic Pride watch faces which feature the colours of the all-inclusive rainbow flag to signify mutual support of the LGBTQ+ movement.
The brand has also confirmed it will continue to support and donate proceed to a growing number of charities including the leading national organisation, The Trevor Project, which provides crisis intervention and other crucial services to LGBTQ+ youth as well as Encircle which offers safe spaces for youth, young adults and families in the LGBTQ+ community.
Olay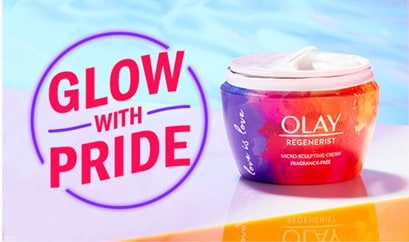 Olay launched a limited-edition Pride-inspired version of its best-selling Regenerist Micro-Sculpting Cream as well as donating $75,000 to The Trevor Project charity.
They have also supported P&G's Can't Cancel Pride campaign to bring together inspirational voices and raise visibility and funds for the LGBTQ+ community.
LEGO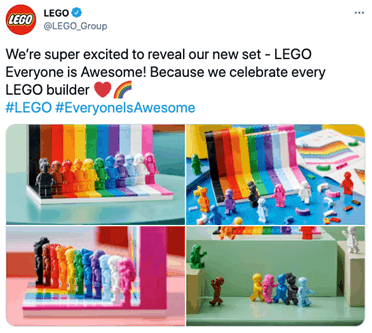 LEGO's latest product launch introduced a new LGBTQ+ "Everyone is awesome" range of 11 figurines, each representing the spectrum of colours within the rainbow Pride flag as a tribute to positivity and kindness. The figures are non-gendered to signify individuality and uniqueness and showcase the diversity in the world.
In addition, LEGO have also committed to support a number of charitable organisations on an ongoing basis, including Diversity Role Models.
Levi's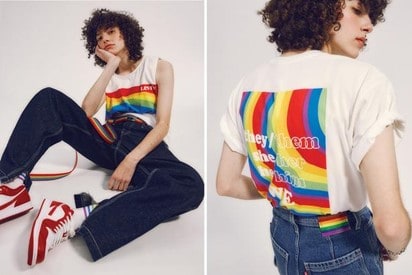 Levi's limited edition "All Pronouns. All Love" Pride campaign that ran in 2021 highlighted the importance of equality and respecting people's pronouns.
The collection features the brands classic jeans, shirts and more designed for Pride, with phrases including "they/them, she/her, he/him, we" incorporated into the design on the items.
In addition to the collection, Levi will also made an annual donation to OutRight Action International, a non-profit that works to support human rights for LGBTG+ people all over the world.
MAC Cosmetics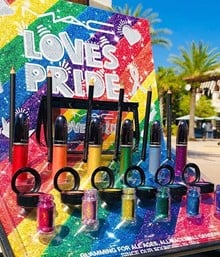 MAC Cosmetics has a long-standing history of supporting the LGBTQ+ community, even beyond Pride month.
All proceeds from the brand's iconic Viva Glam lipstick line go to the Viva Glam Fund and has helped raise more than $500 million worldwide. The fund donates to organisations that support the health and rights of people of All Ages, All Races and All Genders. MAC pledge to make grants to non-profit organisations who make a meaningful impact on health, rights and equality for all.
Skittles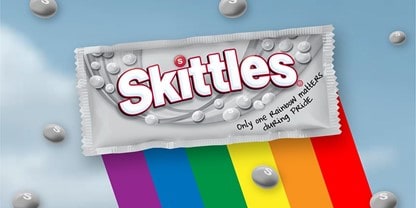 Skittles released the all-grey pride packets as a symbol of the brands support for the LGBTQ+ community, the packs also contained all grey sweets inside to draw attention to the Pride rainbow and its symbolism.
They are also previously partnered with the world's leading LGBTQ+ media advocacy group, GLAAD. During the month of June, $1 per pack purchased will be donated to GLAAD, up to $100,000. The proceeds helped to support GLAAD's ongoing efforts to combat anti-LGBTQ+ discrimination through media.
Kate Spade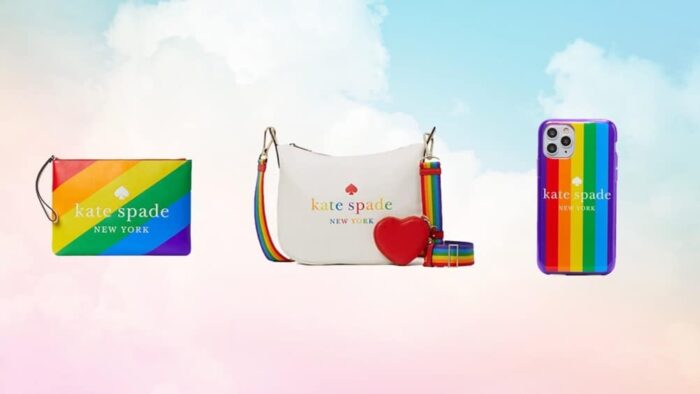 Kate Spades rainbow Pride collection features a vibrant range of colourful purses, jewellery, phone cases, handbags and more to celebrate "what makes you, you".
The expressive brand has also confirmed that 20 per cent of profits from the sale of the Pride limited edition collection was be donated to The Trevor Project, to support the mental wellbeing of LGBTQ+ youth.
PetSmart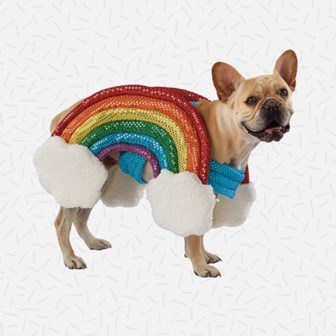 Possibly the cutest product launch of all, PetSmart's launched the You Are Loved collection which includes Pride-inspired costumes and accessories for your much loved pets.
Most importantly, PetSmart also proudly supported GLSEN, an organisation dedicated to protecting LGBTQ+ students, with a generous donation of $100,000 to help ensure they feel valued and safe.
Dr Martens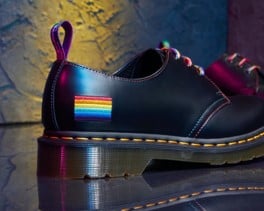 Dr Martens are partnered with The Trevor Project for many consecutive years to combat and prevent suicide and crisis for LGBTQ+ young people. Their partnership provided the charity with a $100,000 donation to help share and provide valuable resources to the people who need them the most.
The classic boot was also available with limited edition embroiderer with the Pride flag featuring on the side of the shoe, top of the heel strap and running throughout the laces for extra style and personality.