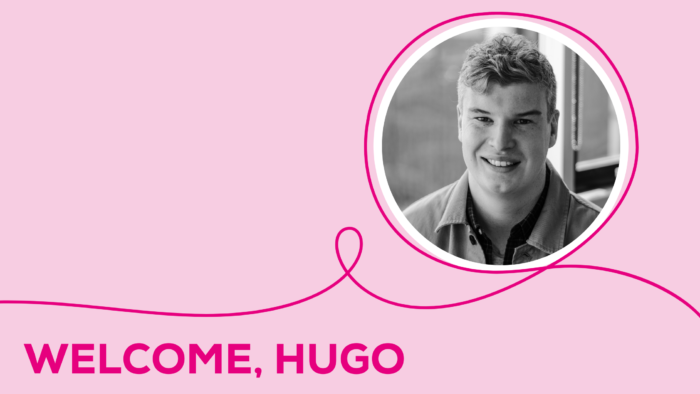 How have your first few weeks at WSA been?
It has been great – WSA obviously a supportive environment where everyone feels valued as an employee. I am already feeling like part of the team and looking forward to getting stuck in with the clients particularly in terms of organic social posts.
What's your area of expertise and what makes you successful in this market?
After finishing my degree in Multimedia Journalism, the social media industry interested me so I was looking at ways that I could make a career out of it. After applying for marketing positions and being rejected for lack of experience, I decided to go out and get the experience myself! I started doing social media and content management for a few local clients as well and taught myself the basics.
After 6 months, I finally got my chance with a Martech agency in London. After a few years in London during the pandemic and then a while in Manchester working as a Marketing Coordinator for a Cyber Security Company, I moved home to Towcester. My previous role was as a Social Media Executive with franchising company Neighbourly Brands where I spent a year.
I now have 4 years' experience in digital marketing with a particular focus on social media and content. I see myself as a people person and somebody who can build solid relationships with people as well as bringing a creative spark.
What attracted you to join WSA?
For me it is all about personal and career development. WSA first attracted me as they have a track record of bringing in people at apprentice level and developing their skills all the way through to managerial level and beyond. After speaking with Jerry, Austin and Grace I could see that it was the place that I wanted to be. The company culture, values and the opportunities really stood out for me as a place where I can develop and most importantly enjoy my job.
What projects have you been involved in since you started?
In my first month I have been given accounts that I have been creating organic social media content for and really trying to make my mark on them as much as possible. I have really enjoyed getting to know each client and learning the best ways to approach their organic social media strategies. I have also managed to bring in referrals into the agency and I hope to keep the momentum going in the coming months.
What goals would you like to achieve in the next 12 months?
I would like to develop my skills and expertise in different areas of digital marketing. I have high aspirations of moving into management positions, so developing my leadership skills is also one of my priorities. I am also looking forward to bringing a creative spark to meetings with clients so that we can achieve some fantastic future results for them.
What makes you laugh out loud?
I would have to say my friends, family and of course my dog! I am part of a rugby club so most social outings are spent with my team in strange towns against teams that no one has ever heard of chasing a ball around a field or having a few too many drinks.
Finally, tell us an interesting yet little-known fact about you!
I have a passion for culture and travel, so much so that every country I have visited I have collected the flag of that country and hung it up in my bedroom. The flags represent memories I suppose. I also love going to see live music and live sporting events too.