Where does the future of Twitter lie?
Twitter is a social media platform that has evolved throughout the years and continues to be a major platform that people use both personally and for businesses.
Twitter was created in 2006 by Jack Dorsey and was developed with the support of Noah Glass, Biz Stone and Evan Williams to create the platform we know today. Initially it was named Twttr and worked as an SMS-based form of communication, posting statuses that your friends could see. Through its growing pains, Twitter made the move into being a web platform rather than SMS service, which increased users year by year. This was successful and events such as the South by South West Interactive conference in 2007 saw 60,000 tweets sent out per day at the event.
Features such as an increase in characters in 2017 and the most popular 'News' section (studies found that 59% of people who log into Twitter do so to catch up on the news) continues to make Twitter appealing to its users today.
With 145 million daily active users as of Q3 of 2019, it is clear that there is scope for new ideas and developments, so let's take a look at 3 predictions for Twitter's future.
FAKE NEWS!
As previously mentioned, the News section of Twitter proves to remains popular. With various news sections to read through, from 'Trending' to 'Sports' to 'COVID-19'. It also accumulates a 'For you' news section based off of news topics and sections you have previously engaged with. 12% of users use Twitter as their main news source and 39% of US Twitter users have tweeted about politics.
However, with popularity comes a vast amount of news that is not always true. Twitter is aware of this though and has started labelling tweets with incorrect information as 'fake news'. This became a big part of the social media platform particularly when the Coronavirus spread worldwide earlier this year, helping to filter out news that did not align with public health news and guidelines.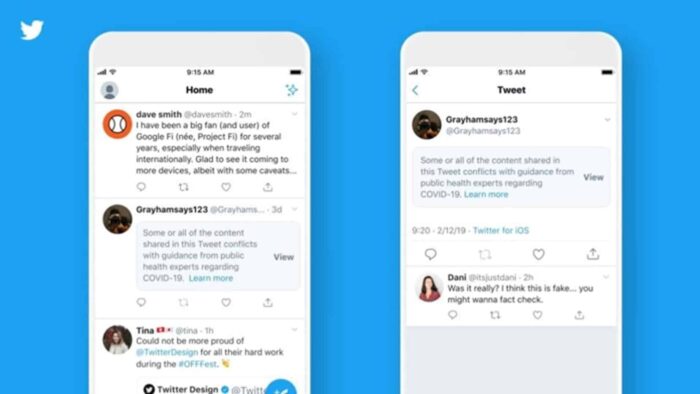 This cracking down on false information goes to show that Twitter is going towards a route that maintains the news on the social media platform being trustworthy and worth the read.
Improving privacy for a user
User's privacy is always important, but over the years various social media channels haven't always been on top of the protection of their user's information and their data hasn't always been safeguarded.
However, Twitter has worked on improving the user's privacy for some time now. It is now at a position where you can choose who sees your account, your tweets, and much more that Twitter makes available for their users to read here. This doesn't just let you to control your account and who can see it, but also controlling your privacy related to personalised ads.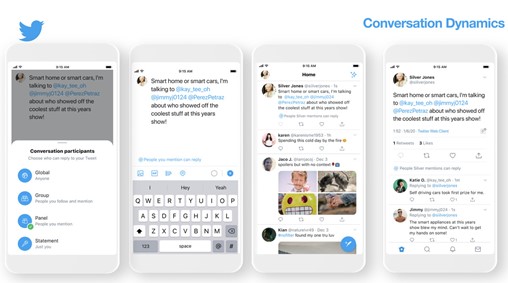 So with these improvements, it seems only fair to predict that Twitter will continue to work on its privacy settings, and the successful trials on the beta app will continue to steer the direction of privacy changes, much like earlier this year when Twitter announced it is set to add a new option of limiting replies directly on the compose screen.
An Audio approach
Audio has become a fantastic feature on social media and various apps, with voice notes on Whatsapp, to music and voiceovers on Tiktok, so how and will Twitter get involved in an audio approach?
Twitter has taken steps towards audio earlier this year, with the ability to send 140-second audio tweets, but Twitter's very own, Jack Dorsey has been testing out an audio-only chatroom called Clubhouse. With the benefits of being purely audio, it means that there is no opportunity for trolling, hate comments and other negatives that many users are exposed to when speaking to others, such as like on Instagram live or Facebook live, meaning users are continuously protected whilst also still being able to communicate with others.
With many communities on Twitter, this would be a feature that could help these communities to grow and communicate even more in the future.
To conclude, Twitter has done leaps and bounds since it was first created over a decade ago, and it continues to adapt itself for the future. With the social media platform cracking down on fake news, it continues to show growth in monetising the content users put out each day. The constant focus on improving privacy settings for users looks like it is only going to get better, with so many features in place already, it is ever more becoming a safer platform. Finally, with Jack Dorsey teasing the implementation of audio, this could make communication between users and wider communities even more exciting.
Back to the blog