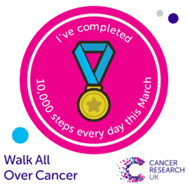 At WSA, we enjoy participating in challenges and activities – especially if they are for a great cause like Cancer Research UK. A team of us decided to take on the Walk All Over Cancer challenge and walk 10,000 steps every day this March. Jerry, Jo, Jono, Kim, Laura, Sue, Molly and Meera walked a total of 3,277,245m steps and raised an outstanding grand total of £2,981 for life saving research.
As a thank you, our Managing Director, Jerry Taylor, wanted to shine a light on the members of the team who had walked the most steps in March, the most steps in one day and the biggest motivation for others in the team and reward them to end the fundraiser on a high.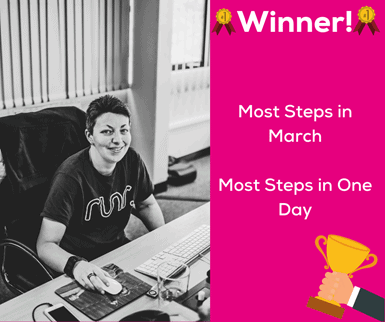 With a hobby like running full time, it certainly came in handy for Jo Gordon with getting her steps in. She won both 'Most Steps in March' (585,126) and 'Most Steps in One Day' (31,708). Well done, Jo!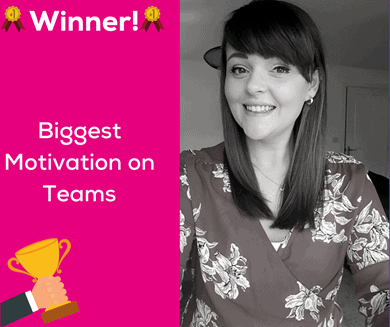 Fundraising as a team can be hard but having each other to support one another makes a huge difference. The team voted that Laura Farnsworth was the biggest motivation as she was always congratulating everyone on their steps and encouraging everyone to keep going.
The members of staff who participated all had their own stories for wanting to get involved, from remembering family members to fundraiser fanatics. They share their stories here…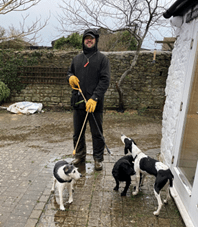 "A soon as my team mentioned the Walk All Over Cancer initiative from Cancer Research UK, I was in. Currently, it is all too easy to find yourself concentrating on the negative aspects of lockdown. It has been such a positive experience knowing that every step I take helps with the fight against cancer, making the 6.00am dog walk in the rain just that little bit more enjoyable. The Sunday evening text messages catching up on our step count and fundraising total have been a regular occurrence. Well done to everybody involved!"
Jerry Taylor, Managing Director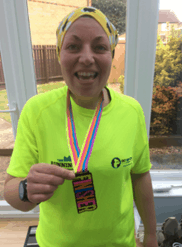 "As a keen runner, I've been missing the challenge of races and running with friends during the pandemic. The WAOC challenge has given me my motivation back to get myself up and moving more again. I set myself a personal challenge of hitting 500,000 steps over the month which is over 16,000 per day and running a half marathon distance, for the first time in about 10 months on a recent day off, really helped. Knowing I'm helping to raise money to help people going through cancer treatment gets my trainers on my feet and I've discovered places near my home that I never knew existed."
Jo Gordon, Studio Manager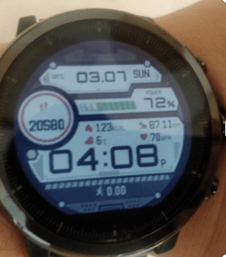 "Many friends and family members have bravely fought and battled against cancer and did not win. Young and old, many have had their lives taken away from them by cancer. I am dedicating this challenge to all of those that I know, that lost a member of their family or friends to cancer."
Jono Poon, Digital Account Manager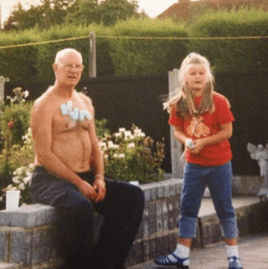 "I am taking part in memory of my Pop Pop, whom we lost to cancer in 2009. He was an absolute fighter in every sense of the word, so if he can ensure what he went through, then I can get stepping! I would like to say a huge thank you to all the donations I have received so far, it really motivates me to hit my target each day."
Kim Newland, New Business Executive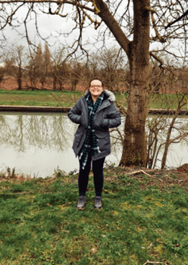 "Before I started the Walk All Over Cancer challenge, I was barely hitting 8k steps a day and really wanted to challenge myself. I've always enjoyed going for walks but though I would struggle to hit 10k steps a day consistently. Knowing that I was doing it for such a good cause, I pushed myself to hit my target day after day. I now comfortably hit between 12-14k steps a day and it has done wonders for both physical health and my mental wellbeing. I've also discovered so many beautiful places to walk right on my doorstep! Cancer affects one in two of us in our lifetimes, and I'm so proud of myself and my fellow #WOAC team members for what we have achieved for Cancer Research UK."
Laura Farnsworth, Paid Digital Media Manager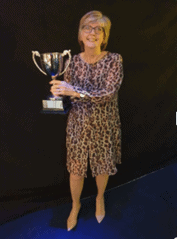 "Having lost my dad to cancer at just 53 years old, I know only too well how hard it is to lose loved ones to this dreadful disease. Over the years, friends and family have also been affected and taking part in the Walk All Over Cancer has given me renewed inspiration to help raise money for this amazing cause, for life-saving equipment, much needed support and ultimately a cure. I would like to thank everyone for their generous donations so far – they have definitely pushed me to complete my 10,000 steps a day and go even further."
Sue Colby, Senior PR & Marketing Account Manager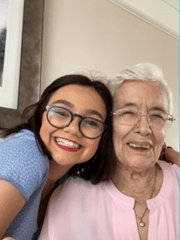 "I am getting involved in Walk All Over Cancer this year in memory of my nan, whom I lost to cancer last July. Knowing that many others have gone through the same experience of losing a loved one, keeps me motivated each day to complete my steps. Thank you so much to everyone who has donated."
Molly McCarthy, Digital Marketing Assistant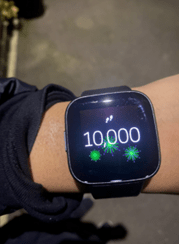 "Cancer Research is a charity that is very close to my heart, so, the Walk All Over Cancer campaign was something I know I had to be part of! It gives me a sense of satisfaction knowing that I am helping raise money for life saving treatment to help those in need. The generous donations I have received so far have been incredible, thank you to everyone who has supported and encouraged me to get up and get moving!"
Meera Popat, Social Media & Content Marketing Executive
We would like to say a huge thank you to everyone who got involved and everyone who made donations. We hope you enjoyed following our journey.