With Instagram being the second most downloaded app in the world and 1.22 billion users each month, everyone and their dog (quite literally) is on it. It is no surprise that businesses have been venturing onto the app for some time too, but with so many new features and developments across its 12 years of life, it is important to know what these are and decide how best you can use them.
Stories
One of the biggest additions to Instagram is the Stories feature. With inspiration taken from Snapchat, users add clips of video (up to 15 seconds) or photos (up to 10 seconds) to a story that is viewable for 24 hours before it vanishes. For businesses, this is a great way to show snippets and sneak peeks of your products/services, along with sharing new posts or reels to capture the attention of your users if they have missed the content on their feed. With 500 million users using Instagram stories each day, this is certainly a feature you don't want to miss out on.
Stories appear as little circles at the top of your followers' feeds.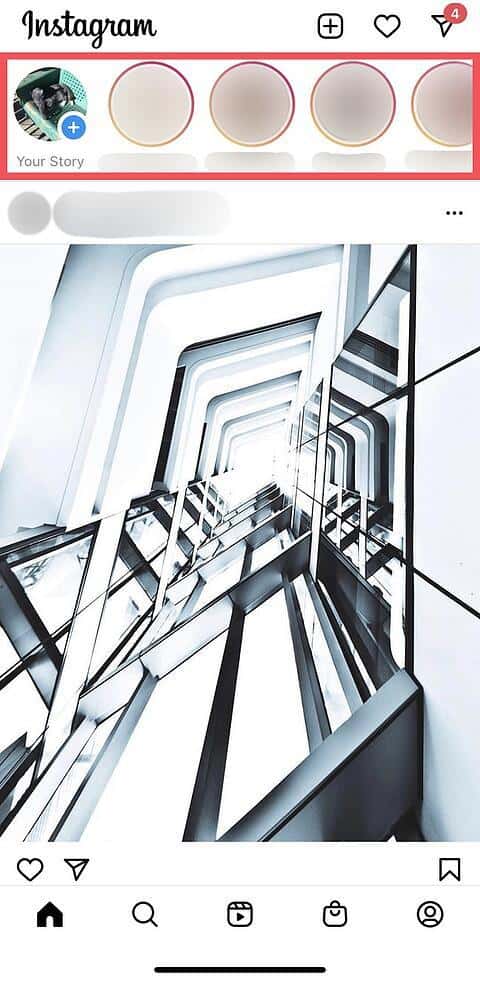 Highlights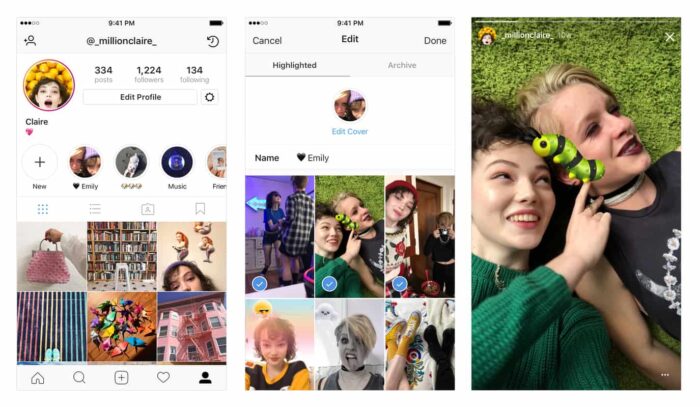 Have a collection of stories with evergreen value such as opening times, policies etc.? Highlights are the option for you. On your profile page, you can bundle previous or current stories together to create a highlight, which is permanently viewable on your profile. You can name them and create cover photos, so they work like digital folders for your audience to quickly discover information about your business. You can swipe up on each individual story on a highlight to track its views, helping you know if your highlights are beneficial.
Reels
Instagram Reels are short-form, vertical videos that can be up to 60 seconds long. You can record and edit both video and photo clips with music from their audio library and share them to your Feed, Stories, and the Reels explore page. For your business, this is a great way to explore your creative flair that goes much further than a grid post, and it has proven effective with Reels receiving 22% more engagement than regular videos.
Bio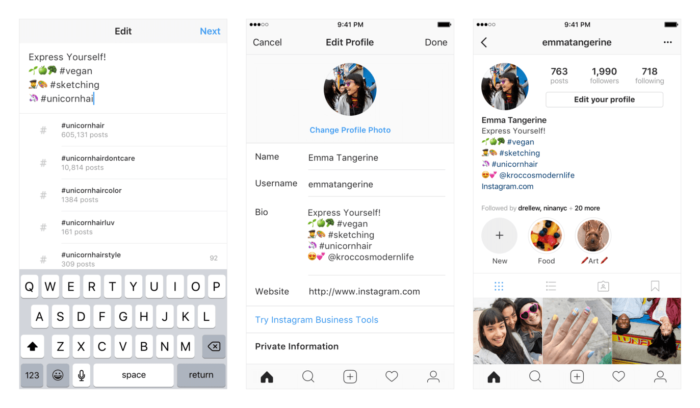 If you are a business with branded hashtags, or have additional Instagram accounts, such as for different countries or sectors of your business, you can now display this within your bio. Simply type an @ or # and the username or hashtag will automatically be hyperlinked, saving your audience having to search. This will help to boost engagement across your other accounts and allow the option to explore how your Instagram audience use your hashtags.
Stickers
Want to generate buzz for a new product with a countdown or add the location of a new store onto your Instagram stories? Stickers are here to help. With recent development including the option to add links, polls, questions and quizzes, you can quickly share information and get interactive with your audience via Stories.
Shopping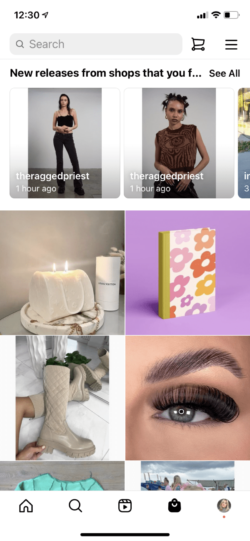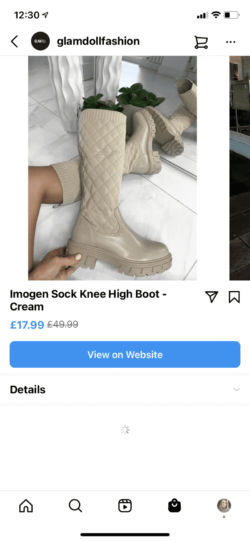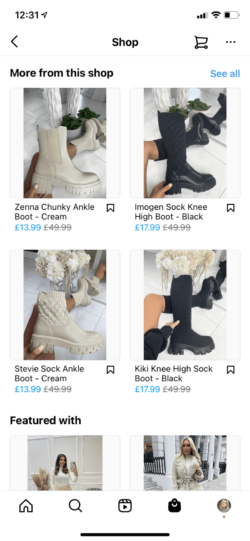 Instagram has made it easier than ever to showcase your products with the 'Shopping' option. Using new or existing posts from your page, you can create a visual shopping experience by adding a shopping tag that links to specific products or pages on your website to generate leads. With the development of Instagram Checkout (still becoming available across the globe), users can buy products directly on Instagram without having to leave the app.
This is proving successful with over 130 million users interacting with shopping posts each month.
With Instagram, there are an exciting number of ways to showcase your products, give information about your business and connect with your audience on a deeper level. From polls to shopping tags to highlighting your best stories, there is lots to explore for your business.
Need assistance or advice with your social media? Get in contact with us here.