Lest we forget
Since the First World War and way before, Her Majesty's Armed Forces have fought in numerous conflicts around the world, from colonial unrest to the fight against terrorism.
When we think of war we often revert to World War I and II and the more recent devastation in Afghanistan. However, since 1920 there have been 18 conflicts involving the British Armed Forces (these include the Royal Navy, British Army and Royal Air Force). If this alone does not surprise and shock you, then perhaps the knowledge that there has only been one year (1968) in the last 70, when a British service person has not been killed in conflict.
Remembrance Day (sometimes known informally as Poppy Day) is not only about those who fought in World War 1. The day commemorates all of those British forces involved in all conflicts past and present and honours the veterans and their families.
Traditionally the event is held on the 11th November. On this day in 1918 the armistice was signed by representatives of Germany and the Entente "at the 11th hour of the 11th day of the 11th month" and marked the end of the First World War.
A recognisable symbol of this important day is the poppy, adopted by The Royal British Legion. The choice of emblem came was a result of a poem written by Canadian physician Lieutenant-Colonel John McCrae "In Flanders Fields" where it mentions the poppies blowing across battlefields, their vibrant red was symbolic of the spilled blood of service men.
In Flanders fields the poppies blow
Between the crosses, row on row,
That mark our place; and in the sky
The larks, still bravely singing, fly
Scarce heard amid the guns below.
This year, 97 years on from when the very first poppy was worn to commemorate the 11th November as Remembrance Day, we now see the iconic red paper poppy being worn across the UK.
As a sign of respect and support for The Royal British Legion and their work, our Head of Marketing Communications, Gina Hutchings, has been busy knitting poppy brooches for the occasion.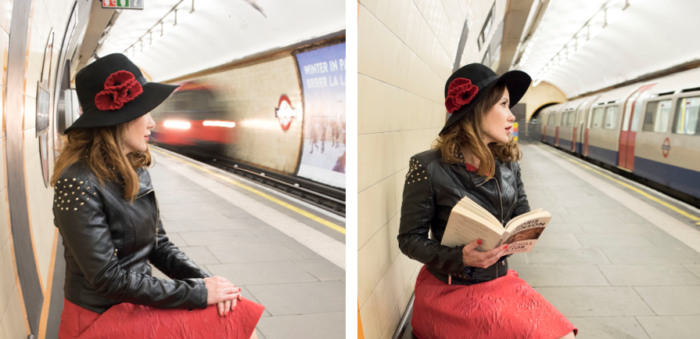 It is incredible to think that back in 1918 close to 900,000 men died in battle, not to mention those injured. It was only been 58 years since call-ups formally ended and National Service was no longer compulsory in Britain. Lest we forget those that gave their lives for us to live a better one.

Gina Hutchings – Head of Marketing Communications, WSA
Gina is selling her knitted poppies of varied styles and sizes with 100% of all proceeds being donated to The Royal British Legion. To make a donation check out the British Legion official website to request a knitted poppy get on touch with us today!
Back to the blog