It's been a busy month for new starters here at WSA! Our latest arrival, Laura Farnsworth, joins us as a Digital Marketing Executive, and we caught up with her after she'd settled in.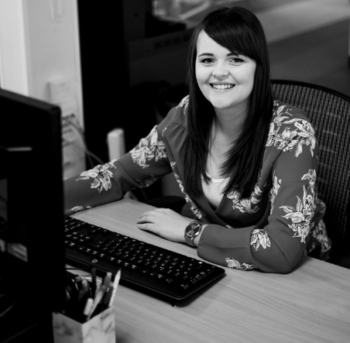 How have your first few weeks at WSA been?
My first few weeks at WSA have been a whirlwind of names, clients, proposals, social media projects and content plans! I absolutely love getting stuck in as this is the best way that I learn, and I feel that I've joined at a great time as the Digital team are so busy. I had a two-week induction schedule with my manager, Grace, which helped me feel settled into the business and understand my role within the team. I also got to sit with a member of every team to fully understand their role within the business and how we could support them.
Since joining WSA, I have also passed my Fundamentals of Digital Marketing certification, my Google Analytics for beginners and Google Ads fundamentals certifications.
What's your area of expertise and what makes you successful in this market?
I have experience in marketing for an array of industries, including education and hospitality and catering, with a passion for all things social! I also have worked in an agency environment before, meaning that I have an understanding of the client – agency relationship and the processes that should be followed.
What attracted you to join WSA?
The pink branding! No seriously, I loved the idea of working for a company who isn't afraid to stand out from the crowd. Everyone here has been so welcoming and friendly; I know I made the right choice.
What projects have you been involved in since you started?
A lot! I've worked on 3 proposals for Social Media Management and Advertising, supported in the launch a large recruitment campaign, launching numerous social media ad campaigns along with writing the content and scheduling several weeks' worth of social media posts for our retainer clients.
What goals would you like to achieve in the next 12 months?
I would love to continue to learn and grow here at WSA, with the support and vast knowledge of my manager. I'd like to improve my knowledge of all aspects of the business and help contribute to their successes!
What makes you laugh out loud?
I love watching a good rom com on Netflix, or watching my favourite comedy shows; The Goldbergs, Brooklyn Nine Nine and Modern Family.
Finally, tell us an interesting yet little-known fact about you!
I have a degree in education studies! Up until I was about 21, I wanted to be a primary school teacher, until I dipped my toe into Digital Marketing, and since then I've never looked back!