Today is April Fool's Day, and it is no better time for brands to get involved in a classic prank and give their audience a giggle. At WSA, we decided to share our favourite tricks that brands have played over the years…
Our Head of PR & Marketing, Joe Cuffaro was a lover of this KitKat campaign…
Kitkat's Tea Break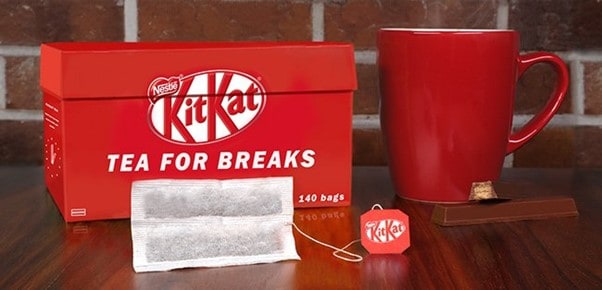 This campaign by Kit Kat was brilliant. It appealed directly to the British love of tea and chocolate (target audience knowledge!) and the split tea bag concept was both ridiculous enough to get people talking, but believable enough to cause some disruption. What's more, reinforcing the brand identity through the symbolism of two and tying the 'time for a break' slogan with the well known 'time for tea' phrase, raised a smile but also ensured the regular marketing activity message still shone through.
The classic togetherness bottles by Oasis caught Digital Lead, Grace Weight's attention…
Oasis 'Togetherness' Campaign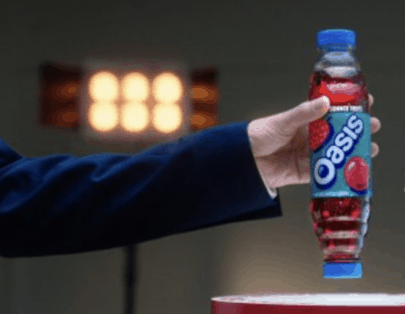 Remember the iconic Lady and the Tramp spaghetti scene which made sharing food look cute? In 2018, drinks brand Oasis took the concept one step further and created the 'Togetherness' campaign aimed to inviting strangers to share an Oasis drink together – but with a twist. Taking a veiled swipe at the Heineken 'Open Your World' and Coca-Cola's 'Share a Coke' campaigns, the Oasis 'Togetherness' advertising campaign takes drink-sharing to the next level with the introduction of a new 'double-ended' Oasis bottle where, yes, you literally have to drink from both ends of the bottle. Cue awkward drinks spilling. The campaign was aimed at targeting advertising-savvy teens with a #RefreshingHonest concept that wasn't afraid to pull punches at other brands with cynicism. The campaign was taken to the next level through clever social media competitions with users being offered the chance to 'win' limited edition Oasis Togetherness bottles.
Grace also fell in love with the adorable prank from Barclaycard featuring some furry friends…
Barclaycard 'PawWags' Campaign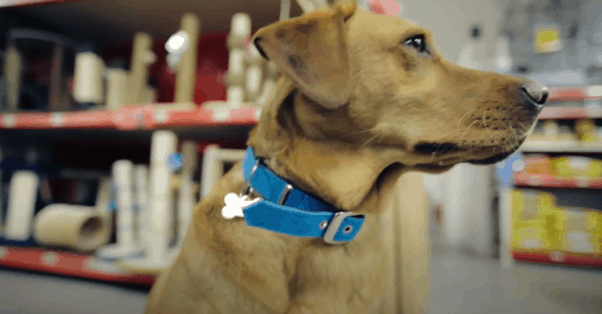 After the introduction of contactless card payments in 2007, Barclaycard was one of the first UK providers to add this technology to their line of credit cards. Being the champion of contactless payments, Barclaycard soon rolled out 'bPay' – their range of wearable payment devices so customers could pay for goods using wrist devices and NFC contactless technology. But why stop at humans? As part of an April Fool's video campaign in 2015, Barclaycard unveiled 'Paywag' – a contactless dog collar card payment system. Yes, Lassie can now nip out to the shops and pay for her own dog treats at the checkout. The clever 'advert' demonstrated a 'real-life' transaction where 'Smiler' the dog pays for a chew-toy using his collar. Maybe one day pet contactless payments may become reality, but for now, we can give kudos to Barclaycard for a well-executed viral campaign.
Meera Popat, our Social Media & Content Marketing Executive loved the quirky dips from McDonalds…
McDonald's 'Milkshake Dipping Sauces'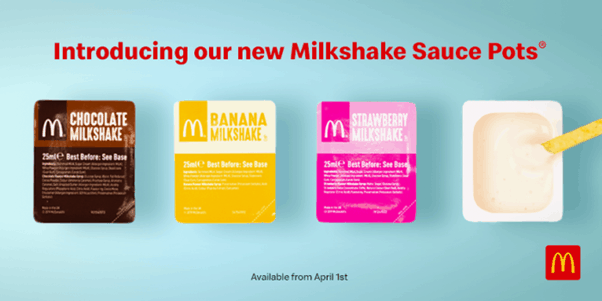 Since dipping McDonald's chips into their milkshakes became a bizarre trend, McDonald's teased fans in April 2019 with 'Milkshake Sauce Pots' to get people who followed the trend excited and anyone who thought it was strange to think it was the norm if McDonald's were officially releasing the product. They pushed out a mini teaser video on their social media along with other collateral introducing the four flavours, Vanilla, Strawberry, Banana, and Chocolate. Everyone was talking about the idea with mixed reviews, some believing it and some not. McDonald's later revealed on Twitter in response to a fan that it was an April Fool's Prank but that hasn't stopped McDonald's lovers from asking it to be a real thing!
Our Digital Marketing Assistant, Molly McCarthy also got a taste stuck in her mouth from Burger King…
Burger King's 'Whopper flavoured' toothpaste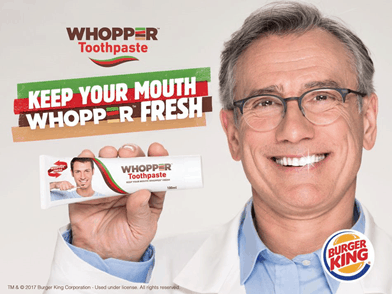 Why not have a signature burger and signature toothpaste? The fast-food chain, Burger King both confused and intrigued their audience with a whopper flavoured toothpaste. "You won't have to hesitate between enjoying a Whopper and brushing your teeth ever again," the chain says. They even went as far as claiming the toothpaste "contains active ingredients for optimal teeth and gum hygiene" and had a 'dentist' pose with the dental product in their advertisements. With the release of the joke, they said the toothpaste would be available in restaurants and drug stores near you.
Our PR & Marketing Account Executive, Bea Everatt is a sucker for dogs and chuckles…
Starbuck's Pupbucks

With the viral trend of 'puppacinos' becoming the must-have treat for all your furry friends, Starbucks took this cute craze and went even further by pulling an adorable prank on their customers when they announce the opening of new stores "Pupbucks"- only for puppies of course! The concept targeted dog-lovers everywhere and was so on-brand that as a result, many people fell for the joke and believed the whole thing whilst they eagerly waited for the brand-new pups-only stores to open. Fans immediately flocked to social media to pitch their innovative ideas like the 'Pupkin Spice Latte' and employees being known as 'Barkistas' which sparked pup-puns for everything imaginable and Starbucks chipping in with "Anything is pawsible!".
From finance thinking dogs to quirky food products, brands have really caught our attention over the years, and no doubt will continue to think outside the box in their marketing for April Fool's Day today and in the future.