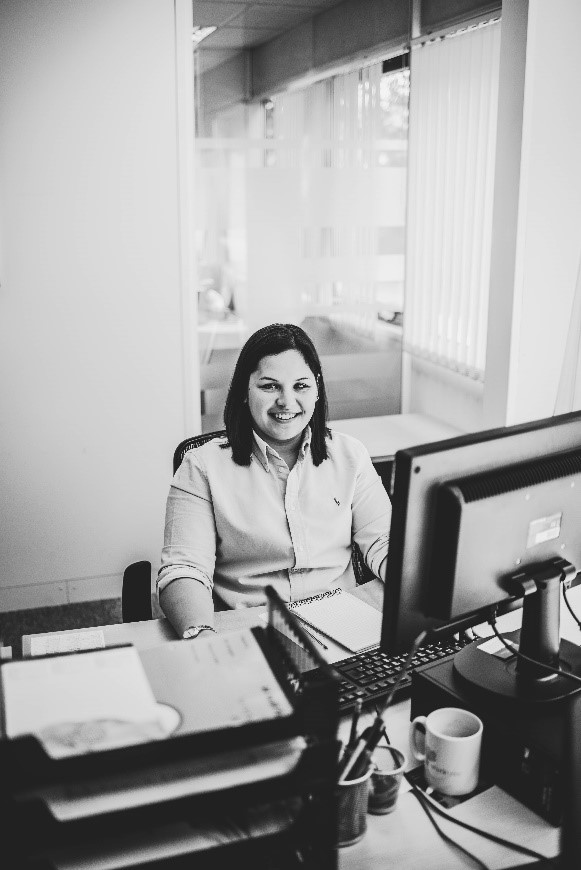 We recently caught up with Gemma Wong, joining us as an Account Executive, to find out how she is settling into the team and getting to grips with the fast paced life of Sales…
How have your first few weeks at WSA been?
I'm really enjoying it! Everyone has been so warm and welcoming and very approachable. Understanding everything about the office and the team has been a whirlwind, as this is a completely new field of work for me, but I've found the best way to get to grips with the business is to just jump right in.
What's your area of expertise and what makes you successful in this market?
I have previous experience within communications and print advertisement. I also have previous experience with Client Services, which is a skill that I have found to be super handy within my role here at WSA.
What attracted you to join WSA?
I have recently moved to the area and when trying to find a job that allowed me to channel my passion for marketing and client services, WSA seemed as if it was a place I could potentially use these skills. When I was gratefully invited in for an interview, I found the values, services and team attractive to me because the multi services meant that there would be more for me to learn which was something I was also keen to do within the field.
Seeing the agencies values and getting a warm welcome by the team as soon as I walked through the door made settling in and learning about the agency so much easier. Having worked with a variety of people in a variety of teams you can see everyone here stands for the values of this company which is lovely to see. I love coming to work every day!
What projects have you been involved in since you started?
I have been learning the different platforms that client services use, such as websites such as Tes, Indeed and the Guardian, this is something I have felt comfortable in being able to do thanks to the help of the rest of the team. I have also been closely working with Joanna to review and analyse a prospectus for Magdalene College. Getting involved in a live project has helped me learn and feel comfortable with the processes, along with being able to work on my writing and reviewing skills. Working with Joanna has also helped me to work with specific people with specific skills and learn from them myself.
Which of our values inspires you the most and why?
Approachability – as it's very important to build strong relationships with clients. Making them feel at ease and welcomed every time they come back to us, that we can handle their projects. And that we can approach every scenario faced with our bespoke services.
What goals would you like to achieve in the next 12 months?
At this point I am still getting to know the agency and where my strengths lie and I think from this long term I am just wanting to keep learning, growing my knowledge and developing my skills. It would be fantastic to work towards a higher position within the company and would be something I'd be interested in with the right knowledge and experience behind me and if the opportunity was there.
What's your favourite marketing campaign of this year?
Guide dogs advert, by my side advert. It is such a moving and was a bit emotional the first time I saw it! Basically it's an advert of a young girl describing her every move in a football match to her dad. And it's revealed later in the advert that she was describing her every move as her father is blind so he could imagine it and know what was going on. Brings a further understanding and empathy to audiences of people that suffer with sight loss.
…And on a lighter note, what makes you laugh out loud?
I love to watch comedy shows such as Modern Family, 8/10 Cats and The Last Leg. I also really love comedians such as Jimmy Carr. I have quite a dry sense of humour myself, so I think people like Jimmy are hilarious- there is nothing better than a good comedian and a show!
What's your favourite film of all time?
Easy- White Chicks! Just a classic feel good comedy. Terry Crews is so funny and it's a film that everyone loves right?! I've heard they're making a White Chicks 2 and if that's true I'm very excited to see it.
Finally, tell us an interesting yet little known fact about you!
I am a petrol head- I absolutely love Motorsport. I recently did an experience day where I was able to have a look at some fantastic cars and was able to even drive them!