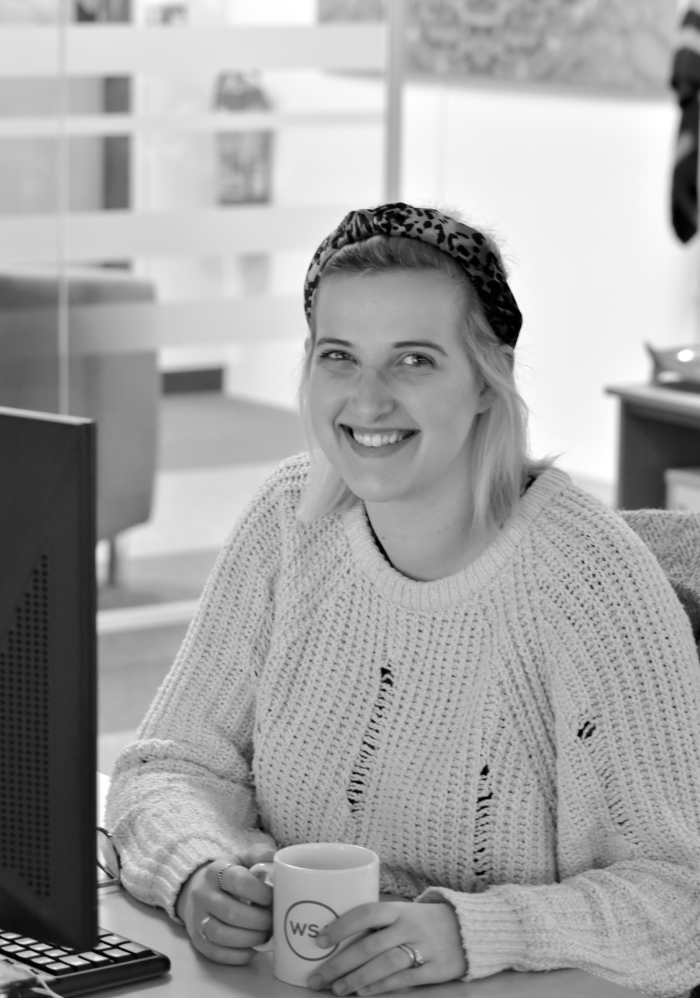 How have your first few weeks at WSA been?
Busy! When I started at WSA I thought it would take me a while to settle in and get going, but from the get-go I've had so much to do that any worry I had about being sat around struggling to find work to get on with quickly went away. As well as having lots to do, the team have been so incredibly welcoming, I feel like I've been here for ages which is just amazing.  
What's your area of expertise and what makes you successful in this market?
I have worked in sales and new business development since leaving University in 2014 and my particular area of expertise is building relationships with people – I like to think I can find something to talk about with anyone which is key to success in new business! 
What attracted you to join WSA?
Company culture is so important to me – I spend more time at work than I do with my friends and family! The feeling I got when I stepped into the office put me at ease straight away and with initiatives such as 'Turn up the good' WSA is a fab place to work. I also wanted to be in a position where I can see myself for a long time, with plenty of room to develop and grow. The fact that there are so many opportunities here was definitely a key factor in what attracted me to WSA.
What projects have you been involved in since you started?
Since I've started I've been lucky enough to have completed two tender proposals and found opportunities that cover loads of services WSA has to offer such as Digital, PR, Advertising and Events – It's all been so diverse no two meetings have been the same!
What goals would you like to achieve in the next 12 months?
In the next 12 months, I would like to strengthen my knowledge of all the agencies' services and deepen my understanding of WSA's portfolio and projects, past and present. I'd also like to bring a variety of new clients into WSA and work with more companies on long term projects, strengthening relationships with companies in the area and promoting WSA within the local business community.
What makes you laugh out loud?
My husband! Sounds cheesy but he is one funny guy (It would be great if he didn't ever see this – wouldn't want his head to get any bigger!)
Finally, tell us an interesting yet little-known fact about you!
This is a tricky one but I think I would probably say it's the fact I have some pretty famous relations… my great great great (not sure how many greats!) grandfather invented the bicycle, I'm distantly related to Robbie Coltrane (aka Hagrid) and my sister holds several UK records for disability athletics! Now I think about it, I'm the least interesting member of my family!