Orchard Care Homes
PR Campaign
Overview
Orchard Care Homes is a long-term client of WSA – The Communications Agency and has utilised a number of agency services for several years. This includes the PR department, who provide the organisation with ongoing brand awareness and reputation management solutions on an ongoing monthly basis.
| | |
| --- | --- |
| Sector: | Healthcare |
| Challenge: | PR solutions during COVID-19 Lockdown |
| Activities: | PR |
| Duration: | 3 months (April, May, June – 2020) |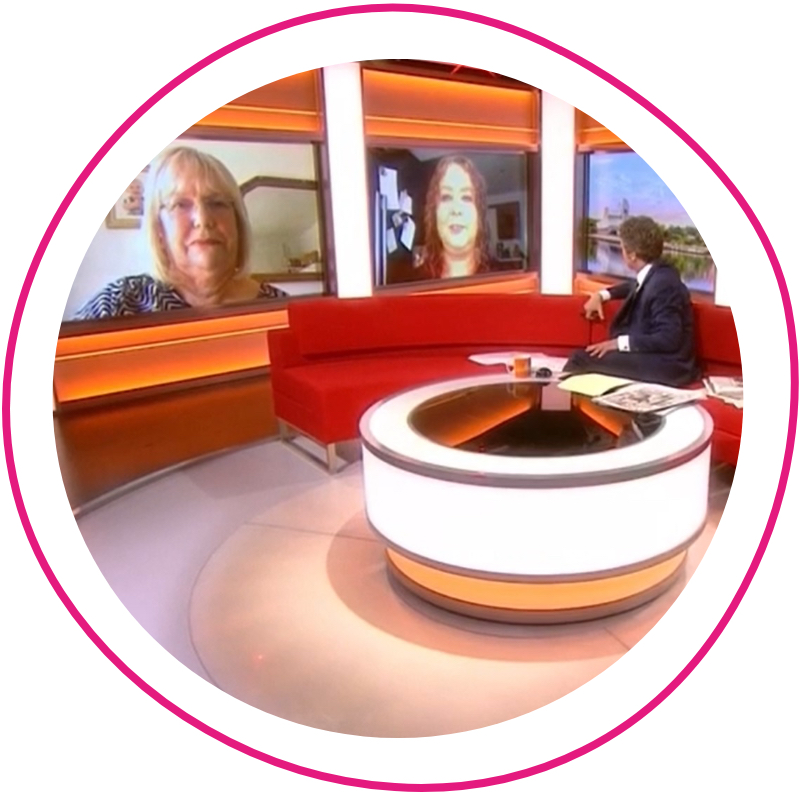 Objective
On the 23rd March 2020, the UK government announced a national lockdown due to the spread of the coronavirus. This had a huge impact on every business and industry imaginable but represented a particularly challenging time for those involved in the healthcare sector. Under intense pressure and unique circumstances, Orchard Care Homes managed to continue providing high quality care to its service users and their families. WSA aimed to ensure these achievements were recognised and that public fear and anxiety during the unprecedent situation did not overshadow the positive examples of compassion, support and success.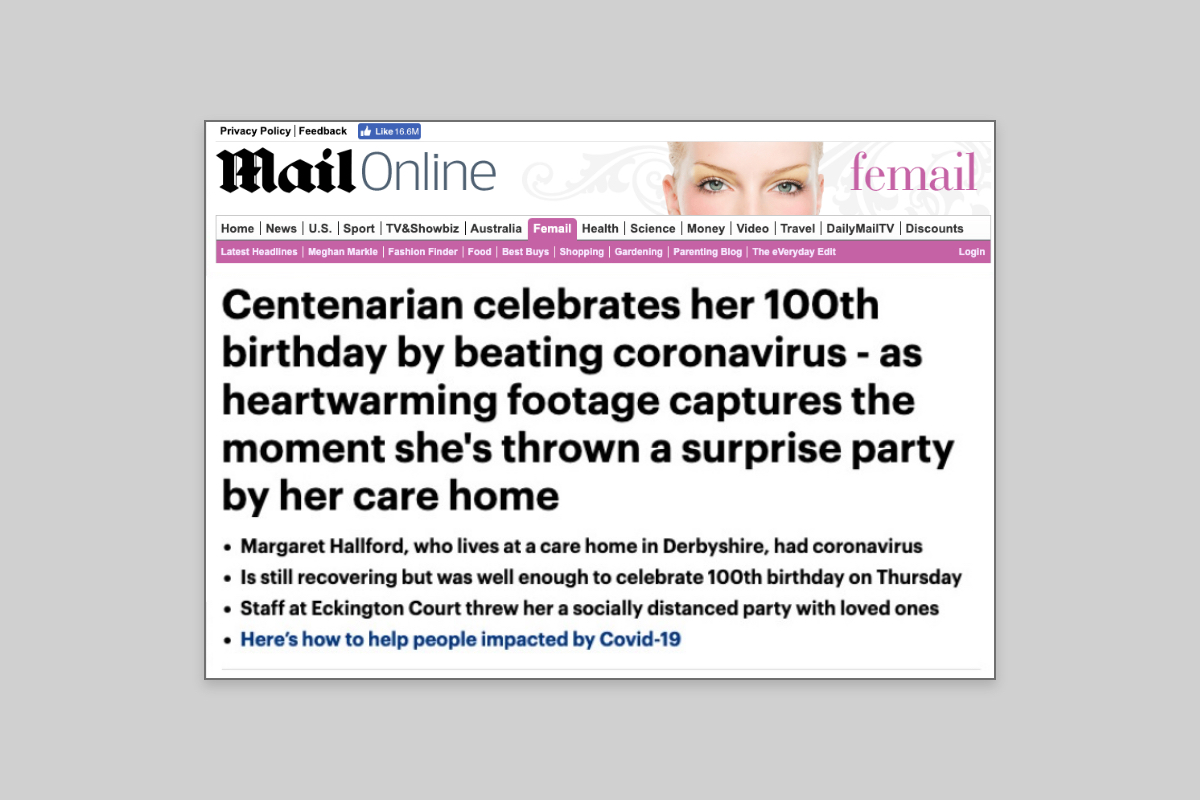 The process
WSA aimed to re-align its ongoing brand and reputation campaigns for the coming months in order to continuously adapt to the ever-evolving situation. Positive stories relating to latest developments were consistently devised as soon as they were identified, along with ongoing planned opinion pieces, insightful advice and thought-leadership articles. A number of audience profiles were identified and a balanced approach was taken to ensure that service users, families, employees and fellow industry members received consistent communication. The agency adopted a fresh approach to perceived negative topics and advised on appropriate wording for adding context to sensitive subjects. The tone and themes of correspondence retained a reassuring nature and each piece of content was designed to be suitable for broadcast, online or off-line exposure; maximising the opportunity to achieve positive media coverage at short notice, at either regional or national level.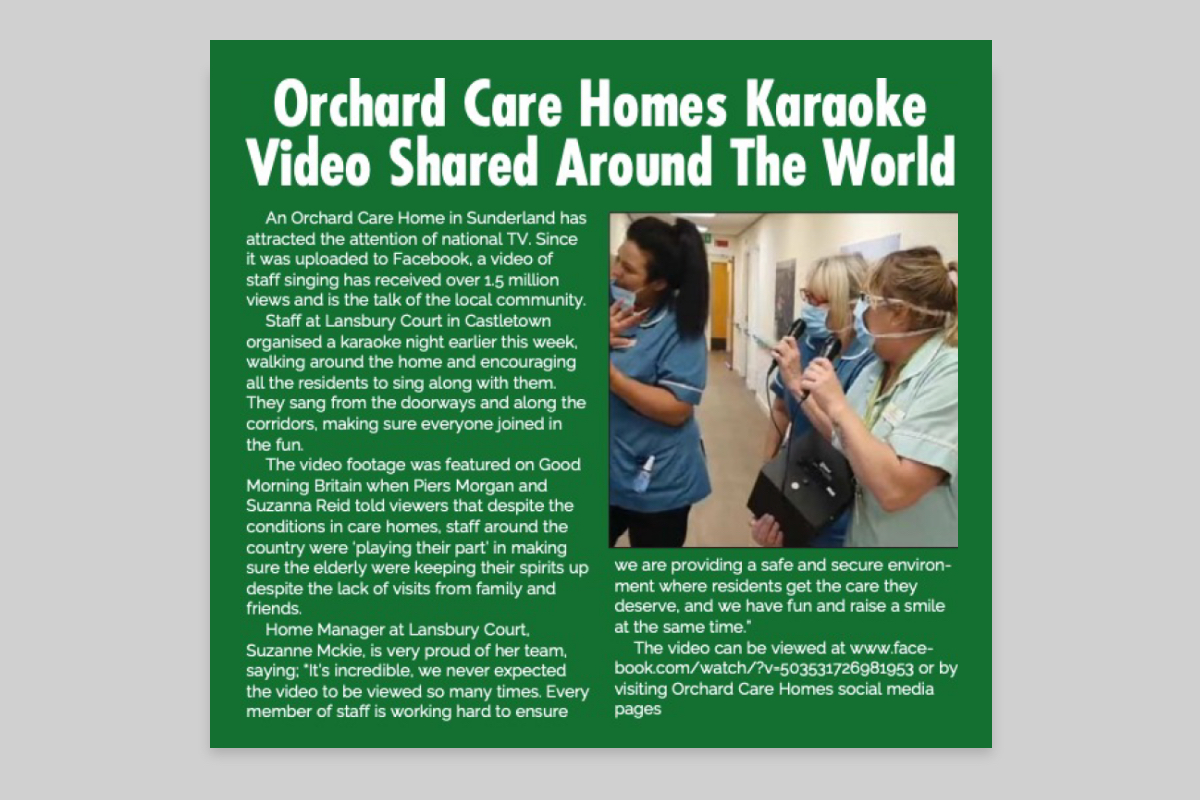 The outcome
0

separate pieces of media coverage in 12 weeks

£

0

perceived coverage value over 3 months

0

estimated television audience
Orchard Care Homes positive media coverage has not only remained consistent throughout the COVID-19 pandemic, it has outperformed any previous comparative period. Multi-purpose pieces of content, such as the story of a resident who turned 100 years old and beat the virus as well as a home that ran social distanced karaoke, led to national and international press coverage. This included articles on the Daily Mail Online and television coverage on BBC Breakfast, who featured a 7 minute live on-air video interview with a member of staff. This stand-out coverage has been supported by multiple regionally focused articles that have kept local communities informed and aware of individual home initiatives and successes too.
In May, at the height of the pandemic, over £500,000 of perceived media coverage was achieved in a single month, an agency record. Back to back performance across online, social, traditional and broadcast publications throughout the lockdown has seen Orchard Care Homes achieve more OTV (opportunities to view) than ever before, an impressive achievement considering this was all obtained in the midst of a world-wide health crisis.
Other work
Related services