Denbigh School
Social Media Campaign
Overview
Denbigh School was looking to promote a Football Academy in the Milton Keynes area to students with an aptitude for sport and looking for education options after GCSEs.
| | |
| --- | --- |
| Sector: | Education |
| Challenge: | Recruit students aged 16 to study Sports related A-Levels |
| Activities: | Social Media/PPC Advertising |
| Duration: | 2 weeks |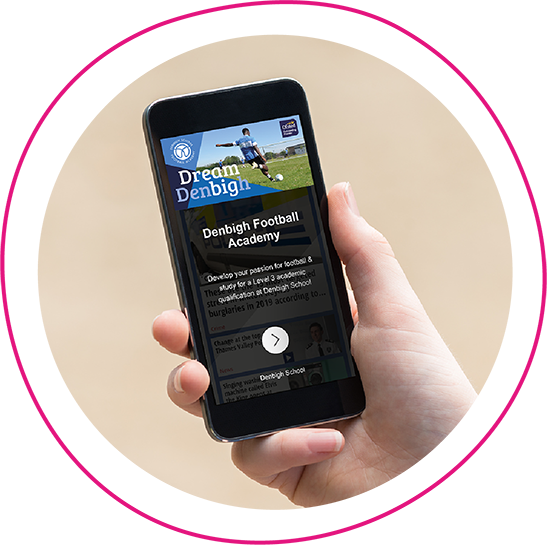 Objective
The main objective was to generate contact enquiries with a view to increasing student numbers for September intake. A key component of this task would be increasing visibility through digital channels to both students and parents.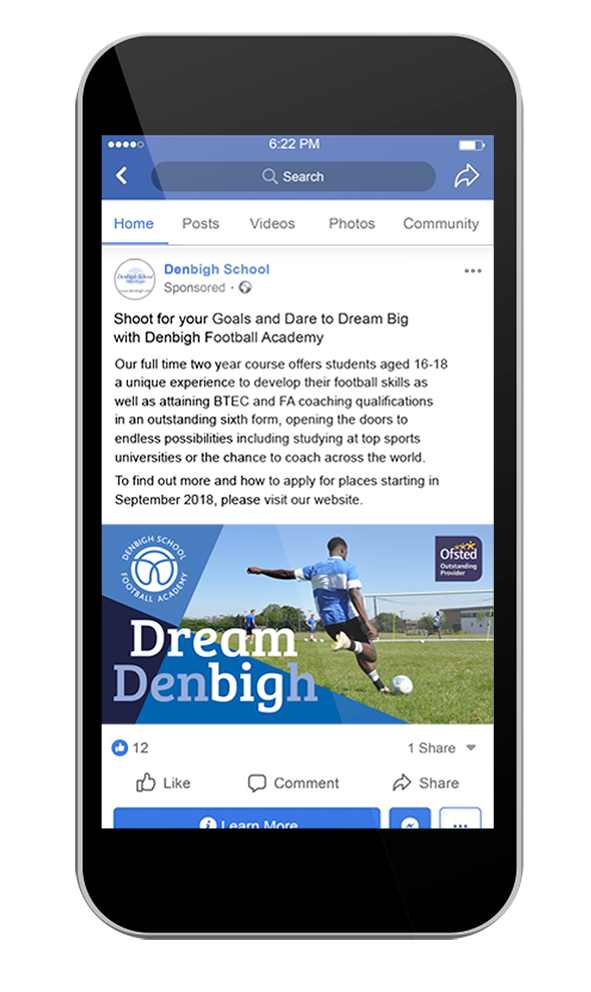 The process
Planning
WSA planned a multi-channel digital campaign to run for 2 weeks, utilising Google Ads, Facebook, Instagram and Twitter advertising. The campaign was designed to drive traffic to the dedicated Denbigh Football Academy website where users could find out more information and complete a contact form.
The design
Using live-action shots from the Football Academy, WSA conceived the strapline 'Dream Denbigh' celebrating the aspirational element of starting a dream career in football and created an ad design for Google Display Network and social media.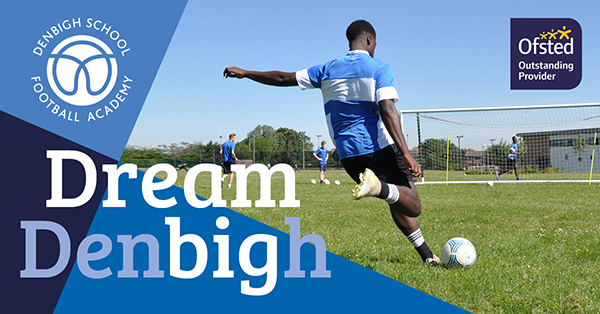 Targeting
The two audience groups – students and parents – were identified and custom approaches were created for each digital channel, enabling appropriate adverts to be served to relevant users within the local area. The ad campaigns were timed to start after GCSE exams had finished and before the school summer holidays began.
The outcome
The Google Display Network achieved nearly 150,000 impressions with over 1,500 link clicks. Facebook, Messenger and Instagram feeds received a combined 65,000 impressions and generated over 350 link clicks. Twitter also saw over 21,000 impressions gained with nearly 200 clicks recorded.
As a result, Denbigh School received a substantial number of contact enquiries in relation to Denbigh School Football Academy admissions and the campaign was replicated after GCSE results had been published in August, also leading to further conversions.
Other work
Related services