Compass
Website build
Overview
A new website was required to communicate various services for children, adults and professionals covering a broad set of physical, mental and emotional wellbeing needs. Multiple regional sub-brands and service managers would need to be supported by the solution including two services in Milton Keynes. Any new site devised would have to consider the various demographics of service users at both regional and national level, as well as the needs of various stakeholders.
| | |
| --- | --- |
| Sector: | Healthcare |
| Challenge: | Provide support and advice to adults, children and healthcare professionals |
| Activities: | Web Design, Print, Advertising |
| Duration: | 4-6 months |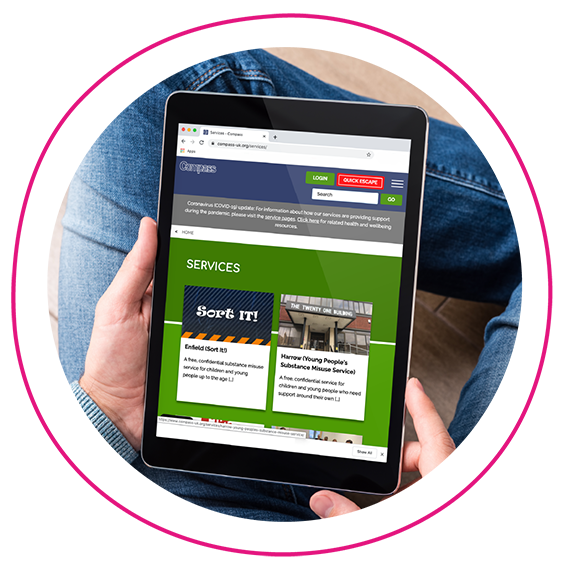 The process
WSA held multiple stakeholder sessions at Margaret Powell House in Milton Keynes to gather detailed input from senior management, service managers and support staff. Focus groups with end users were undertaken to understand and explore their perspectives as well as establish external influences and concerns.
Producing a comprehensive report stemming from these sessions, WSA were able to identify the crucial demands of the user groups and produced user personas and journeys to inform our design, ensuring that the user experience design process was centred to the specific, confidential and often sensitive needs of a diverse set of users.
The site had to showcase an eclectic mix of regional services for groups ranging from young children using the service to associated professionals needing resources. WSA produced site structure using multiple segments to organise information effectively, supported by colour themes running throughout subject areas and links to services providing personal support in each area. The site allows easy management of these relationships, so that the client could "activate" new services easily and link them to relevant locations across the UK.
WSA delivered a comprehensive research report informing language, design and structure for a new website.
A comprehensive website redesign was built and undertaken including the implementation of tracking and reporting metrics. Supportive branding activities were delivered across digital and print platforms.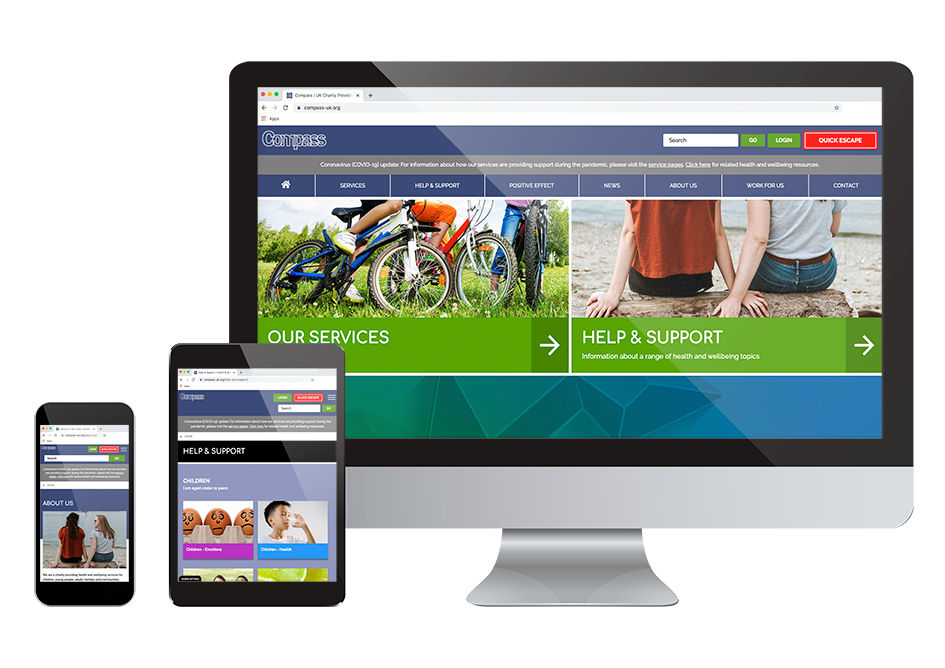 The outcome
0

page views from launch to present (May 2020)

0

+

users have visited the site from launch to present (May 2020)
OMG YES YES YES!!! Looks amazing thank you for everything!! You've been amazing!!! Can't believe the day has finally come! I am really chuffed; you have definitely brought our vision to life and created a unique website that will go onto benefit our service users immensely!! Great team effort!!
Over 100,000 website visits (2019) were achieved after launch, representing a significant improvement
in engagement and, with the installation of Analytics, the client could finally see the volume of traffic visiting the site, with over 10,000 monthly users each month on average in 2019. Further brand support, such as the renaming of a service (Compass Buzz) and production of associated collateral would follow, as well as referral business.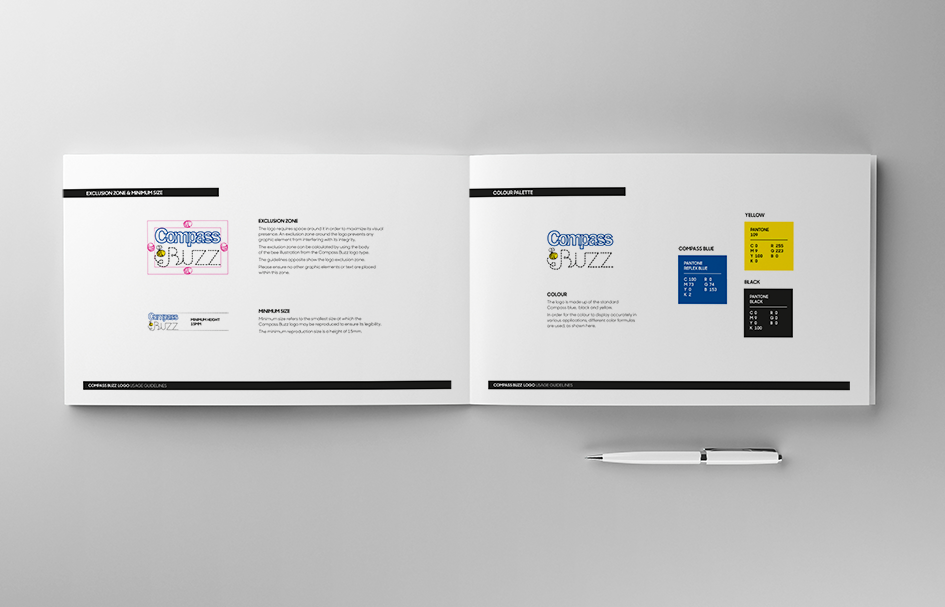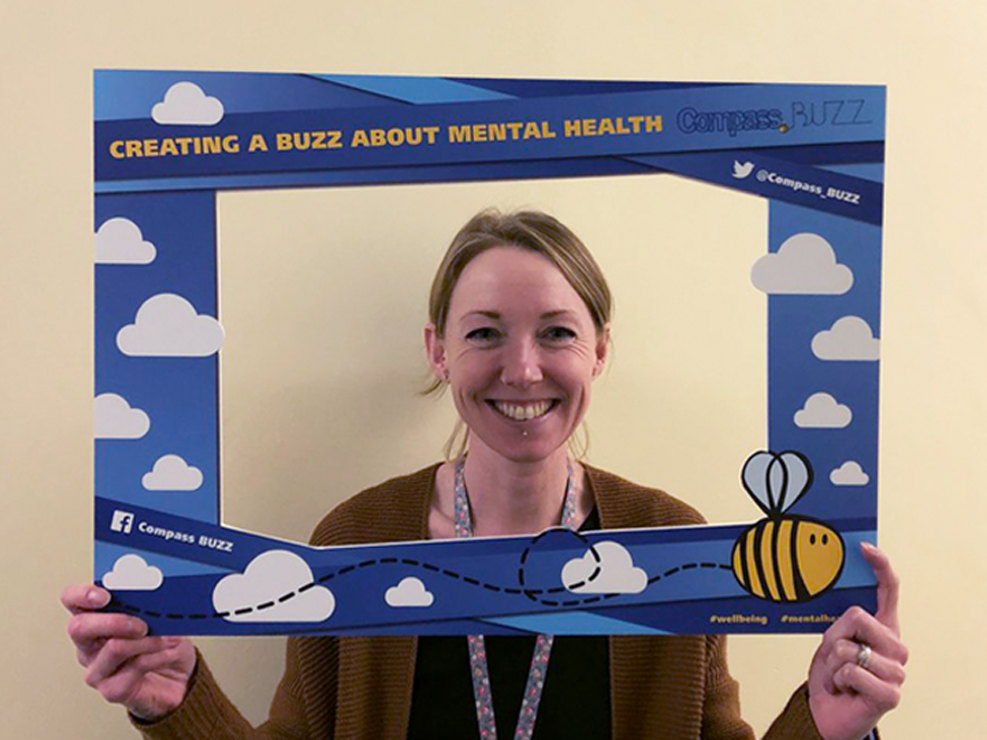 Other work
Related services