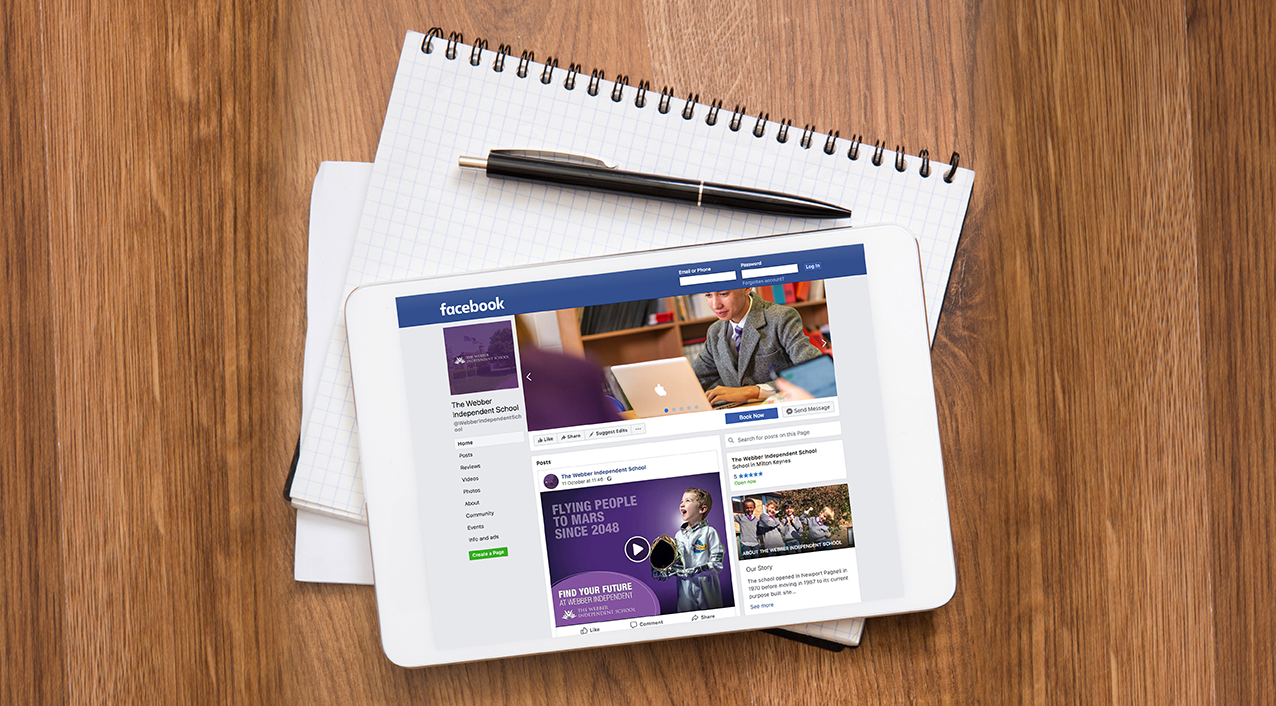 Webber Independent School – Facebook Advertising
Brief
To increase brand awareness, Open Event attendance and tour visits to Webber Independent School targeting local parents in Milton Keynes and surrounding areas.
Response
The agency created a series of Facebook video ad campaigns focused on the theme of 'Tomorrow Makers' featuring their students in futuristic job roles (i.e. Space Pilot, Memory Augmentation Surgeon) highlighting
Webber's commitment to STEM educational values. Each ad was linked to a dedicated landing page on the Webber Independent School website where parents were able to book their place on a personal tour and
contact the school for more information.
Result
o A combined total of 107,208 impressions received
for the 'Tomorrow Makers' ad campaigns
o 42,368 users reached
o Over 20K video views for the Space Pilot and Memory Augmentation Surgeon ads

"The team at WSA can be relied upon to work diligently, quickly and efficiently and they are always ready to take a brief and work in collaboration with me to bring my ideas to life in the most cost-efficient and productive way. Joanna is an amazing account manager who is super responsive and always clear in her communications, and Grace is detailed, clear and brimming with ideas. A recent example of their partnership approach in action was with our Tomorrow Makers digital campaigns. Grace took care of the set-up and monitoring, which made my life super easy. I find the whole team a great support in helping achieve success and results."
– Webber Independent School