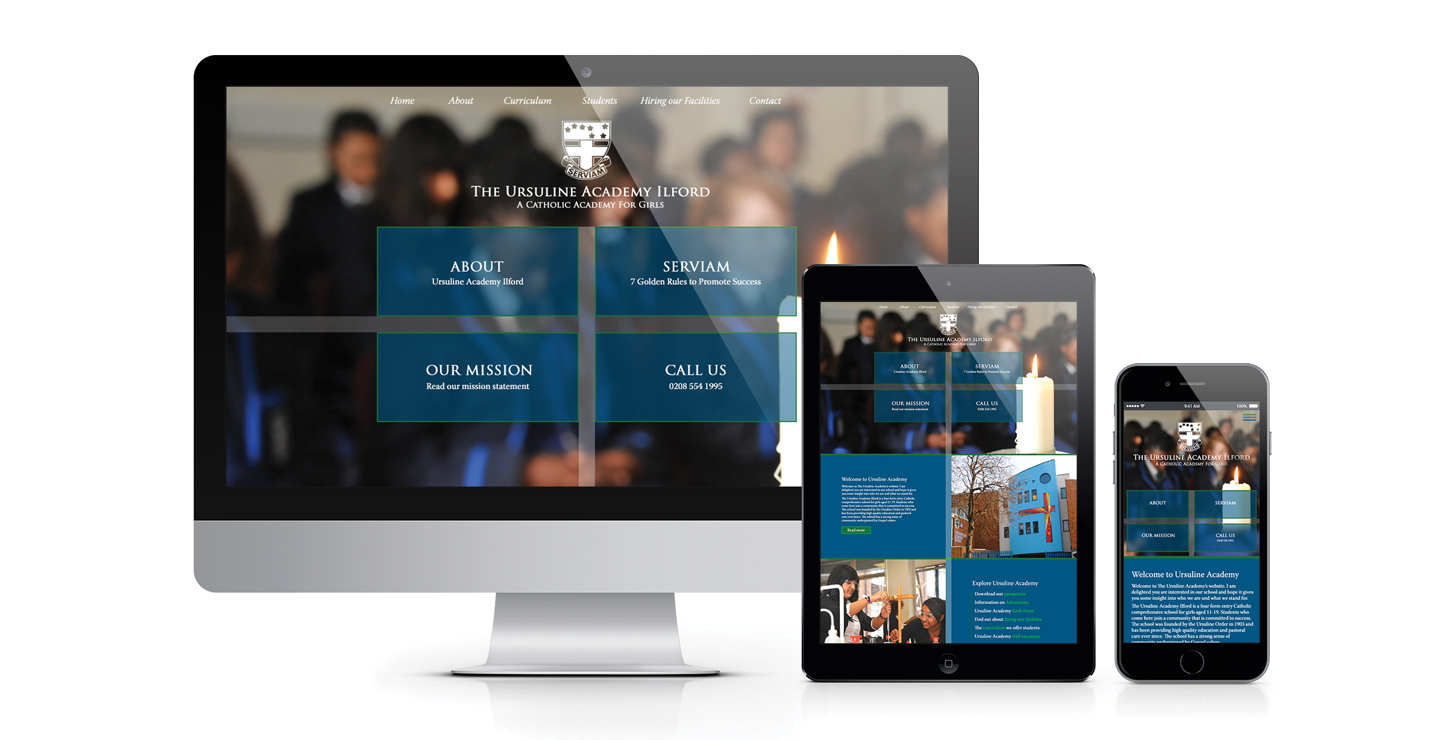 Ursuline Academy Ilford – Web Design
Brief
To create a new, modern website that strongly reflects the values and high quality of education Ursuline Academy Ilford (UAI) is known for.

The Catholic ethos of the school underpins its identity and the creative concept needed to convey this clearly, along with modernity and sincerity.

Response
The agency worked with UAI to understand and employ the right tone and imagery to support the school's Catholic values, putting a strong emphasis on linking through to key sections of the site including the SERVIAM values that are central rules for the academy.

Focusing on simplifying what was previously a complex and deep navigation structure, the agency created a website architecture based on optimising user journeys for a variety of groups including parents, students and alumnae.

With the provision of training and ongoing support, the site continues to see updates and regular news being added to act as a central hub for updates and communications.
Result
A vibrant new website, with key sections easily accessed via smart imagery, is now attracting increased visitor traffic and supports ongoing campaigns including student attraction and recruitment activities.

Combined with further work developing the academy social media profile, the agency has contributed to a concentrated phase of marketing communications helping the school to reach a wider audience in the local community.