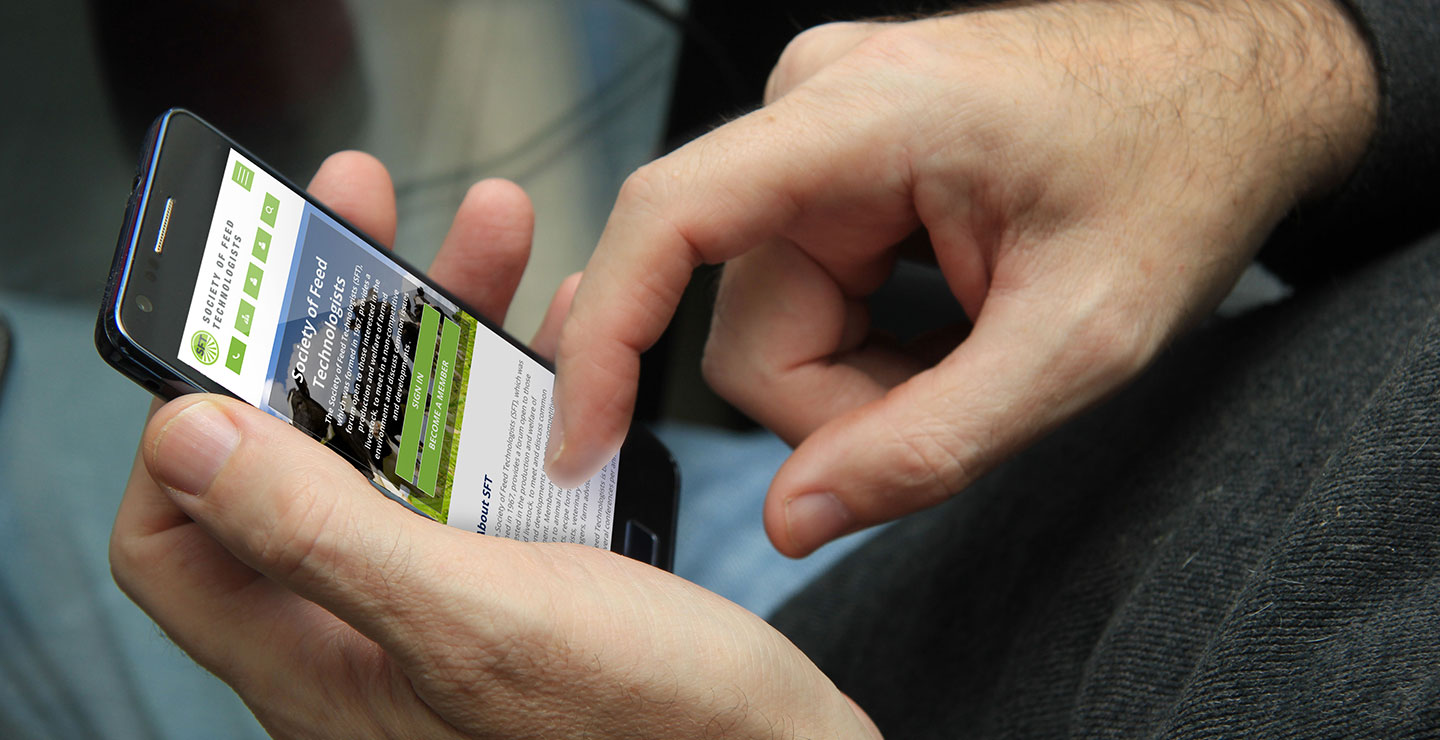 Society of Feed Technologists – Web Design
Brief
SFT required a website that could process memberships, event bookings and administration to automate the joining process. In addition, they required a platform where new students in the field could meet and engage with key people in the sector.
Response
Having also developed a new logo for the SFT previously, the agency reinvigorated the website with a visually strong concept and developed functionality including membership and subscription management, private subscriber areas and online libraries. An online payment facility and email marketing integration were also built into the site allowing finance and marketing activity to be seamlessly linked to the website. A customised WordPress CMS provided the client with a centralised portal for managing member activities.
Result
A successful move away from the paper-heavy membership and events booking system has provided a considerable time saving for the organisation by providing members with greater control over subscription and event booking activities whilst providing a platform for ongoing marketing communications activity.