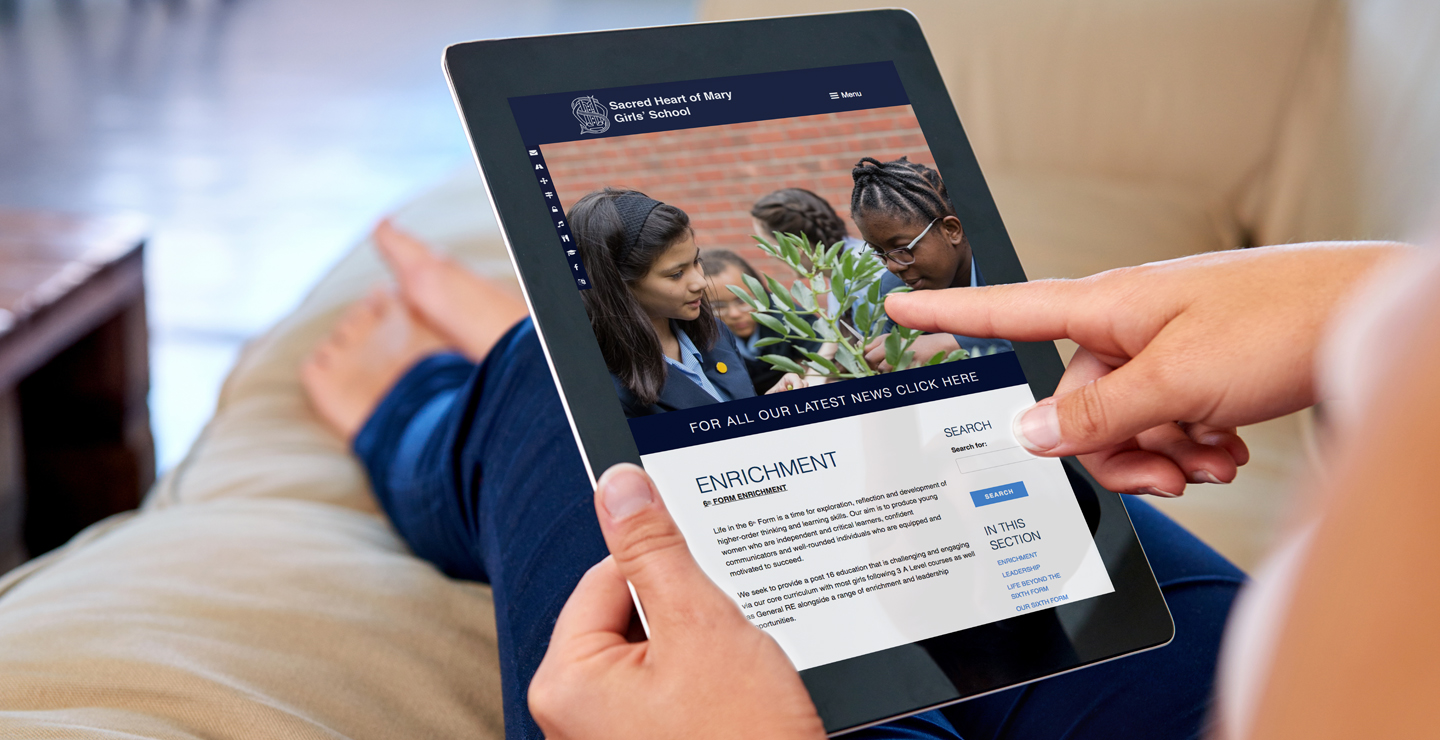 Sacred Heart of Mary Girls School – Web Design
Brief
To redesign the Sacred Heart of Mary School website and deliver improvements in relation to performance due to problems with an existing web host.

The site was to be responsive on desktop, tablet and mobile phone platforms and to integrate with school's social media platforms. A new Content Management System was also required.

Response
The site was built on the popular WordPress CMS and incorporates a number of features to ensure users are provided with up to date information from the school, including latest events, news and even live updates to house points.

The creative approach capitalises on the successes of the school and draws students and parents back to it with fresh content and captivating visuals with animated flourishes on the desktop version in particular.

Aiding the school with the structural review of the site content allowed for sections to be created with specific user groups in mind.

Result
The new school web design is visually pleasing, using imagery as the main focus on all introductory sections. It is easy to navigate and reflects the interactivity between teachers, pupils and parents. A marked increase in the speed and performance of the site has meant a more enjoyable experience for users and far fewer technical issues for staff to have to deal with.