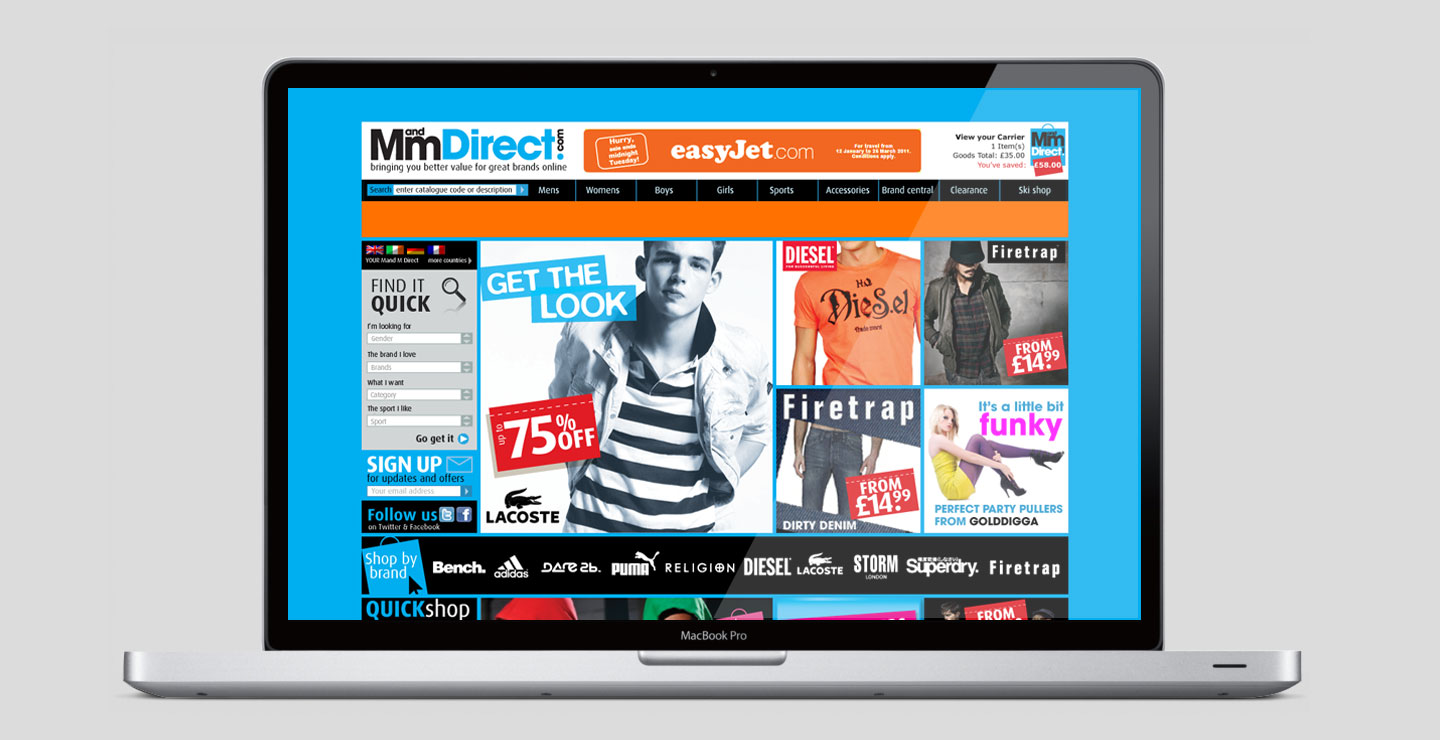 Mandm Direct – Web Design
Brief
To restyle the MandM Direct website and email campaigns to reflect the new brand guidelines.
Response
MandM Direct is a leading catalogue and web retailer of branded sportswear and leisure clothing. Following the root and branch review of their brand guidelines, the agency produced a design system for the website.

Built around a square design module, the content panels become mini ad panels which can be combined either manually or by an auto population of the page. The lead panel can be scaled from the sub panels and the whole combination varied depending on the user browsing history. The page grid was carefully calculated to pixel accuracy to create a flexible and reliable page layout across a number of screen resolutions. A number of colour schemes were developed for the different phases of the sales cycle, from initial launch through to sale and clearance.

Following this work, the same strategy and treatment was applied to the daily email mailers, using multi-variant testing to define an optimum approach.

Result
Significant cost savings against adhoc design reinterpretations and increased site traffic / business between 8 – 10%.