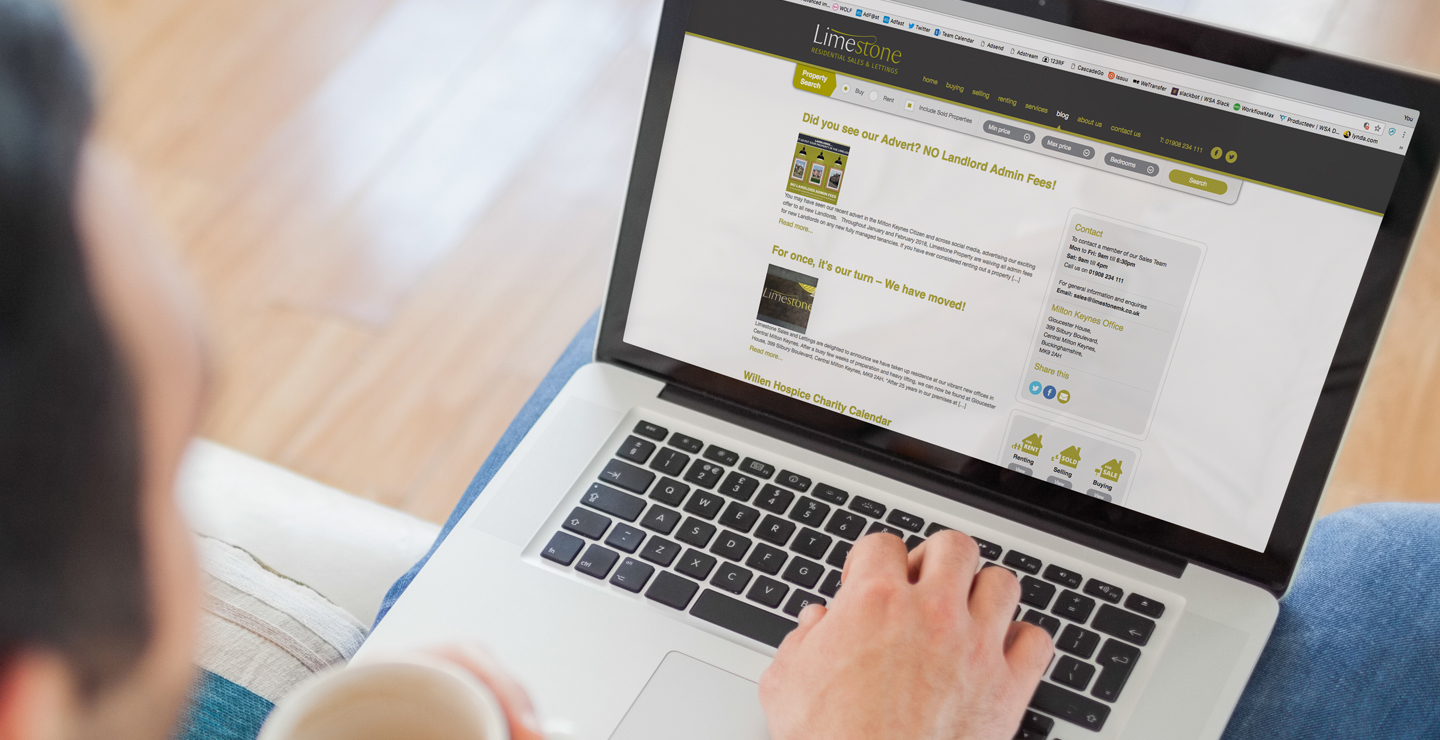 Limestone Estate Agents – Digital Marketing
Brief
To produce an updated digital communications suite, with a contemporary yet customer friendly vibe in the property management space.
Response
The agency created a bespoke website and utilised the management of social media channels to improve communications and engagement between the company and its potential customers. A retained focus on raising awareness and understanding of the brand and its expertise in both property and the local community has been implemented throughout. An on-going media campaign across Facebook, Twitter and the wider web, connoting knowledge of the region and increasing follow-worthy status by discussing real-time sector news and debates.

• Web Analytics and Optimisation
• AdWords Implementation and Support
• Daily Scheduled Social Content
• Monthly Blog Articles
• Case Studies
• Enhanced Social Presence
Result
• 42% spending longer on the site
• 31% reduction in bounce rate
• 28% increase in engagement in Featured Property button following web audit/reposition
• 40% upsurge in Twitter followers
• 40,000 organic impressions on Facebook

The original programme has expanded to include a wide range of marketing deliverables, including the supply and production of design and print services. This includes local press advertising, letterhead and business card brand updates and general communications, proof-reading and advice.