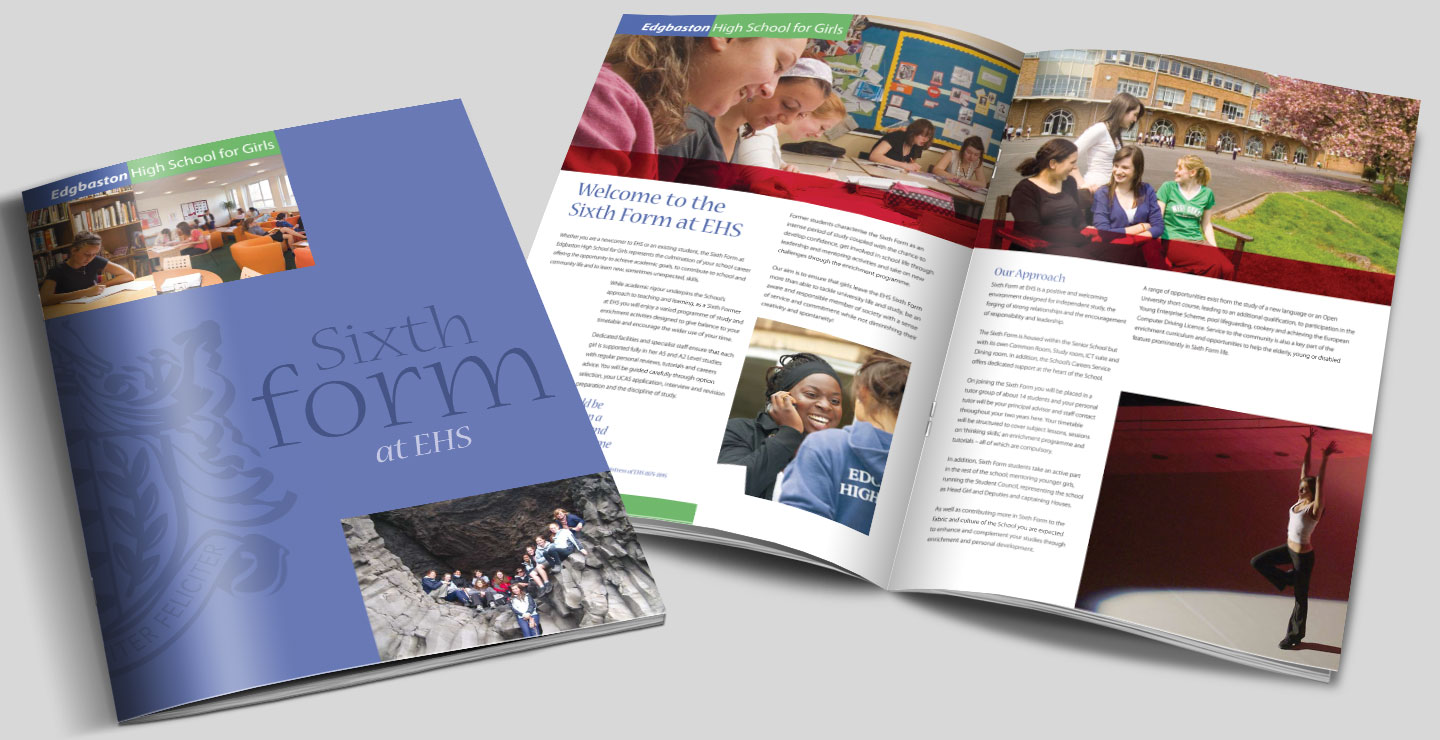 Edgbaston High School – Prospectus
Brief
Edgbaston High School for Girls is a selective independent girls school in Birmingham, an area which still has selection by ability at year 6, by means of the 11 plus examination. The school needed a new corporate identity, as it not only has to compete against others in the private sector, but also against selective state schools, some of which are amongst the highest achieving in the country.
Response
The agency took elements of the existing school identity and created a modern approach to reflect the vigour and energy of the school itself. The colour palette was derived as a subset of the uniform colours, but brightened to give a more contemporary feel. Supplementary colours were established in order to allow the various sections of the school to be clearly identified. The website was overhauled to incorporate an efficient content management system, allowing in-house administrators to update and create content themselves.
Result
The brief was successfully delivered in 10 weeks and the programme included the production of stationery, signage, prospectuses, advertisements and email marketing.