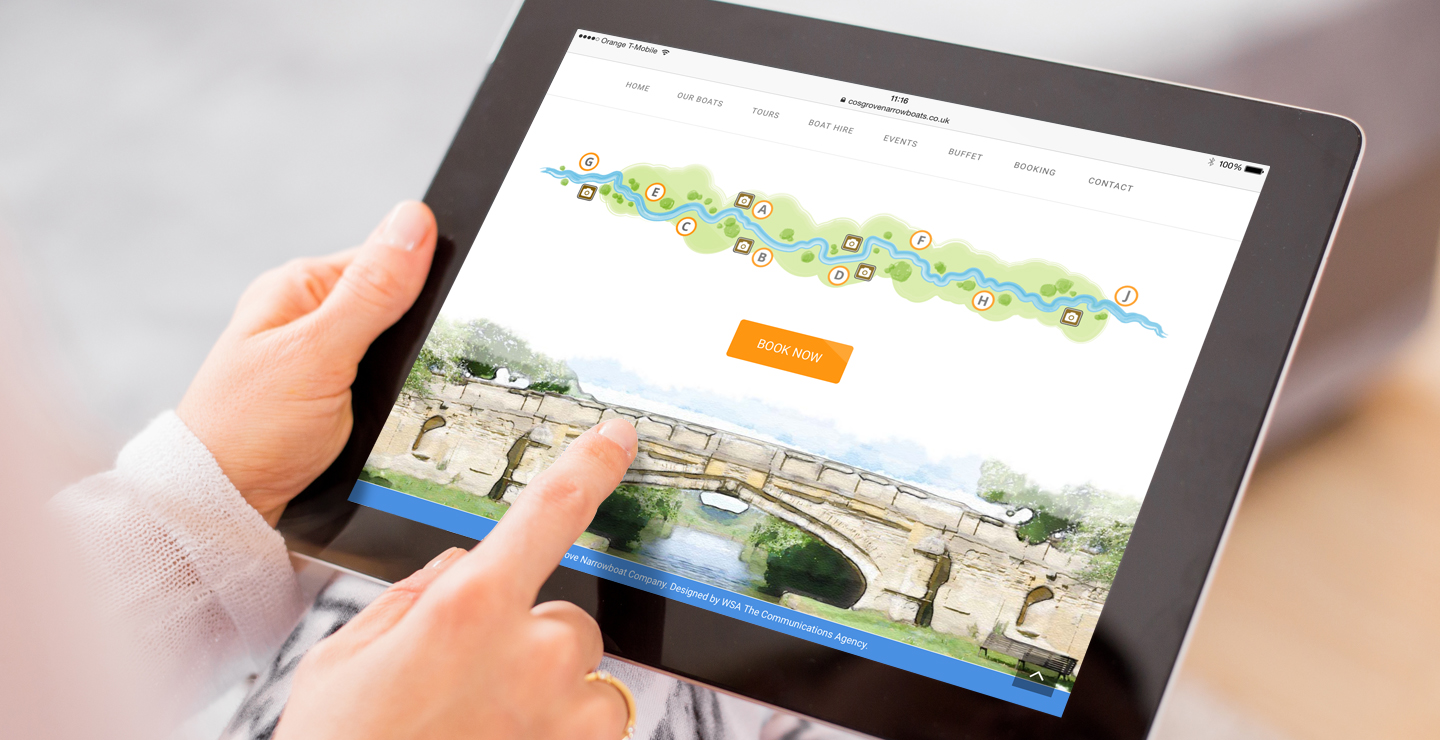 Cosgrove Narrowboat Company – Web Design
Brief
The client wanted to bring the current website in line with modern standards, in particular to be responsive across all devices, including desktops, tablets and mobile phones. A key component of the update was to move the booking process online to provide an improved experience for users and less administration for the client.
Response
The agency created a CMS-driven website using striking visuals to reflect the romanticism of boating. Route descriptions were redesigned to be more visually appealing and landmarks along the Grand Union Canal were highlighted.

An availability calendar was also built in to provide users with up to date information on schedules and booking forms to help aid the sales process and encourage booking enquiries to be made directly through the site.

Result
Since launch, the new site has seen an increase in positive enquiries, due to the availability of key information on pricing, routes and attractions. It also delivered SEO benefits brought about by technical improvements made to the site and its structure.