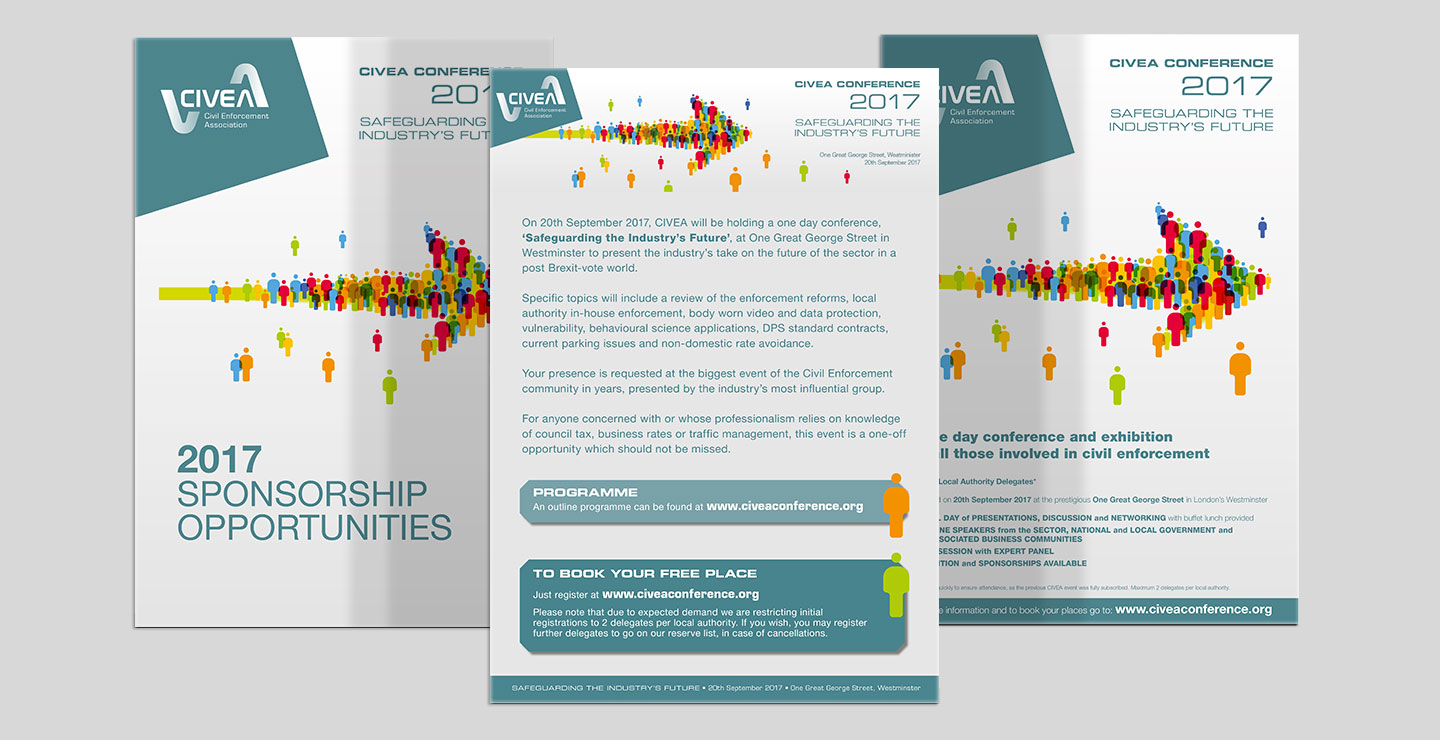 CIVEA – Conference Management
Brief
After the success of their sell-out conference and exhibition in 2014, CIVEA (The Civil Enforcement Association) returned to the agency to organise their 2017 event – Safeguarding the Industry's Future.
Response
The agency handled site visits, venue negotiations, staging, A / V and production for the conference. The agency also conceived and marketed the sponsorship and exhibition programme for the event, supported by PR from in-house resources, together with the delegate marketing push.

All enquiries and bookings were handled online by the agency, supplemented by a front-line commando sales team personally dealing with sponsorship sales. The result was a sell-out event at One Great George Street in Westminster, with both delegate places and sponsorship/exhibition options exceeding targets.

Result
"Another sell-out event with more than 200 delegates from 120 local authorities. Thank you again for making the day such a success. It was lovely to work with you again and no doubt our paths will cross in the not so distant future."
Carole Kenney (Client)

"I really enjoyed the day and in my opinion it was a success. A big WELL DONE to you and your team."
Steve Clark – BPA (Speaker)

"Hope you all had a nice cup of tea/something else at the end of the day – very much deserved all round."
Chris Fitch (Speaker)

"I thought the whole day went really well."
Richard Kerr (Speaker)