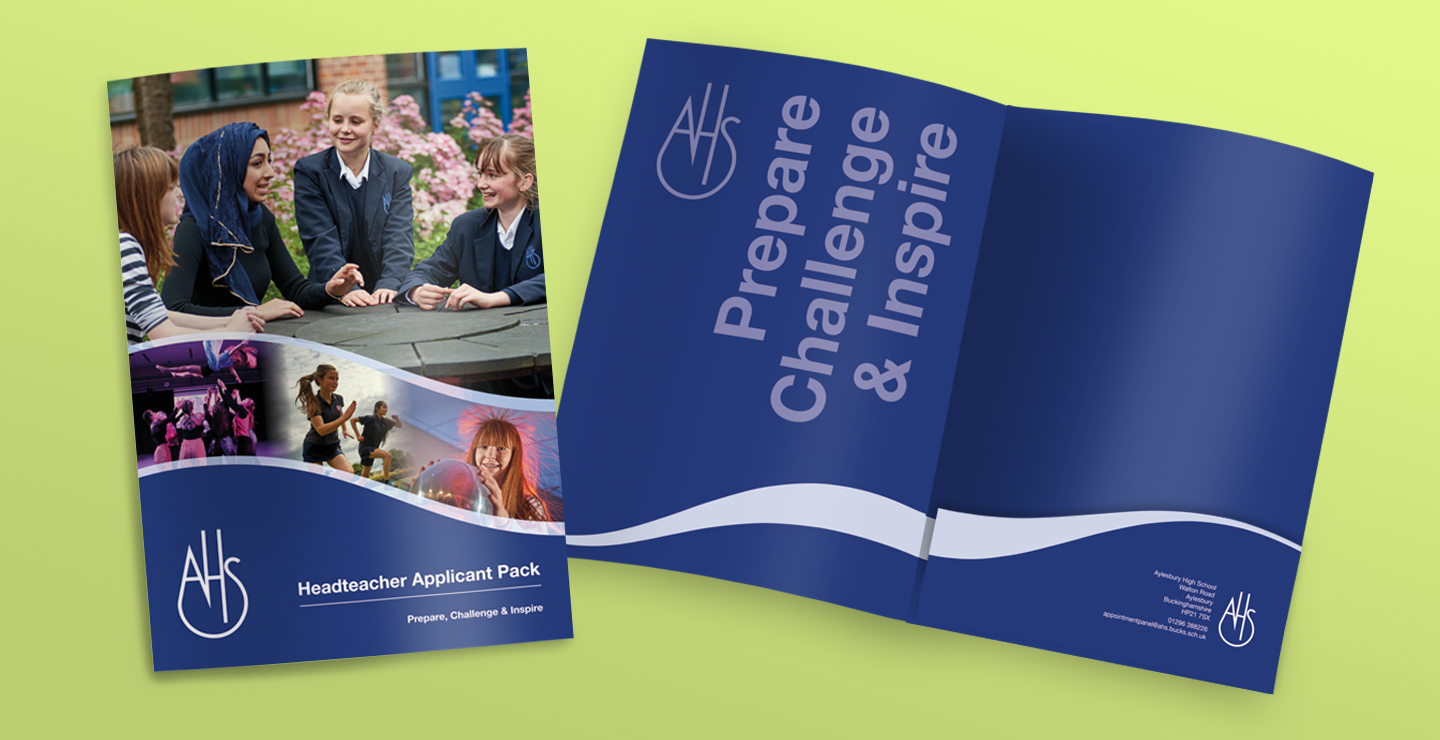 Aylesbury High School – Recruitment Advertising
Brief
WSA has worked with Aylesbury High School since 2010, delivering recruitment advertising across a broad range of vacancies. The agency was tasked with recommending a recruitment solution for an upcoming Headteacher vacancy, previously held by the incumbent for 13 years.
Response
The agency's Design and Advertising Teams created and refined an Applicant Pack and TES Leadership campaign, taking just 10 days from brief to completion. The school's Governing Body led Appointment Panel was regularly consulted on the design of the Applicant Pack, with members reflecting a range of views and expectations.

Initial design concepts were prepared for the school's Appointment Panel to see which creative direction they preferred. In addition, a full breakdown of advertising options was offered to suit the budget.

Result
A new Headteacher was successfully appointed ahead of the new academic year.

"I start by offering the sincere thanks of the AHS Governing Body for the clear advice provided and your ability to turn our initial concept for the Applicant Pack into the finished (and polished) article. In addition, your advice on the advertising route was considered and measured - exactly what we needed."

Arfan Chaudhry, Chair of Governors, Aylesbury High School