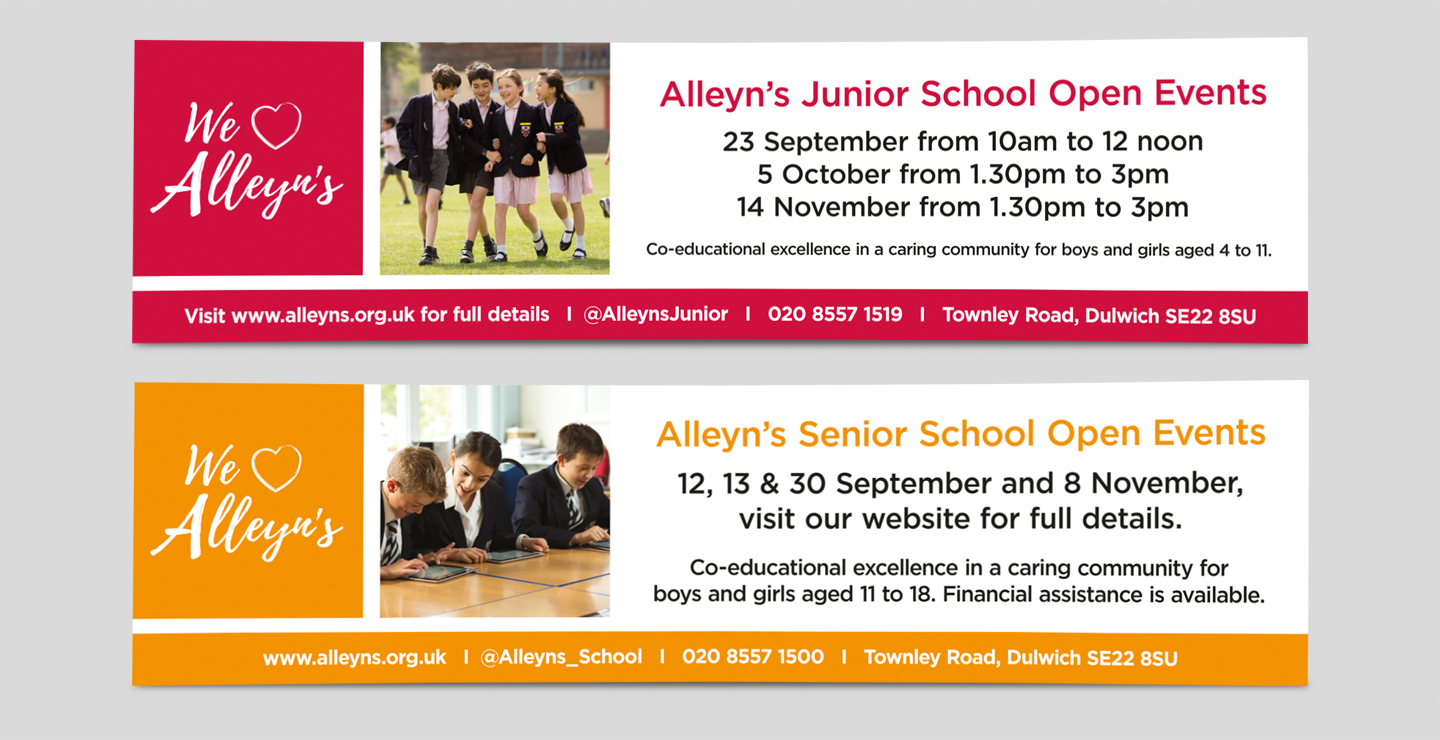 Alleyn's School – Print & Merchandise
Brief
In July 2017, the agency began working with Alleyn's independent, co-educational day school. The agency was tasked with providing marketing material to increase awareness and suitably enhance the existing advertising and communications formula.
Response
The agency created a detailed plan to highlight local and specialist publications suitable for reaching the appropriate target audience. In addition to identifying these titles, the agency designed and produced an open event programme, leaflets, multiple branded shopper bags, 50+ banners (in both pop up and hanging formats) and provided recalibrated images suitable for upscaling onto big screen presentations.
Result
Advertisements have featured in local glossy publications, high end titles and niche industry specific journals. The agency have taken responsibility for rate negotiation and also achieved editorial space at no extra cost on various occasions. Since seeing the outcomes of this project, Alleyn's has referred the agency to another company with whom the agency has now started to work with.