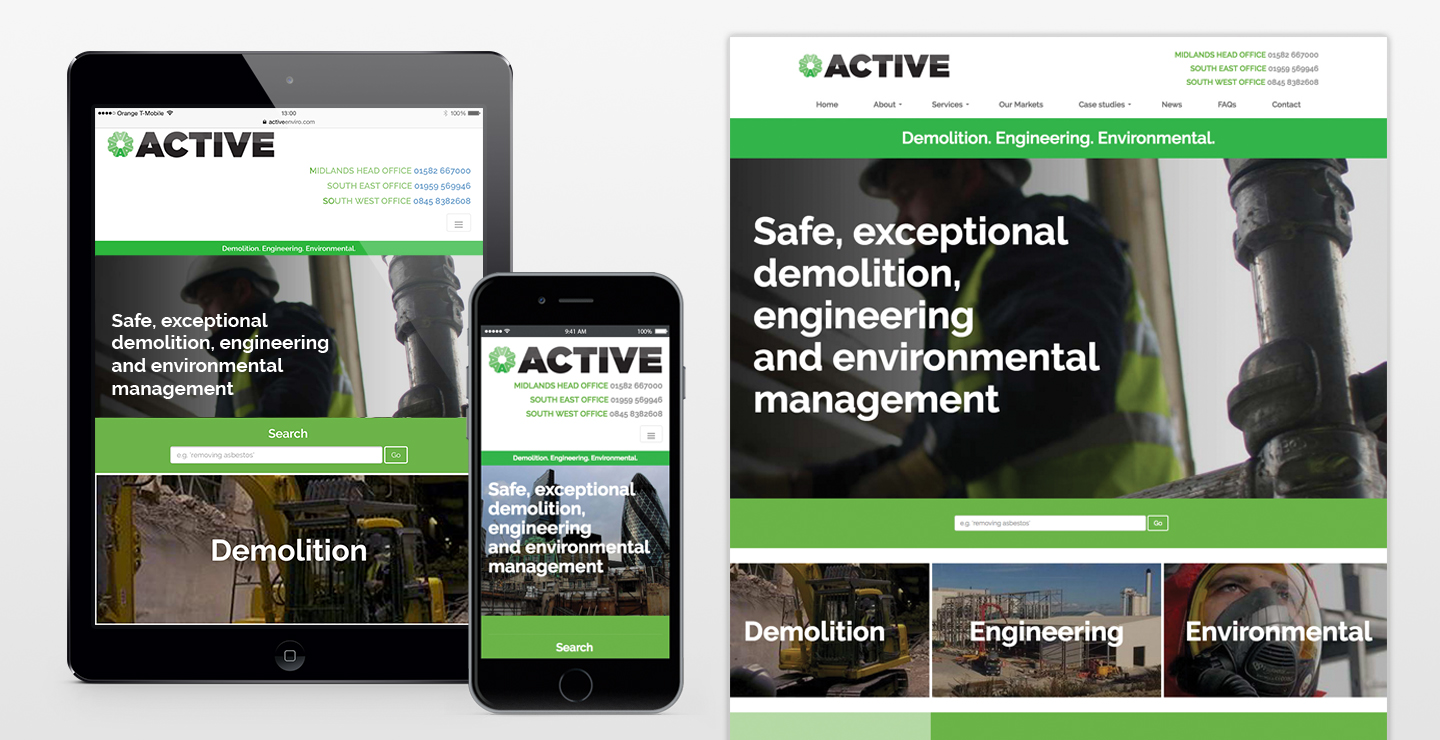 Active Group – Web Design
Brief
Active Group approached the agency to take a dated website and update it to incorporate a WordPress CMS, responsive design and bold branding components.

The site needed to employ modern web design standards and to emphasise the company's focus on key services:
• Demolition
• Engineering
• Environmental

The agency was tasked with a visual reinvention of the site and its content including visualisation of processes, detail of service specialisms and real-world case study examples.

Response
The agency produced a dynamic, fully functional website, with a navigational structure aligned to the brand focus and emphasising geographical coverage across the South of the UK.

With bold imagery and identity, the site features numerous examples of the business at work including a comprehensive range of success stories and case studies. Developed with a WordPress CMS, the solution provided Active with the facility for ongoing updates and additional content to strengthen and grow the online profile of the brand.

Result
Elements were produced within the client's closely controlled timescales and budget. The new website generated enquiries for key services, such as asbestos removal, on a regular basis and yielded significant improvements on SEO terms for key services in the Dunstable area.