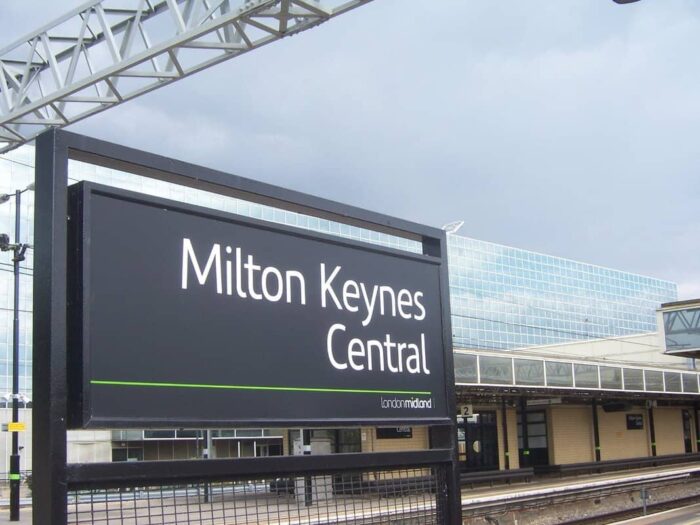 Strong statement, but hear us out.
Unless you've been living under a concrete cow, you will have heard that Milton Keynes was awarded city status as part of the Queens Platinum Jubilee Celebrations. It's been a long time coming, but what an occasion to mark such a historical moment.
As a business born in MK almost two decades ago, WSA is very proud to be recognised as part of the Milton Keynes business community. Maintaining local relationships is vital to us and that's why we support organisations such as Ride High, YMCA, Willen Hospice and Worktree; as well as maintain our commercial involvement with iconic local institutions like Milton Keynes University Hospital and MyMiltonKeynes Business Improvement District (MyMK BID).
Before now, you may know Milton Keynes for the aforementioned artistic cows (created by Canadian Artist, Liz Leyh) the impressive amount of roundabout (more on why we have those later), uproar over football team acquisitions or because we have one of the best shopping facilities in England.
While that is all true, the CITY (novelty hasn't worn off yet) offers so much more. Milton Keynes is a hidden gem of a place, with beautiful rolling countryside and some of the best attractions anywhere in the UK has to offer.
We might be biased, but here are five reasons why we think Milton Keynes can stake its claim to being the best new city in the UK, Europe or anywhere else.  
1. A 'designer city' since the 1960s, still full of surprises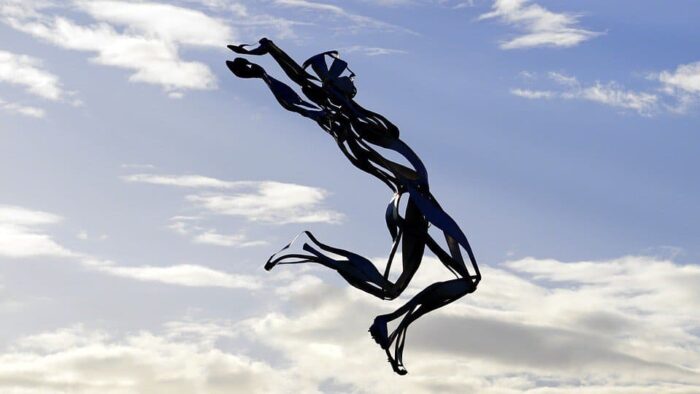 Milton Keynes is a city in the South East of England, about 50 miles from London. It has a population of over 250k and is fast becoming one of the most popular places in the UK for young people and families, with its central location making it easy for locals to travel around for either enjoyment or work.
It is easy to commute to either London or Birmingham, with trains to either taking less than an hour, fast ones typically in around 35 minutes.
The National Bowl, a large outdoor venue in the heart of the city, has welcomed the likes of Queen, Jon Bon Jovi, Michael Jackson, David Bowie, Foo Fighters, Eminem, Robbie Williams and Linkin Park for memorable concerts. The Stables is an iconic music venue in the village of Wavendon and more centrally, a modern Theatre regularly houses touring West-End shows such as Les Misérables and Wicked.
A contemporary Gallery features both modern and traditional art, housing exhibitions and events across the year. Recently, the likes of Take That, My Chemical Romance, JLS and Imagine Dragons have visited Stadium MK, the home of MK Dons FC, which opened in 2007.
Speaking of the Dons, they have a young growing fan base locally and have helped children from the region become stars of the modern game, including Dele Alli and George Baldock. Other notable sporting superstars who hail from the area include Olympian Greg Rutherford and Golfer Ian Poulter.
Sport has always been a big deal to the city, which has hosted games for both the Men's Rugby World Cup and the Women's Football World Cup, with the Women's Football Euros set to host matches in the City this summer.
The National Badminton Centre is located in MK and you can take part in extreme sports too, from snowboarding at an indoor snow-slope (with real snow!) at the Xscape, to a purpose-built in-door skydiving experience at iFLY!
For every uniquely built area, there is picturesque nature, giving Milton Keynes residents a truly best of both environment. There are many beautiful lakes to enjoy in locations such as Willen, Caldecott and Furzton as well as large scale parks, woods and walks in neighbouring Woburn, Bow Brickhill and Ampthill. If nature is your thing, Woburn Safari Park and Whipsnade Zoo are both less than 30 minutes away.
The UK's first peace pagoda is located at Willen Lake and the city was proudly the first in the UK to trial kerbside household recycling.
2. World leading business, science and technology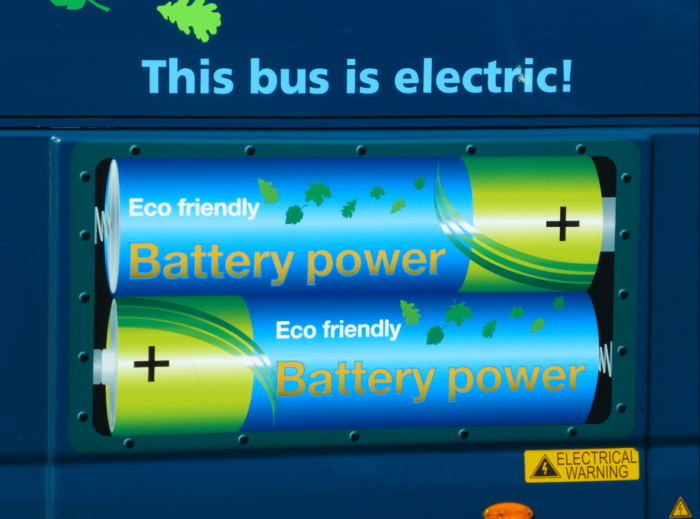 MK has a long history of innovation and invention and is home to some of Britain's most brilliant minds. We've got Bletchley Park, where Alan Turing cracked the Nazi Enigma code; we're home Cranfield University Technology Park as well as Milton Keynes Innovation Centre; our own Silicon Valley-style business cluster in Central Milton Keynes. We even have our very own university campus that specialises in engineering.
Not to mention the Open University, which offers remote courses to students from all over the world in a variety of subjects. Add all this up with our reputation for being one of the UK's most ethnically diverse cities and it's no wonder we're attracting so much attention from investors across the world.
Milton Keynes is at the leading edge of digital research and high-speed internet is available almost everywhere. BT has built base stations across the city to explore picking up signals from sensors in thousands of objects and innovate for the future; including bins that alert when they're full and parking spaces that can signify when they are vacant.
The Cambridge – Milton Keynes – Oxford corridor is set to advance technology and travel even further, with all signs pointing to the city becoming a recognised global powerhouse amongst the science and technology community.
Any major chain of restaurant you can think of probably has at least one site in MK and if chains are not your thing, there are still a plethora of independent eateries either dotted around the city or in close neighbouring towns, most of which are accessible by the historic Roman road that is now the A5.
You could always stay home and order in too, with almost every delivery or travel service you can think of (Uber and Uber Eats, Deliveroo, Just Eat and more) operating throughout the area. If you take the latter route, you might even have your food delivered by a robot. Yes, you read that right.
Milton Keynes was the first place in the country to install a fleet of delivery robots, that use the well-pedestrianised walking and bicycle routes to scoot around town. Before that, Beagle 2, a robot that landed on Mars, was invented and built here. Driverless car trials have also taken place in MK and we are the home of the uniquely compact SMART car.
If racing cars are more your style, then you're still in luck, with the Formula One championship-winning RED BULL RACING team located in the city and the Silverstone racetrack, home of the UK Grand Prix, only a short drive away.
3. A history of planning ahead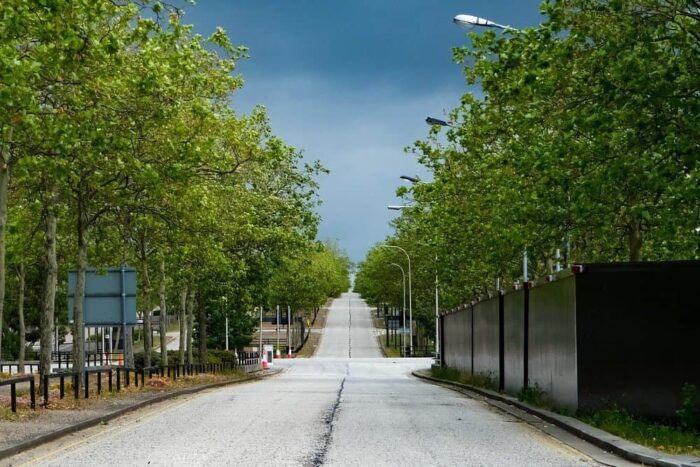 Milton Keynes was planned out in the 1960s by Sir Geoffrey Jellicoe, who envisioned it as a new city to house London's booming population. One of the reasons it has become one of the best cities in the world is because it doesn't play by the rules of any one geographical location, rather bringing together brilliant ideas from all around the globe.
The American style grid roads, inspired by Californian urban designer Melvin Webber, means there are multiple routes to any desired location, all as easy to access as each other thanks to a simple Horizontal and Vertical system, not unlike a mini version of New York City.
The roads of MK have been designed around the idea that pedestrians should be able to move freely through them and despite there being traffic lights to ease congestion (nowhere near the scale you would expect) over 150 roundabout helps keep peak travel times free-flowing.
When you first move to Milton Keynes, you might think that it's a city designed for cars. And you'd be right in one sense: most people drive here. But MK was designed with an emphasis on greenery and public transport. There are electric charge points all over the City, as well as scooters and rentable bicycles.
We have a fantastic 'red-way' system, similar to Amsterdam, meaning you can cycle or scooter anywhere you desire quickly and safely.  Buses and trains are cost-effective and efficient, and there are some great places to walk around too. MK remains one of Britain's greenest cities and can still, despite constant growth and development, be technically classed as a forest!
4.Probably the coolest pedestrianized shopping centre in the world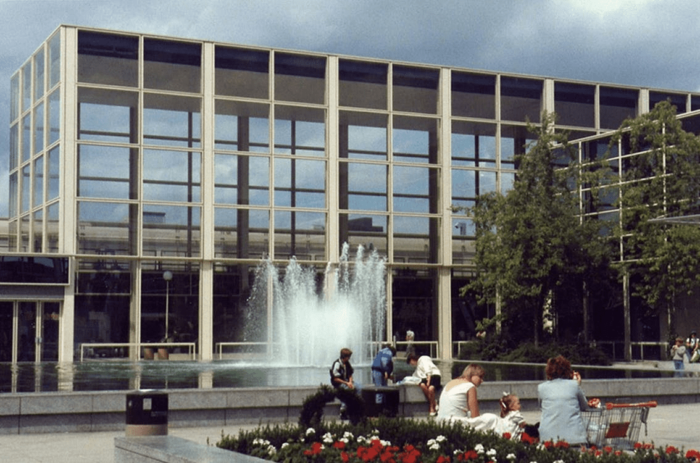 Milton Keynes Shopping Centre is the place to go for all your retail needs. It's a massive complex, with about 200 shops and restaurants spread over three levels, plus an ice-skating rink, bowling alley and cinemas nearby. In 1997, it held the Guinness World Record as the longest shopping centre at the time.
There are plenty of places where you can grab a bite to eat or drink at any time of day, from traditional British cafés and bistros to modern sandwich bars and burger restaurants. The centre is pedestrianized so there's no worry about getting stuck in traffic jams – just stroll around looking for your next purchase or tasty lunch spot.
Cliff Richard travelled through the city centre on Roller Skates for his hit music video 'Wired for Sound', Duran Duran took promo photos for their 'Planet Earth' single promos here and Superman III filmed scenes between the shopping centre and train station, due to their distinctly futuristic and American vibe. The Point was Britain's first multiplex cinema, which sadly closed, but has been replaced by both an Odeon featuring IMAX screens and a Cineworld with 4DX technology.
Midsummer Boulevard has its name because the sun rises at its east end on the summer solstice. The architects paving the way consulted Greenwich observatory to obtain the exact angle required to make this the case. Seasonal events still take centre stage today and over the years, unique Christmas parades and winter wonderlands in the large open-plan spaces within the roof-covered shopping complex have become a mainstay attraction, bringing in tourists from all over year after year.
5. A genuine sense of local pride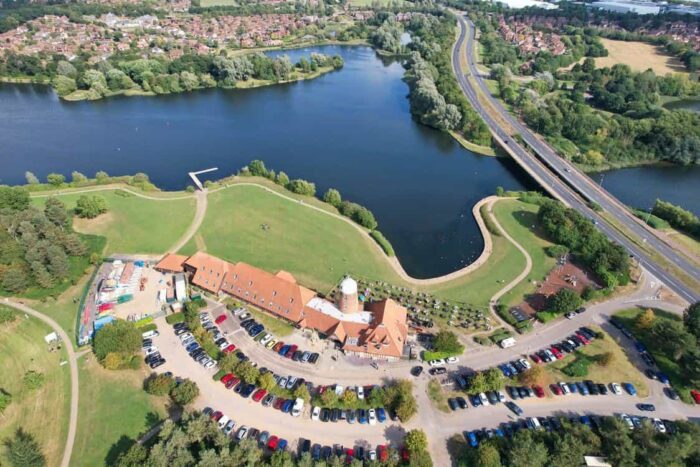 Over 70% of all businesses in Milton Keynes started up in the town and that includes us here at WSA. Any location that draws attention to itself is opening up to critique and its only to be expected that the larger somewhere becomes the more detractors that will exist. But to the bemusement of outside voices, there are plenty of people who have grown up living and working in Milton Keynes who have a deep-rooted connection, sense of community and pride for their city.
For the past ten years, #LoveMK Day has been a campaign promoting Milton Keynes as a leisure and business destination and the longevity of this event, which takes place every April, just goes to show how many feel a special bond to the place they call home.
Despite being a new city, there is a lot of heritage around the region and locals will be all too happy to share tales with you. From Stony Stratford pubs The Cock and The Bull originating the famous 'Cock and Bull Story' turn of phrase in the 18th century, to the spooky goings-on recorded at the nearby village of Passenham, which has been regularly voted the most haunted village in the UK!
Conclusion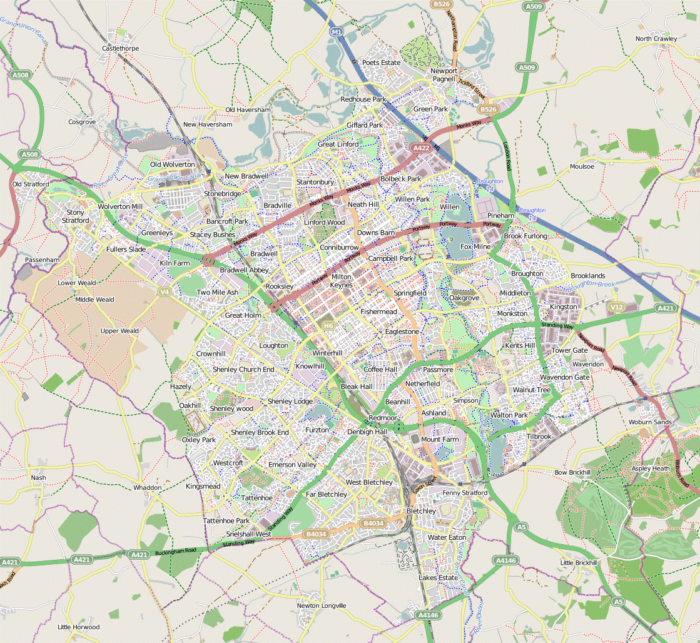 Alright, all you city sceptics out there—you might not be converted from one proud blog post. But take it from us, Milton Keynes is more than just a cool place to work; it's also a great place to live and play.
Now that it has achieved city status, what comes next? Perhaps MK can target becoming UK or European Capital of Culture in future?
If you're tired of the same old routine in your current city, or if you're looking for someplace new with a little something extra, visit our home and discover why Milton Keynes is quickly earning a reputation as the city with something for everyone.